New Possibilities in 3D Animation Software Market Awaits the Media and Entertainment Industry, says Market.us
---
---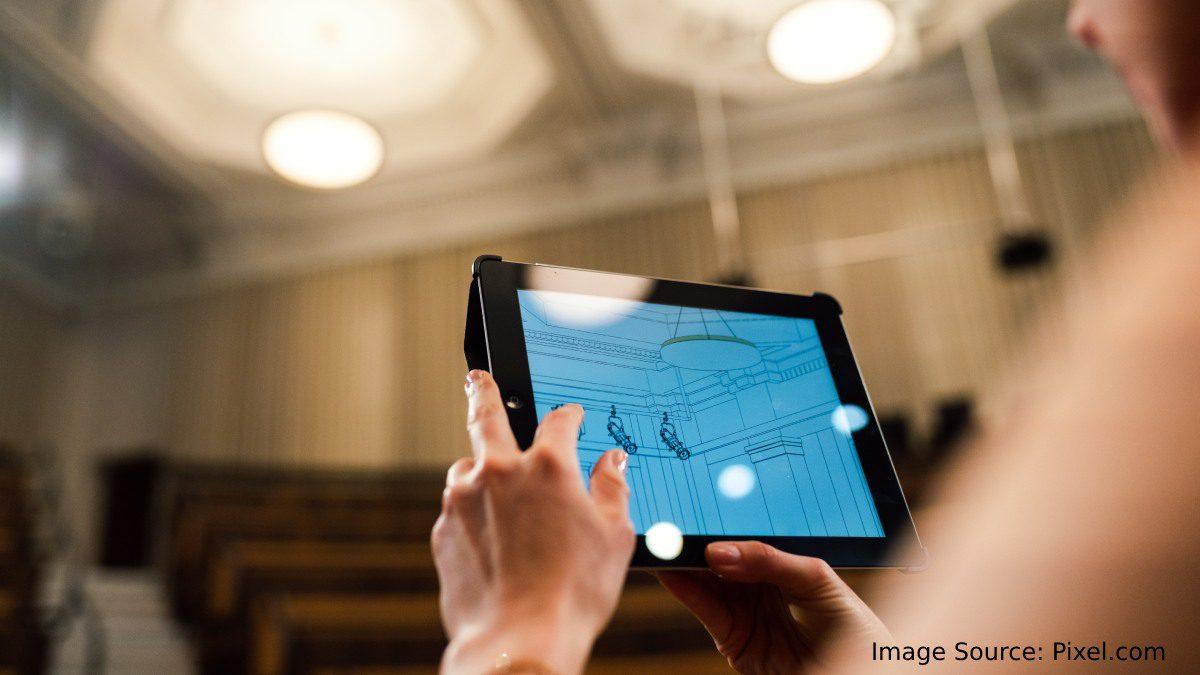 3D animation software is a computer-generated imagery application (CGI). It can be used to create and modify static and dynamic 3D images as well as animations. This software uses video footage and artificial imagery to create realistic scenes and objects using a variety of technologies such as visual effects, 3D modeling, motion graphics, and 3D rendering.
 It includes customizable characters, animated libraries, lip-syncing, and pre-defined sets. It's widely used to create creative effects for brand advertising and product promotion, visualization of scientific, product, and system information, as well as visual analytics. It is used in many industries including media, entertainment, architecture, healthcare, and life sciences.
According to market.us, "3D animation software market is projected to grow by USD 58.63 Billion by 2032 with a CAGR 12.2%."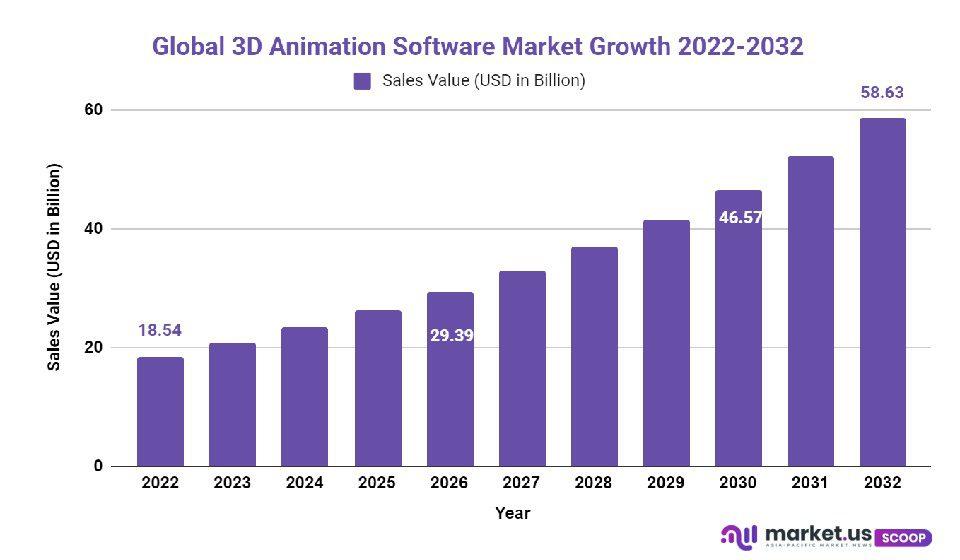 Anurag Sharma, the senior research analyst at market.us, said, "Increasing utilization in 3D mapping and laser scanning applications of 3D animation software, and growing demand for games and 3D mobile apps, Increasing trend of virtual reality and artificial intelligence, Increase in use of 3D animation software for academic and educational purposes are the main factors of the 3D animation software market growth."
Click here to check 200+ pages of an in-depth market analysis report on the 3D animation software market.
3D animation technology (also known as Computer Generated Imagery or CGI) has seen a significant increase in adoption by the media and entertainment industries. This is due to the use of Visual Effects (VFX), which are used by movie makers and game developers. The market is driven by a variety of technological advances. 
Technological advancements in the communication and television industries are key drivers for market growth. The key factors driving the growth of the animation market include the emphasis on high-quality HD videos and technology as well as multiple uses of 3D animation.
The popularity of online learning platforms like Coursera, edX and Udemy is driving the demand for motion graphic animation movies. 3D animation software is increasingly in demand as e-learning uses 2D and 3D animations to help medical students learn.
 Learning and teaching may become quicker, faster, and joyful with animation effects created using 3D animation software, making learning more task-oriented and practical and reducing the time and efforts required from students, as well as teachers/instructors. The 3D animation software market is experiencing significant growth due to the rising demand in education.
The 3D animation software market is driven by high demand for software in the media, entertainment, gaming, marketing and advertising industries to serve different purposes. Another factor driving market growth is rapid technological advancements to produce more efficient graphics. The market is also seeing a shift in customers' preference for visually appealing animated characters, especially for entertainment. The market growth is likely to be slowed by the increasing threat of piracy, security, and other threats.
The growth of the animation market will be limited by a lack of funding, investments, inadequate government support, and intellectual property protection. The growth of the animation market is also hampered by a lack of skilled professionals, as well as exposure to content theft.
The 3D animation software market is seeing significant growth due to the growing trend of virtual reality (VR), and artificial intelligence (AI). This is why animation software is being widely used to create immersive and visually enhanced animations. These animations can also be augmented with stereoscopic 3D gaming platforms that allow for the creation of realistic characters and scenes.
 The 3D animation software market is also being boosted by technological advances and increased use of animation software in educational and academic applications. To create engaging and effective learning environments, educational content developers and e-learning platform providers are using 3D animated videos. The market is expected to grow further due to increasing use of 3D mapping software and laser screening for geospatial and geophysical mining applications.
The growth of related products has been accelerated by technology advancements. The main driver of 3D animation is visual effect technology. This technology is being adopted by entertainment and movie industries. VFX is preferred by animators and game developers. It creates a virtual world that enhances the user's experience.
The telecommunications and smartphone industries have grown, which has increased the demand for mobile-capable apps and games. Software for smartphones and gaming enhancements will also drive 3D animation market growth.
---
---
Media Enquires
If you require any further information about a related market, please get in touch with us. we're happy to help you
+91 7008 614 496
+91 7008 614 496