New Technologies Unlock Expansion in ADME Toxicology Testing, says Market.us
---
---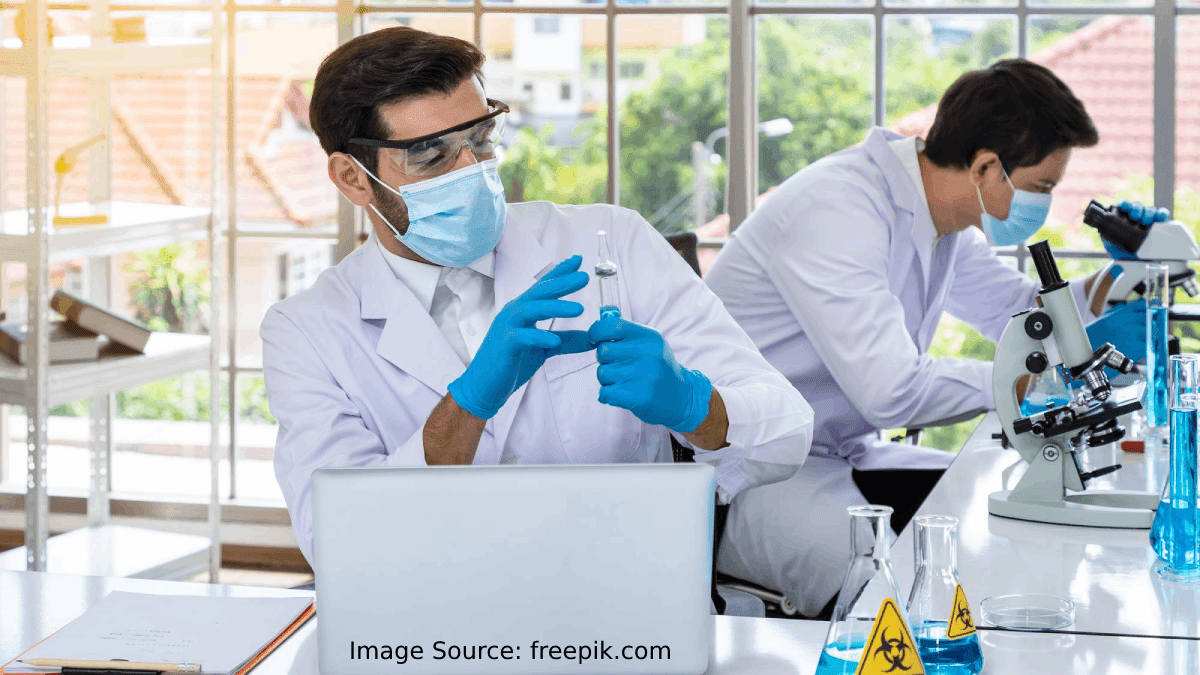 In the last stages of clinical trials, more drug molecules are failing than ever. This is causing a significant loss of time and money in drug development and discovery. This has led to an increase in investments in the discovery and development of new technologies for ADME toxicology testing. These new technologies will be a boon to the market in the next decade.
ADME toxicology testing is used primarily for various genetic, chemical, or pharmacological analyses that aid in drug discovery, from drug design through drug trials and other drug interactions.
This involves software to control liquids and other devices. Other detectors can help quickly identify active compounds, biomolecular interactions, and genetic interactions. Most of these techniques require expert knowledge and software that can store and manage multiple data sets quickly.
According to Market.us, "The ADME Toxicology Testing Market is estimated to reach USD 20,394.8 Million by 2032, up from USD 6,685 Million in 2022, growing at a CAGR(compound annual growth rate) of 11.8% during the forecast period 2023 to 2032."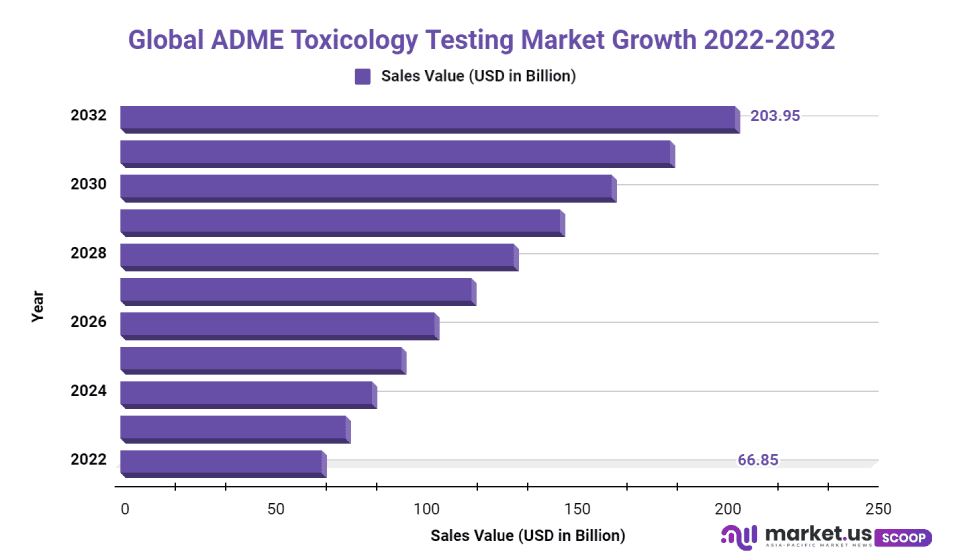 Gaurav Yadav, a senior research analyst at Market.us, said," To determine the safety, uptake, and effectiveness of parent compounds or drugs in living organisms, the toxicology test of absorption, distribution metabolism, and excretion (ADME), is performed at the beginning of drug development."
Researchers use software solutions, devices, and detectors to perform this test in cell-based as well as in vitro assays. It is used to identify active compounds, genetic interactions, and other bimolecular interactions. It allows you to understand the safety and toxicities of drug candidates before moving them into clinical trials. This saves time, and money, and reduces test complications.
ADME toxicology testing can now be performed throughout the drug development and design in order to prevent late-stage failures. It also helps to ensure that molecule and investment losses are prevented. GLP and non-GLP testing are the most common procedures used by companies to comply with regulatory standards.
In order to ensure the integrity and accuracy of data obtained and stored, regulators are pushing for stricter quality controls. However, the market will likely be affected by a lack of software that can handle automated robot arms and liquid handling devices.
There is a growing demand for innovative therapies to treat a variety of conditions. Technology segments in almost every industry are expected to offer lucrative opportunities during the forecast period.
The most critical step in obtaining the desired results is the analysis of processed and screened data. This must be done with precision. Software and chemical libraries have been developed that aid in reporting results and setting the highest standards.
Three-dimensional cells have more lifelike properties than two-dimensional cells. They can also be used to test the environment and other manipulations that aid in drug design and discovery. There are several steps that can be taken to increase market growth, including the development of hardware and software to fully automate testing and the expansion of chemical libraries to identify chemical identity hits.
With a market share of approximately 45.0% in 2017, cell assays were the top revenue generator in ADME toxicology testing. The segment growth is aided by factors such as accuracy, detail, and near-natural results from cell assays.
The cell-based assays of physiological parameters can be used to bridge the gap between the clinic and laboratory for potential drug candidates. These assays don't necessarily replace clinical trials, but they do make human experimentation less risky. They also reduce the number of animals needed for experimentation. This is an important aspect of the growing sensitivity to animal rights.
An increasing number of diseases are driving the demand for novel drugs as well as biological products. This is why ADME toxicology testing is being used to identify the viability and safety of candidate drugs in clinical trials. Another key trend in the market was the introduction by the Food and Drug Administration (FDA), of several guidance documents that provide information about ADME properties for evaluating the safety and effectiveness of drug candidates.
In vitro and in vivo tests are losing ground to software that automatically calculates ADME. A large outbreak of coronavirus (COVID-19), as well as a lack of an effective vaccine or treatment, means that ADME toxicology testing can be used to assess the efficacy and effectiveness of existing drugs, which is further boosting the market growth.
---
---
Media Enquires
If you require any further information about a related market, please get in touch with us. we're happy to help you
+91 7008 614 496
+91 7008 614 496