New Trends in the False Eyelashes Market Propeling the Developement of Bold and Effective Products, says Market.us
---
---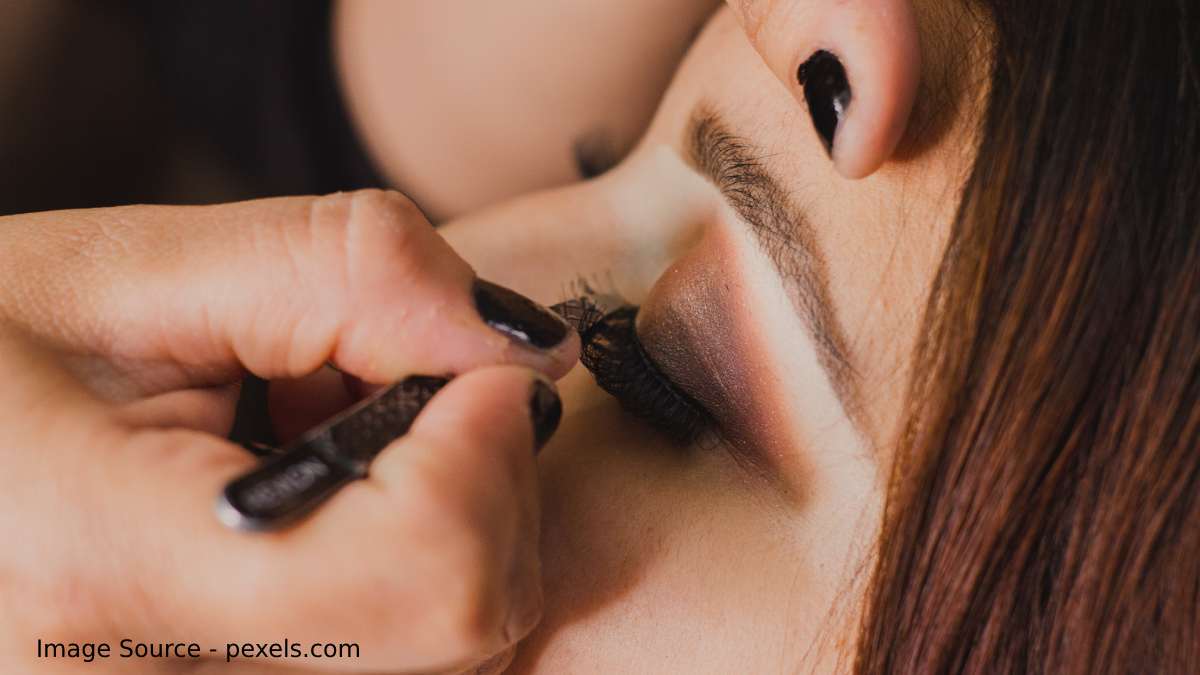 Market growth is driven by the growing trend to enhance beauty with makeup, cosmetics, and beauty products. Market growth is also driven by varying fashion trends and increasing awareness of eye care products by beauty professionals, urbanization, promotion on social media platforms, and endorsements by influencers.
According to Market.us, "The False Eyelashes Market is projected to reach a valuation of USD 2.98 Billion by 2032 at a CAGR of 6.3%, from USD 1.62 Billion in 2022."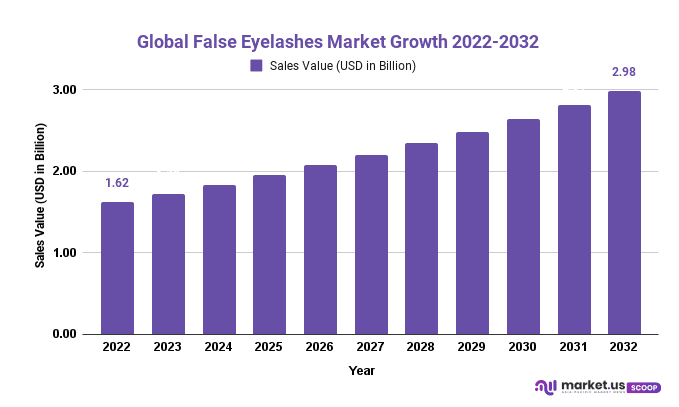 Asia Pacific will experience the fastest CAGR at 6.7% over the forecast period. The forecast period will see a rise in awareness of emerging beauty trends and new, more effective products in the Indian, South Korean, South Korea, and Philippine markets.
Anurag Sharma, a senior research analyst at Market.us, said, " Factors such as urbanization, personal grooming concerns, and a growing concern about fashion and beauty are driving the demand for personal care and beauty products. Manufacturers are constantly creating new products to meet this growing demand. The market for false eyelashes will grow significantly due to the increasing awareness of eye makeup."
Click here to check 200+ pages of indepth market analysis report on False Eyelashes Market.
COVID-19 had a negative effect on the global false eyelashes industry. The government instituted a tight lockdown on production and stopped units from being produced due to the pandemic. The lockdown caused sales to plummet and global demand dropped. The eyelash industry is small and only a part of the beauty and personal care. It is sometimes used for functions and parties that are not being held in 2020 due to COVID-19 cases globally and restrictions on large gatherings.
Women and sometimes men wear false eyelashes to strengthen the upper eyelashes.
Multipacks of false eyelashes come in a variety of options, including individual lashes, clusters, or lash strips. For specific effects, individual lashes can be used in groups or as a group. A trained beautician can apply natural false eyelashes. These are usually semi-permanent.
Social media influencers have helped companies to build their brand image with buyers. These products are often endorsed by public figures on YouTube and Instagram, as well as tutorials on how to apply them. Lashify, for example, has promoted its false eyelash products primarily through social media. Many beauty companies rely on social media to promote their products. Estee Lauder, for example, spends approximately 75.0% on marketing influencers.
As a result of growing fashion trends, millennials and young people are using false eyelashes more often. False eyelashes can also be used by beauty salons and makeup artists for wedding makeup. Many manufacturers also offer false eyelashes that have sound and light sensors. These are great for clubbing and party wear. Many companies offer a range of innovative false eyelashes that are largely made in China.
Manufacturers are now offering false eyelashes that can be easily attached without glue in order to enhance the beauty of the eyes and maximize their benefits. They offer a variety of false eyelashes in a wide range of styles, fibers, and colors.
As technology has improved and intelligence has increased, fake eyelash manufacturers are now able to create smart eyelashes which can be used as switches. These can control electronic devices like lights, televisions, and more. At a glance. The LED lights used to make false eyelashes are very trendy and have been adopted quickly by young generations.
People who are interested in false eyelashes will find it easier to choose from a variety of colors. Manufacturers worldwide will see huge growth in revenue opportunities due to the increasing popularity of false eyelash products.
Social media is a major part of consumer life. This platform has a significant impact on consumers' buying decisions. This has made the fashion industry more profitable. Social media platforms are a place where consumers can interact with bloggers and establish an online presence. Brands have found it profitable to use influencers to help them sell their products. Estee Lauder invests around 75% of its marketing budget in such influencers.
Global false eyelashes are competitive. Most companies focus on inorganic growth and tapping into the potential of regional markets through endorsements from celebrities and public figures. This industry is gaining popularity rapidly, and countries like China have begun to produce large quantities of false eyelashes, which could be a challenge for international brands.
---
---
Media Enquires
If you require any further information about a related market, please get in touch with us. we're happy to help you
+91 7008 614 496
+91 7008 614 496