Nutrition Companies Responding Positively to Increased Need for Whey Protein Rich Products, says Market.us
---
---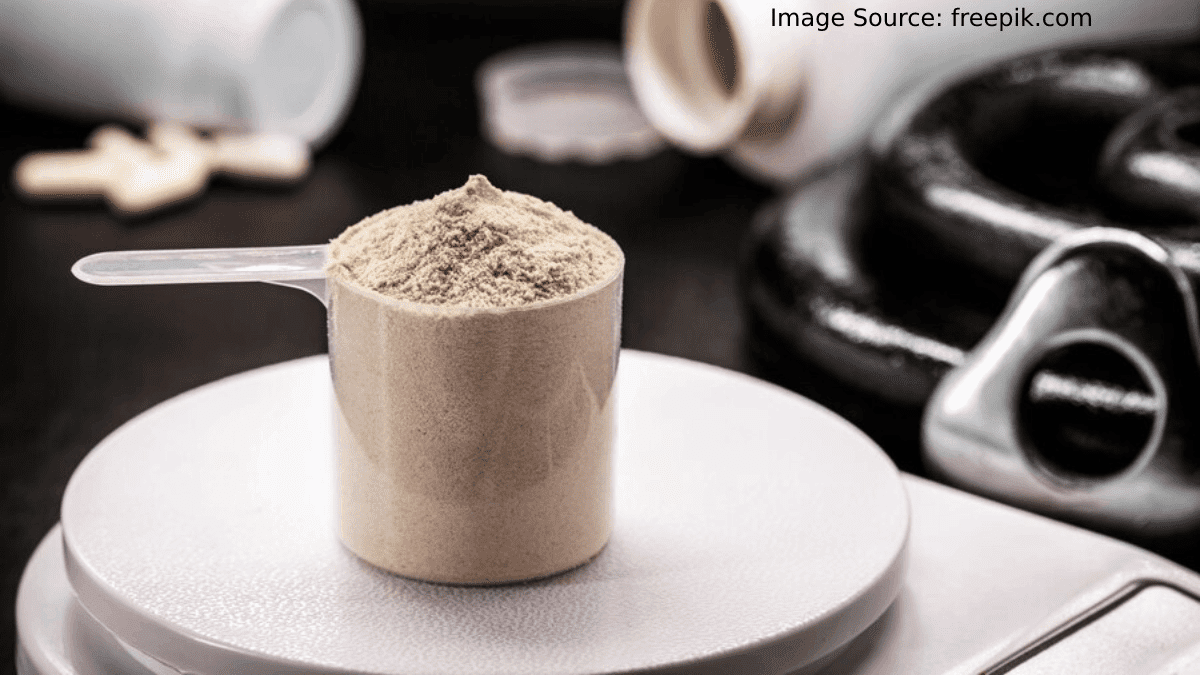 Whey protein is one of the two proteins in cow's breast milk. The curing process, also known as whey, separates milk curds and liquid when cheese is made. Whey is a nutritious, translucent liquid that contains all nine essential amino acids (protein's building blocks), vitamins, and minerals. To make whey protein, the liquid whey must be filtered and dried.
Whey proteins are a unique ingredient that can be used to make a variety of food products. They have a favorable nutritional profile regarding essential amino acids and solubility across a broad pH range.
According to the latest report by Market.us," The Global Whey Protein Ingredients Market is expected to grow at a CAGR of roughly 8.5% over the next ten years and will reach USD 13.11 Bn in 2032, from USD 5.8 Mn in 2022."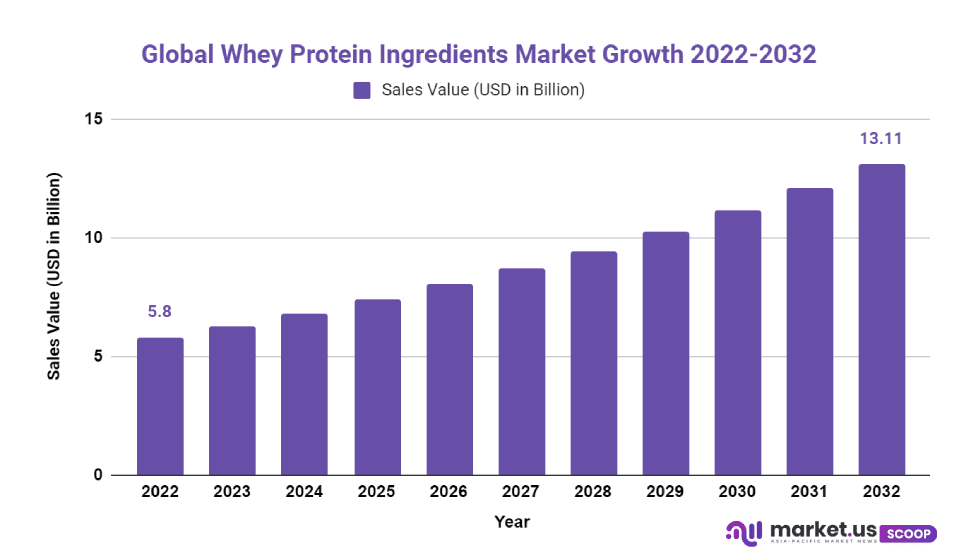 The report highlights the key trends shaping the Global Webcams Market in the upcoming years. This report provides qualitative and quantitative analysis in terms of market dynamics, competition scenarios, opportunity analysis, recent developments, market growth, etc., for the forecast year up to 2032.
Gaurav Yadav, a senior research analyst at Market.us, said," Whey protein is on the rise, thanks to consumers. Nutrition and food companies are responding positively to the demand for more protein-rich products as they become more aware of the unique role protein plays in performance and health."
Specialized sports nutrition has many current uses, including enhanced endurance and improved muscle recovery after exercise. In infant nutrition, whey proteins are essential. We strive to create infant formulas that closely resemble human breast milk and have minimum allergenicity. Whey protein dietary supplements can help maintain muscle mass and function during healthy aging. This is especially true if they are combined with resistance exercises for seniors.
Due to increasing health awareness, protein-rich diets have been on the rise in recent years. Consumers are increasingly busy and cannot eat a nutritiously balanced diet. This is why they turn to packaged foods for nutrients. Packaged food manufacturers add nutritious ingredients to food products, such as protein.
Consumers are more aware of the importance of eating a healthy diet to maintain a healthy lifestyle. Whey protein has many health benefits, including boosting metabolism and improving immunity. This is a significant factor driving growth in the Whey Protein Ingredients market. Whey proteins are also popular due to their low calories and low lactose levels.
The British Journal of Nutrition published a study on whey supplements for 70 overweight people. They measured various parameters, such as insulin and lipid levels, and monitored their progress over 12 weeks. The whey (group) showed a significant drop in total cholesterol and LDL cholesterol by week 12. This was in comparison to the casein (group).
The functional food revolution has impacted every consumer over the past decade. The rise in consumer awareness of the connection between food and health has led to the creation of foods that offer specific health benefits depending on the person's lifestyle or life stage. Whey and whey protein have become the most desired ingredients in this situation.
Companies are now making high-quality vegan protein powders. They also aim to reduce their carbon footprint by using plastic-free packaging for their entire range. Instead of opting for clever biofilm that is plant-based, they will be using 100% recyclable packaging. It can be disposed of easily in the kitchen food waste or compost bin.
Every government in the world is working tirelessly to develop the global market for protein ingredients. The government invests in expanding the food and beverage sector. This directly impacts the expansion and growth of the global protein ingredient market.
The demand for whey protein powders is expected to rise in North America due to rising health awareness and increased consumer concern about daily protein intake. The convenience of protein powders and their ability to be mixed with many food products to create protein shakes and adapted to changing consumer preferences and tastes will drive up demand.
The US Department of Agriculture (USDA) confirmed that soy protein could reduce heart disease and has boosted the market and increased demand for vegan proteins. The region's market for soy-based drinks is more stable than the rest. The US plant protein market is less saturated than in other countries. The market is seeing a new trend in vegetable protein, with peas and other vegetables.
---
---
Media Enquires
If you require any further information about a related market, please get in touch with us. we're happy to help you
+91 7008 614 496
+91 7008 614 496