Nvidia and AMD are Dominating the Graphics Card Market with their New Product Developments, says Market.us
---
---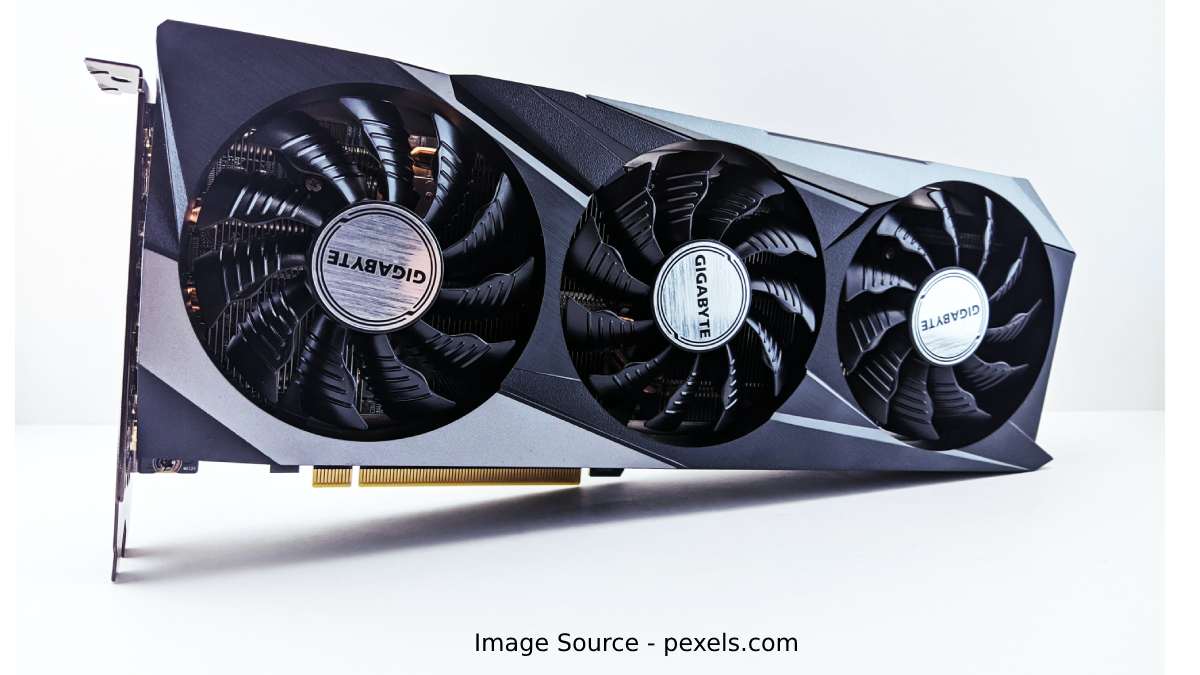 The graphics card market is booming, with new products constantly being released. With so many choices on the market, it can be hard to know which card is right for you. The graphics card market is a burgeoning industry with immense potential. In the past few years, the market has seen a significant increase in demand due to the popularity of PC gaming. As such, there is a great opportunity for businesses to enter this market and capitalize on its growth.
According to a report by Market.us, "The Graphics Card Market is projected to be USD 35.6 Bn in 2022 to reach USD 589.29 Bn by 2032 at a CAGR of 32.4%."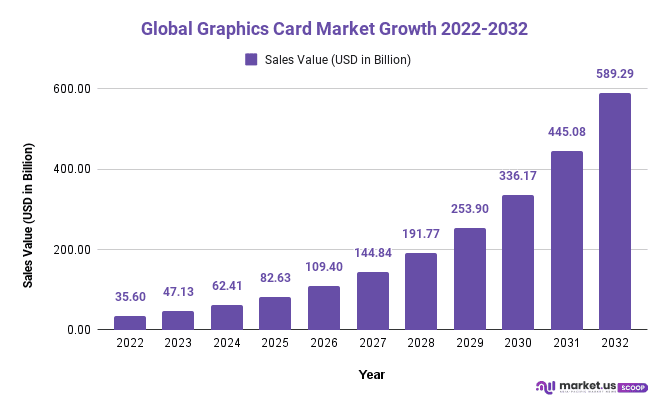 Anurag Sharma, a senior research analyst at Market.us, said, "Graphics cards are extremely useful for gamers. Graphics cards greatly improve the quality and experience of users using photo or video editing software because they can increase the speed at which images are rendered. Graphic cards with the highest performance allow gamers to play at 1080p, or even 4K without sacrificing performance."
The market for graphics cards is expected to grow in the next few years. This is due to the increasing demand for better-quality graphics in games and other applications. Nvidia currently dominates the market, but AMD is expected to gain market share with its new line of products. The price of graphics cards is expected to rise as demand increases. This will provide an opportunity for companies to make more money from the sale of graphics cards.
NVIDIA has just released Kepler, its latest architecture. This architecture is much more modern than the Fermi on the market. The recent technological integration has been made more feasible by its compactness and ability to fulfill requirements. NVIDIA has created one of the most effective technological advances in terms of lightweight and compact capabilities, with increased Cores within a small number of multiprocessors.
The AMD RDNA architecture will allow for graphics processors (GPUs), which can be used in everything from small, power-efficient devices like smartphones and tablets to the largest supercomputers around the globe. The overall system architecture was designed to accommodate many different scenarios and improve performance over previous generations.
A recent advancement in GPU Technology enhancement was made possible by the technological integration of China's Shanghai Tianshu Zhixin Semiconductor Co. The Organisation has released the latest 7-Nanomometer GPU Chip, which contains a staggering 24 million transistors. The Chip was designed for commercial use rather than personal usage.
The graphics card facilitates rapid opening, rendering, and editing of high-resolution videos and photos and creates complex digital artwork and 3D environments. This increases the efficiency of the workflow. This is why high-resolution gaming is a major demand for graphic cards in smartphones, tablets, and computers. Accordingly, the graphics card market will expand at a rapid rate during the forecast.
Graphics Card Marketplace New Product Launches
AMD and NVIDIA have both stated that the Radeon RX7000 series' next-generation RDNA3 GPUs will use more power than their current options but still improve performance per watt by half.
There have been several leaks about NVIDIA's GeForce RTX40 series graphics cards. These are expected to support 600W designs. AMD claims that AMD announced an increase in performance per watt of more than 50% over the previous generation. However, this does not preclude the possibility of increased power requirements for RDNA3 'Radeon RX7000' series graphics cards.
A third reason is that the triple 8-pin connectors can only support 450W. Furthermore, no manufacturer has chosen that design to make its reference cards. Next-generation graphics cards that have TBPs between 400 and 450W will need to use new PCIe Gen 5 connectors.
---
---
Media Enquires
If you require any further information about a related market, please get in touch with us. we're happy to help you
+91 7008 614 496
+91 7008 614 496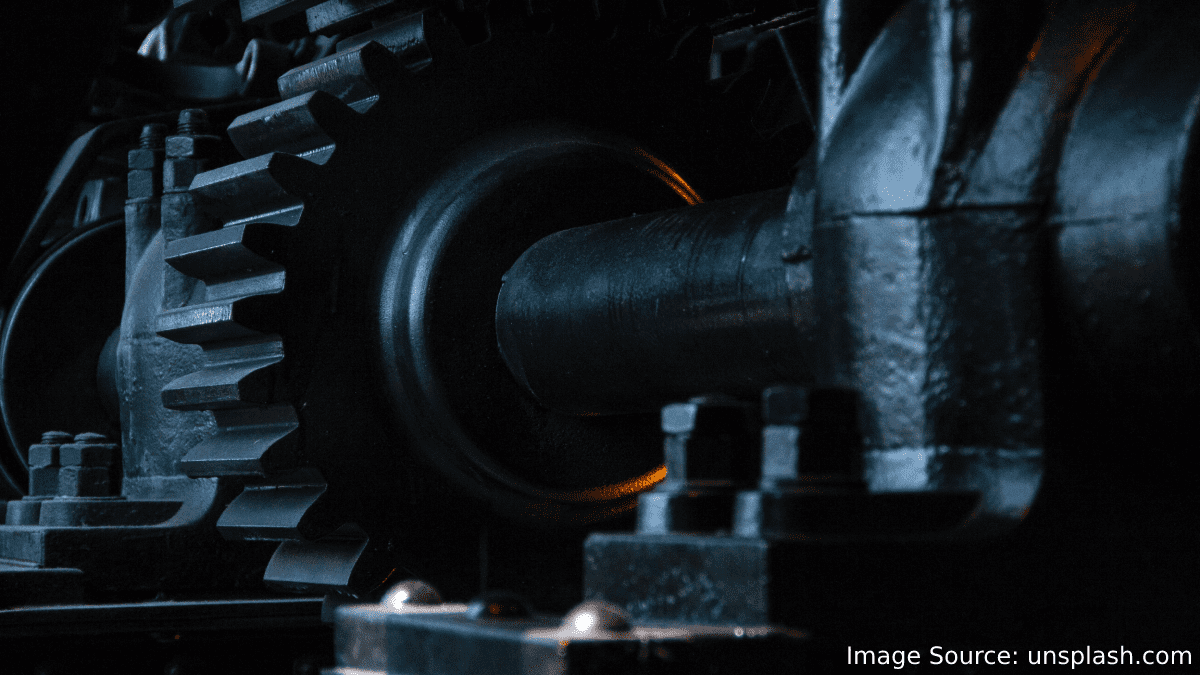 The Manufacturing Sector Finds Untapped Potential in the Gear Motors Market, says Market.us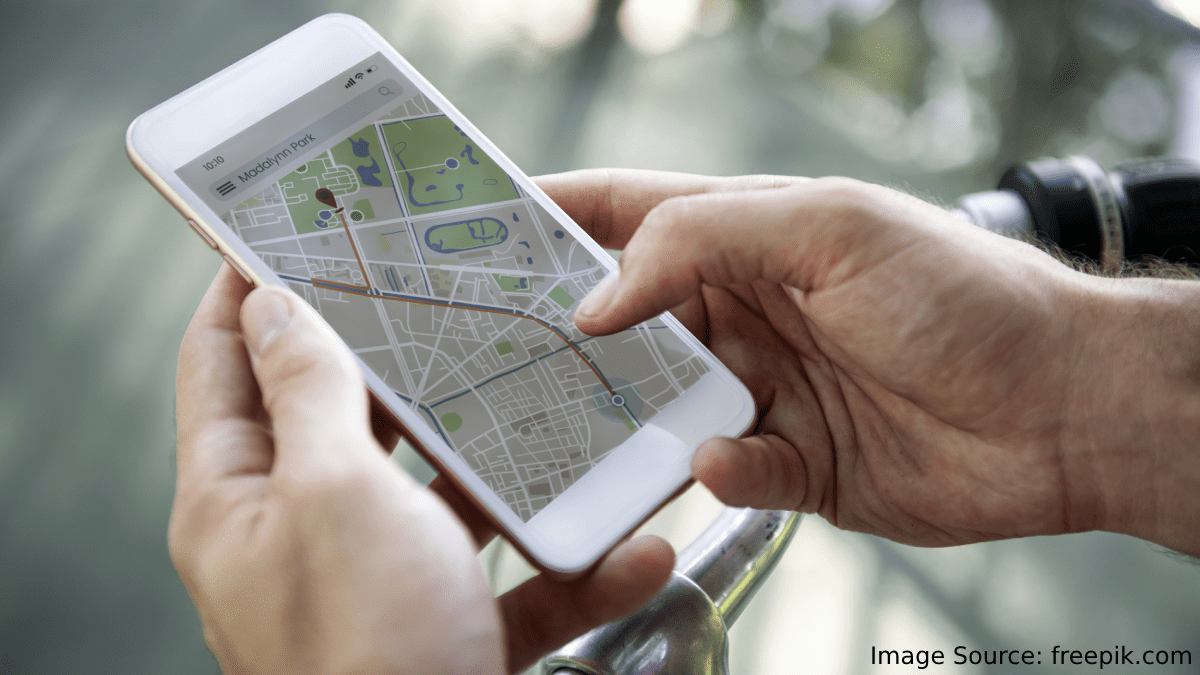 The Surge of Growth in GPS Tracking Devices in the Automotive Industry Spurs Innovation, says Market.us