Online Music Education and Smart Technology Usher in New Era for Electric Guitars, says Market.us
---
---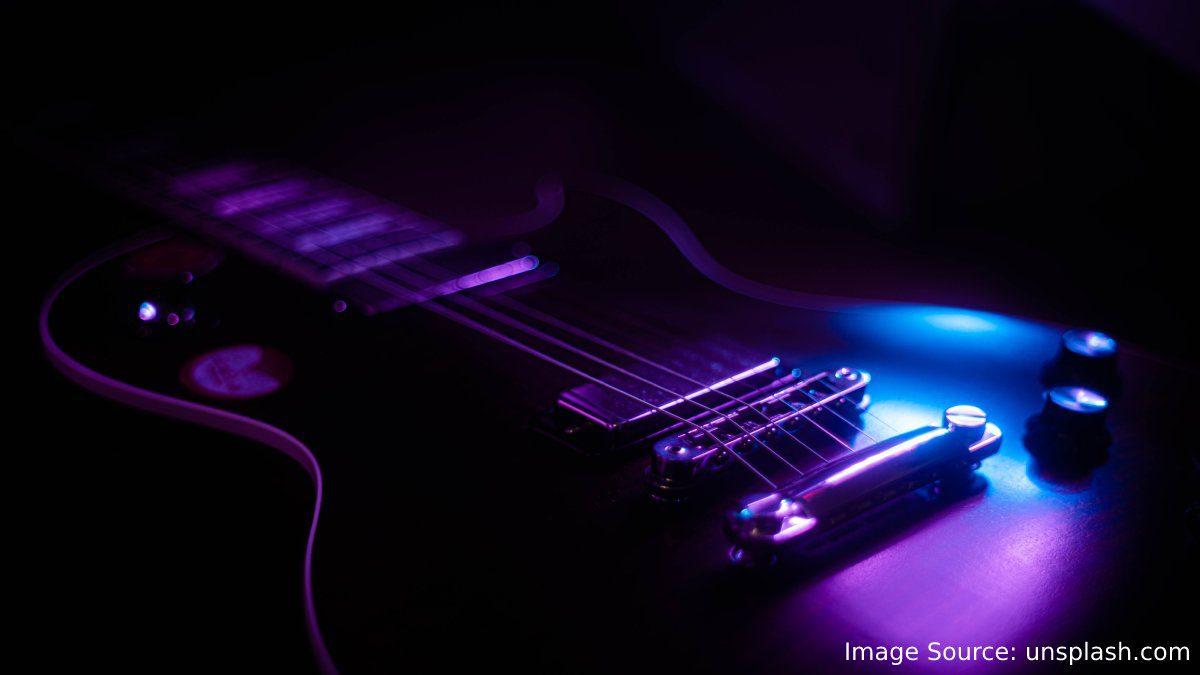 An electric guitar is an instrument equipped with a pickup, which amplifies the sound from its strings. It has been around since the 1930s and is one of the most iconic instruments in contemporary music. The electric guitar differs from other instruments due to its distinct design and versatility. With a wide range of sounds that can be produced, it can produce any type of music imaginable.
The main features that set electric guitars apart from other instruments are their pickups and amplification systems. These components enable them to produce loud, vibrant sounds that can be heard over traditional acoustic guitars. The pickups allow easy manipulation of tones and effects such as distortion, chorus, reverb, delay, and more. With these capabilities, electric guitars have become synonymous with rock 'n' roll culture and modern musical genres like alternative rock, indie pop, and heavy metal.
According to a report by Market.us, "The Global Electric Guitar Market size is estimated to be worth USD 0.52 billion in 2021 and is forecast to a readjusted size of USD 0.71 billion by 2032 with a CAGR of 2.9% during the forecast period 2022-2032."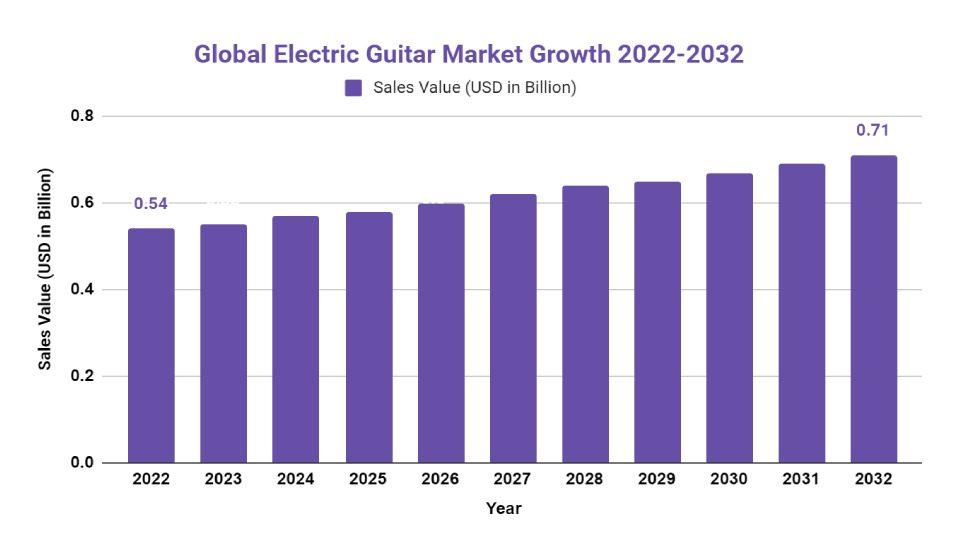 Gaurav Yadav, a senior research analyst at Market.us, said, "Growing music digitization, government support for online music education, and the proliferation of smart and linked gadgets in learning are all driving the electric guitar industry. Online courses and instructional videos on YouTube have made learning music more enjoyable for both hobbyists and professionals. Online courses are more interactive than traditional ones. Online courses are easier to use than traditional ones."
Online learning offers convenience and flexibility in scheduling. Online learning is available in many academic, professional, and recreational courses. Online music education is also popular due to its cost- and time-savings. Online learning is easier for children than traditional methods of learning. They can ask questions and review lectures whenever they forget. 
Online learning is a great way for people who work full-time to learn music but don't have the money or time to travel to traditional classrooms to receive world-class instruction. Teachers can teach and earn while also honing their skills at their own pace. These factors will drive market growth during the forecast period.
Steel and titanium prices are volatile and keep fluctuating. This has impacted the growth of the electric guitar market. Prices for titanium and its derivatives rose in 2021 due to increased demand and decreased titanium mining. The best material for making adjusters and fixtures for stringed instruments is titanium. Titanium's strength-to-weight ratio is one of the most important advantages. This ratio is unmatched in any metal. The impact of titanium prices on electric guitars is significant. This, in turn, impacts the overall market growth for electric guitars. 
Along with that, the green industry offers lucrative opportunities for the electric guitar market. Market participants can stay ahead of their competition by using sustainable musical instruments, which are more appealing to ethical consumers who care about animal rights and sustainable production practices. Electric guitars that are ethically or sustainably made will have greater commercial potential in the future. Online sales have allowed businesses to reach large numbers of customers worldwide and can sell their products online.
Over the last few years, the electric guitar market has had some interesting developments. This industry is rapidly expanding and offers new opportunities to consumers and manufacturers. As electric guitars become more affordable for both beginners and professionals, sales have increased dramatically.
As technology advances, so does the appeal of purchasing an electric guitar. Companies are introducing innovative features such as built-in effects and wireless connectivity, allowing players to create unique sounds easily. Additionally, the development of affordable models with modern designs has allowed beginners to purchase their own instruments without breaking the bank. 
---
---
Media Enquires
If you require any further information about a related market, please get in touch with us. we're happy to help you
+91 7008 614 496
+91 7008 614 496