Organic Chips Market Taking Over the Snack Food Realm, Thanks to its Nutritional Benefits, says Market.us
---
---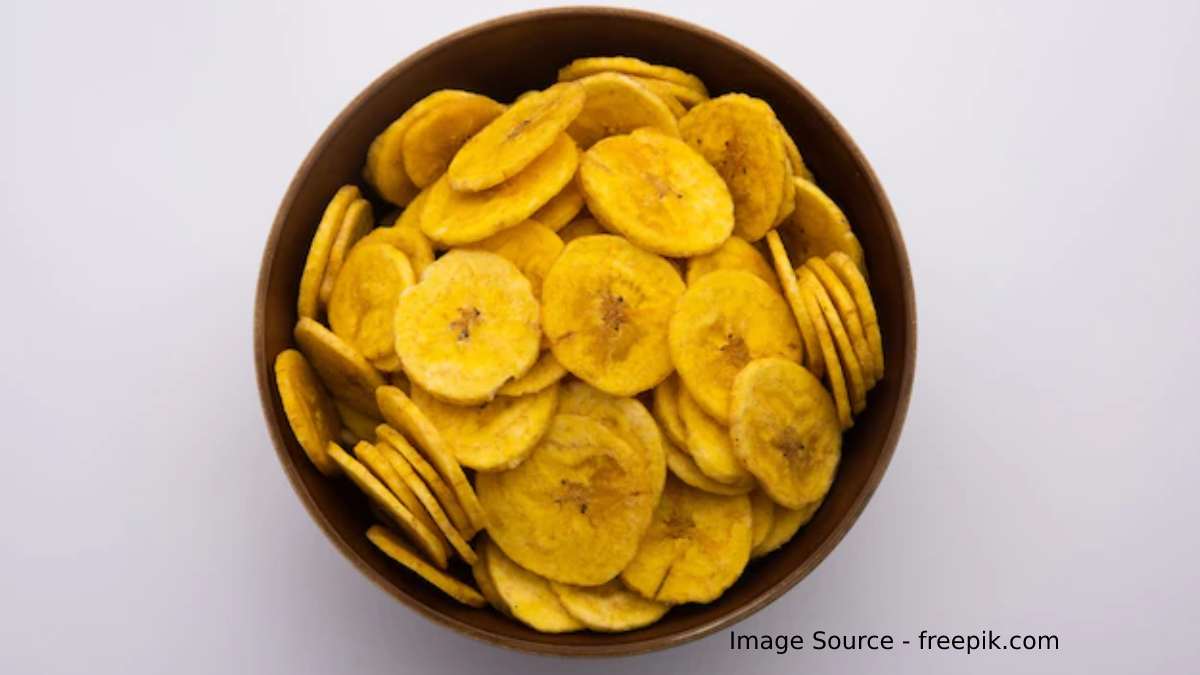 Organic chips are made from organic farming methods. While standards vary across the globe, organic farming practices promote biodiversity, ecological balance, and cycle resources.
Organic products can be regulated by organizations that restrict pesticides or fertilizers used in farming methods. Organic chips do not require the use of industrial solvents, irradiation, or synthetic chip additives.
According to research by Market.us," The global organic chips market will grow at 6.1% annually between 2022 and 2030, reaching USD 23.60 billion in 2030."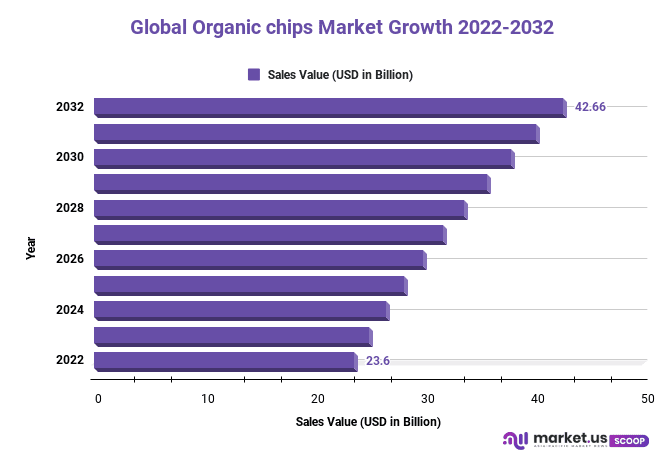 Many manufacturers are trying to enter the market because of the growing demand for healthy snacks. Due to growing health awareness and increased demand for chemical-free chip products, the market is expanding.
The organic chip industry promotes these beliefs and will drive market growth. Many manufacturers are attempting to enter the healthy snack market due to the rising demand for nutritional chips. Market growth is driven by growing health awareness and increasing demand for chemical-free chips.
North American consumers are more likely to eat short meals multiple times per day and opt for organic chips because of their health consciousness. They eat snacks mainly made of chips, and they have short meals. This is what makes the market so important. The market is driven by rising demand for healthy snacks, increasing health awareness, and a shift towards clean-label chips.
Gaurav Yadav, senior research analyst at Market.us said," Two most important factors driving the organic chips market growth are rising earnings, growing young population, and urbanization. The organic chips market has grown over time and is now worth many dollars. Organic chips are preferred by many because they are concerned about chemical residues such as pesticides, antibiotics, and other chemicals."
Click here to check 200+ pages of indepth market analysis report on cryptocurrency market.
The organic chips market is growing due to the rising demand for healthier food globally. However, mismatches in supply and demand may hinder the market growth. Our analysts have analyzed historical data to identify the market drivers and the COVID-19 impact on organic chips. An in-depth analysis of all drivers will allow us to identify the end goals and refine our marketing strategies to help gain a competitive edge.
Synthetic chemical fertilizers and pesticides are causing a variety of health problems, including cancer, obesity, and birth defects. A growing number of health issues has led to more people being conscious of what they eat and has driven organic chip consumption.
Globally, the growth of youths is one of the main drivers of the market. Young people are becoming more health-conscious and are looking for healthier snacks and alternatives to unhealthy foods. This will lead to an increase in demand for organic chips worldwide over the forecast period. These five competitive forces include the threat of new entrants and the threat to substitute products or services. They also represent the bargaining power, bargaining power and competitive rivalry.
Non-organic chips can go 'off' faster than organic. Non-organic chips are more expensive than organic ones. Organic chips have a higher environmental cost because more land is required to produce the same amount of chips. This is due to the lower use of fertilizers. This means that more land must be used to produce agricultural chips, which can lead to deforestation and a decrease in the soil's carbon storage capacity. Manufacturers need to pay attention to these restraining factors.
Global organic chips market product segments can be divided into vegetables, fruits, and cereals. Because of its popularity and easy availability, the vegetable product segment will likely hold the highest overall revenue share. The demand is also being supported by the availability of funding and ready investments. Another factor that is driving the market growth is the preference for potato chips over any other fruit chips.
Other than vegetables, cereal and cereal chips will see high growth because of the many health benefits associated with cereals and grains. The Asian Pacific region has seen a growing demand for organic spices, which has allowed players to expand their product portfolio to remain competitive in the market.
---
---
Media Enquires
If you require any further information about a related market, please get in touch with us. we're happy to help you
+91 7008 614 496
+91 7008 614 496