Organizations Are Now Maximizing Security Through Advanced Electronic Access Control Systems, says Market.us
---
---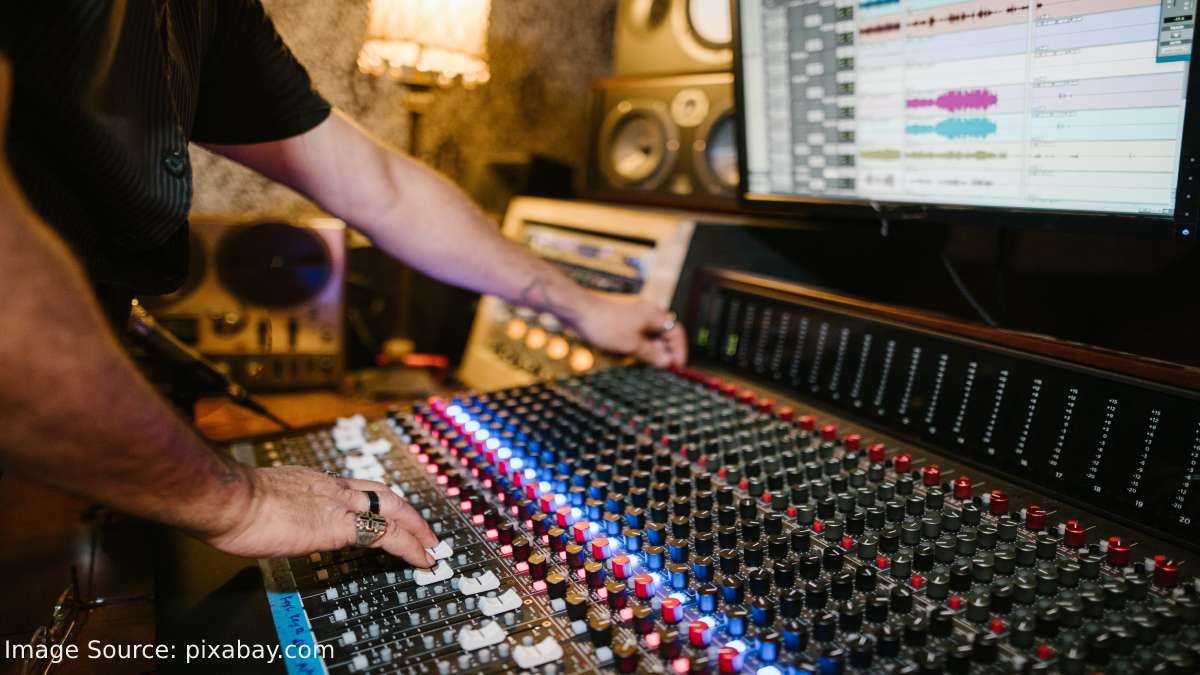 Electronic access control can bring many benefits to any company. This system increases efficiency, convenience, and accuracy. Worldwide, government organizations are increasing security solutions. This extraordinary technology allows for private access restricted to a limited number of people using electromechanical hardware. The number of terrorist attacks and data threats is increasing every day. Many systems can benefit from high-end security through electronic access control. 
According to Market.us' research, "The market for electronic access control systems is worth USD 18.82 billion. This value is forecast to increase at a compound annual rate of 7.93% over the 2022-2030 period."
Gaurav Yadav, a senior research analyst at Market.us, said," Growing security concerns within many organizations drive the electronic access control system market. Both residential and commercial areas are prone to theft and break-ins. This is why advanced security systems are becoming more important. Electronic access systems are easy to use and have a high adoption rate. It's a great security solution that can be used for many purposes."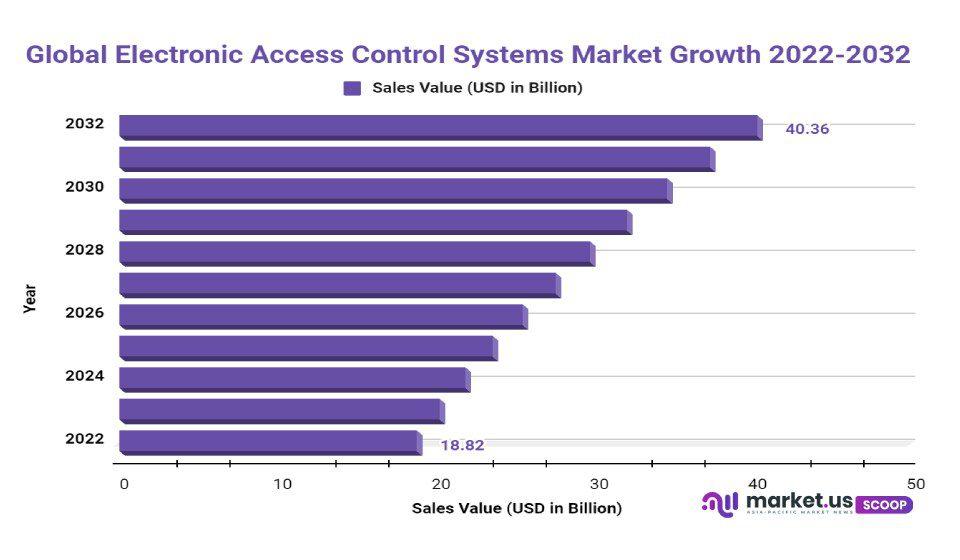 Click here to check 200+ pages of in-depth market analysis reports on Electronic Access Control Systems Market.
In the coming years, the EACS Market installation will continue to grow. The crime rate will rise in the coming years. Individuals can have safe access through electronic access. Modern access control systems make it possible only to allow authorized, private access inside a building.
The electronic access control system market is also driven by public violence, vandalism, and terrorist attacks. Terror threats to public places and educational institutions are very real today. Electronic access control is being rapidly deployed to prevent these crimes. This system increases security in many public buildings like offices, hospitals, and homes. This market will see a greater supply and profit rate due to the wide variety of security solutions in demand.
The defense sector will see a significant increase in electronic access control over the next few years. The market for electronic access control systems is expected to grow to USD 12.6 billion in 2023. Electronic access control systems include all electromechanical hardware devices that allow for private access to any private premises. These systems can be used in various areas, including government, commercial, and private residential spaces.
The market for electronic access control systems can be segmented by-product into perimeter security, intruder alarms, and card-based and authentication systems. Biometrics will be a significant contributor to the authentication system segment.
Electronic access control includes the biometrics function. Biometrics are used in many industries. The system can be used for authentication, identification, advanced security, and other purposes. The higher adoption of the security system will positively impact market growth. 
The mobile phone's advanced sensor technology is responsible for the growth in this sector. This technology enhances identification, security, and control access to physical. The market for authentication systems is expected to grow rapidly due to increased security concerns and inflating security budgets. The market is segmented by application, including residential, commercial, government, and industrial.
North America is the leader in the electronic access control system market because of its strong presence of leading manufacturers and well-established economy. Asia-Pacific will experience significant growth over the 2021-2028 forecast period due to continuous industrial development, the rapid pace of commercialization, and an increase in security system execution across various commercial spaces.
They also stated that there is intense competition in the market for electronic access control systems. Technology and system costs will rise due to the increasing competition between key players. Key players are taking cost-saving measures to ensure price compatibility. The competitive landscape will see high levels of expansion, acquisition, and parts ships.
The high cost of installation challenges the market for electronic access control systems. Complex installation of electronic access control systems is possible. Installing the system requires the installation of new doors, gates, and biometric systems on each floor.
A central system manages all doors and access points in the building. It is more complicated to integrate software and manage unauthorized access to install the system. This market requires proper installation. The market for electronic access control systems is expected to grow slowly due to the high installation cost.
---
---
Media Enquires
If you require any further information about a related market, please get in touch with us. we're happy to help you
+91 7008 614 496
+91 7008 614 496