Organizations Embrace Virtual Tools for Effective Data Storage Leading to Rise in the eDiscovery Market, says Market.us
---
---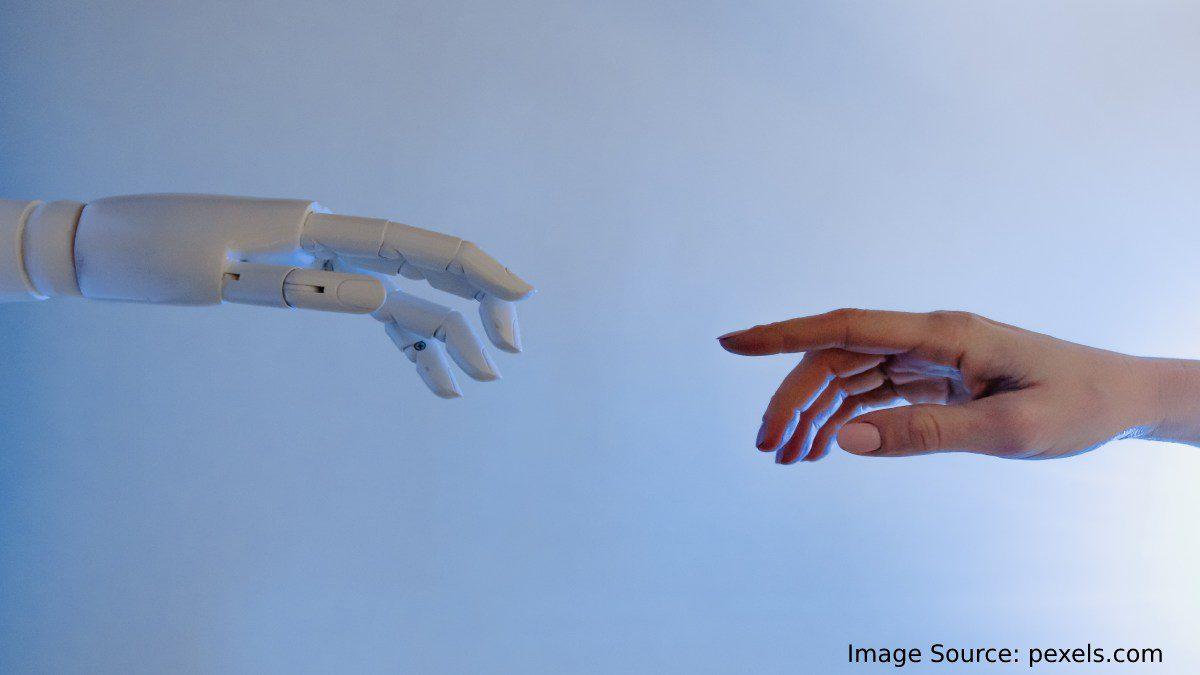 E-discovery, also known as electronic discovery, is a process used to obtain and review digital evidence for legal proceedings. This process has been around for several decades but has become increasingly important in the digital age as more and more data is stored electronically. It involves identifying, collecting, and analyzing digital data relevant to a case or dispute.
The discovery market is rapidly growing as businesses of all sizes adopt new technologies for digital data management. As organizations increasingly rely on virtual tools to store and manage large amounts of sensitive data, the need for reliable e-discovery solutions is becoming more pressing.
According to research by Market.us, "The worldwide market for eDiscovery is expected to grow at a CAGR of roughly 10.7% over the next ten years and will reach USD 44.1 Bn in 2028, from USD 15.96 Bn in 2022."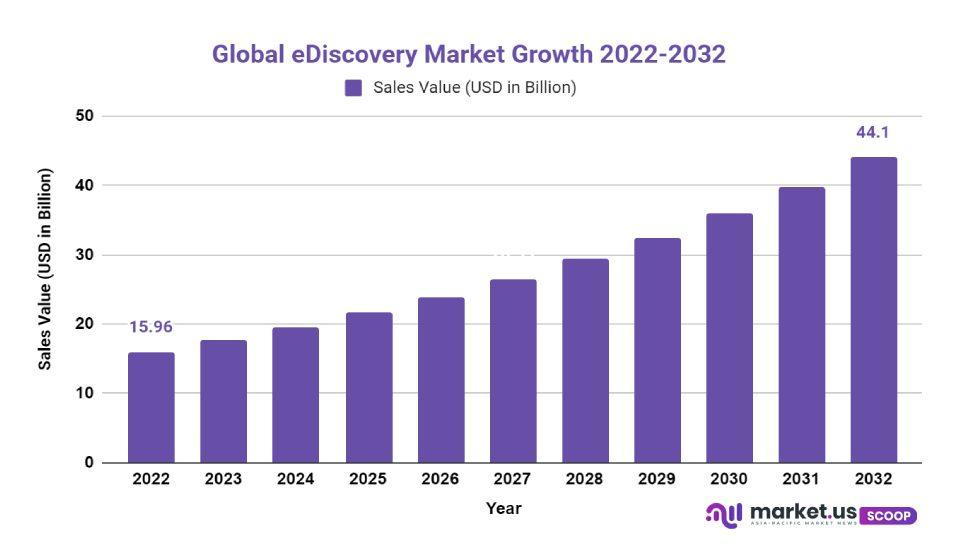 Anurag Sharma, a senior research analyst at Market.us, said, "Preservation of metadata from electronic documents, Focus on proactive governance through data analytics, and the creation of new content sources, A higher number of litigations around the globe, growth of ESI Penetration and Social Media, and modifying the structure of regulatory policies. These are drivers for the e-discovery market."
Ediscovery technology helps organizations identify, collect, analyze and review electronically stored information (ESI) such as emails, documents, and other digital evidence in response to litigation or government inquiries. 
Ediscovery software can help reduce costs associated with traditional paper-based discovery processes by automating manual activities such as document sorting, searching, and filtering. It also provides faster insights into large datasets by leveraging advanced search algorithms and analytics capabilities to identify relevant information quickly.
Organizations invest heavily in modern discovery products due to their powerful features, such as advanced search capabilities, automated workflow processes, and cloud-based storage options.
First and foremost, the demand for data archiving, storage, and retrieval solutions is increasing as companies generate a larger volume of electronically stored information (ESI). These solutions require skilled professionals who can manage compliance requirements while providing efficient access to relevant data. As such, companies are increasingly relying on eDiscovery services to help them ensure timely and cost-effective access to ESI.
Second, the rising trend towards litigation readiness and proactive risk management has resulted in a greater corporate focus on eDiscovery processes. Companies need to be prepared with streamlined procedures that enable rapid response to legal requests or regulatory inquiries, thus creating greater demand for eDiscovery technology solutions.
One major trend identified in the report is an increasing focus on cloud-based services. As businesses look to reduce costs associated with physical files and digital storage systems, they are increasingly turning to cloud-based e-discovery services. Cloud solutions offer a cost-effective way of storing large volumes of data securely and easily accessible from anywhere with an internet connection. This trend looks set to continue as legislation changes and companies become even more reliant on digital solutions.
Other trends highlighted by the report include a shift towards AI technologies such as machine learning and natural language processing (NLP).
The e-discovery market has been experiencing significant growth over the past few years. This growth is primarily attributed to the increasing need for organizations to store data and the overall shift toward digital media securely. Despite these positive trends, several restraints can impede progress in this sector.
One major restraint on the e-discovery market is cost. Most e-discovery solutions require a significant investment upfront and can be prohibitively expensive for many organizations, especially those with limited resources. Additionally, some e-discovery solutions require specialized expertise or technical support, which can add to their implementation and operation costs.
Moreover, another restraint is related to regulations governing data privacy and security. Compliance with various laws such as GDPR or HIPAA requires additional investments in terms of personnel and technology that may not be feasible for certain organizations.
KLDiscovery created Nebula Enterprise in March 2022. Nebula Enterprise increased its power. Nebula Enterprise offers customers more flexibility and a better feature set. This appliance is plug-and-play and can be expanded to address compliance and security concerns.
Nuix has partnered with KordaMentha, a prominent investment and advisory firm. KordaMentha provided clients with secure eDiscovery software as well as forensic expertise through this partnership.
---
---
Media Enquires
If you require any further information about a related market, please get in touch with us. we're happy to help you
+91 7008 614 496
+91 7008 614 496