Organizations Enhancing Performance & Energy Savings Through Variable Frequency Drives Market, says Market.us
---
---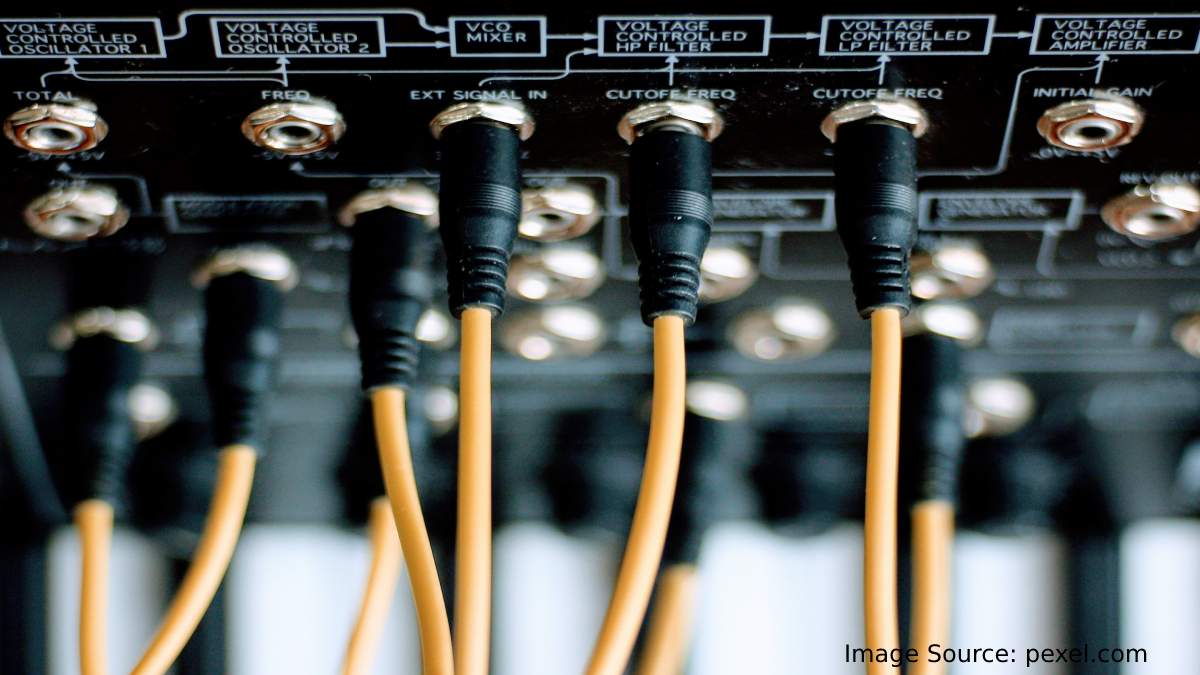 Variable-frequency drives (VFDs) are motor drives that control AC motor speed and torque. VFD varies motor input frequency and can control voltage and current variation.
According to research by Market.us, "The Variable Frequency Drives Market size is expected to be worth around USD 44.87 billion by 2032 from USD 26.27 billion in 2022, growing at a CAGR of 5.5% during the forecast period 2022 to 2032."
With technological advances, the industrial sector is changing rapidly. The demand for energy efficiency is increasing. The global Variable Frequency drives (VFDs) market is experiencing unprecedented growth. VFDs, electronic systems that control motor speed by adjusting frequency and voltage, are designed to maximize energy consumption. 
Cement, chemical, petrochemical, and mining are the main industries that employ variable frequency drives. Variable frequency drives are used in fans, utility pumps, and process pumps.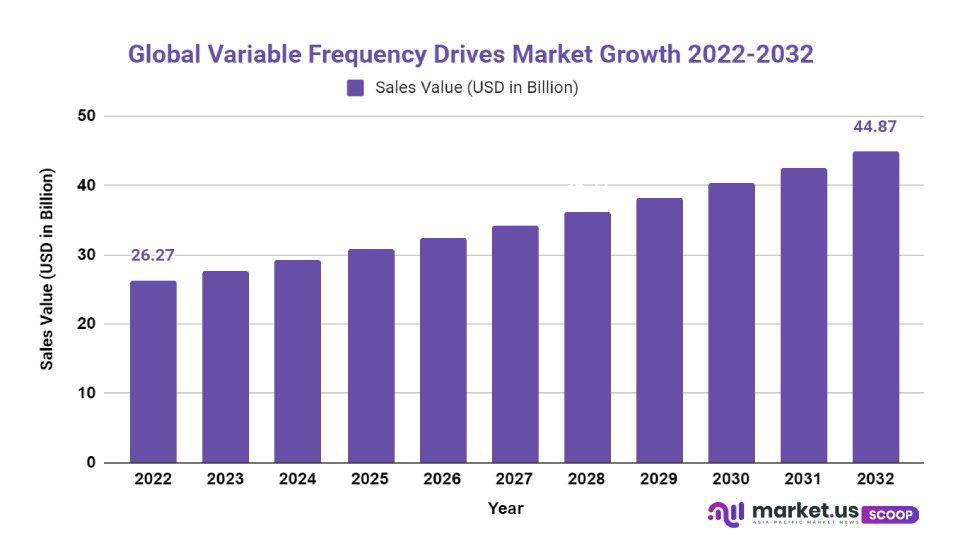 Gaurav Yadav, a senior research analyst at Market.us, said, "The market is expected to grow due to the increasing penetration of connected devices across various commercial, industrial, residential, and government sectors. In addition, increasing infrastructure investment is driving a high demand for HVAC systems. This will result in a positive impact on market growth."
The need for customized drives is increasing worldwide, and it is expected to impact the variable-frequency drive market in the coming years significantly. Variable-frequency drives (VFDs) are used to control the speed of a motor by using variable frequency power supply. 
As industrial processes become more complex, VFDs are becoming increasingly important as they offer improved system performance and energy efficiency. VFDs can also improve equipment performance, lower maintenance costs, and reduce noise levels. Most VFDs available today are designed for general-purpose applications, but customized drives are designed for specific end-use applications. 
The largest end-user industry of variable frequency drives is oil and gas. Due to declining exploration and production, the industry has seen stagnant growth over the last few years. Variable frequency drives are needed in this industry because of the oil and gas companies' capital expenditures and exploration and development activities. 
These activities are directly affected by fluctuations in oil and natural gas prices. Changes in oil and natural gas prices, government regulations, policies concerning the exploration, production, and development of natural gas reserves, weather conditions, and other factors cause these fluctuations.
VFD market provides immense opportunities for businesses to tap into and maximize their potential profits. They can be used to alter the speed of a motor by changing its input frequency, which affects its output speed and power. VFDs are widely used to control motors in industrial applications. Apart from this, VFDs are also used as a replacement for mechanical controls in applications where speed and torque control is required. 
Covid-19 Impact on VFD Market:
The COVID-19 pandemic has hurt electric motor manufacturing. This is due to disruptions in the supply chain. The shutdown of industrial operations due to the spread of the virus has caused delays in delivery and construction. Workers have also tested positive. 
Many components and parts used to manufacture electric motors come from the US, China, and other European countries. The decline in US and Chinese manufacturing activity has affected variable frequency drives over the past two years. In addition, component/part manufacturers suffered financial losses due to the supply-demand gap.
The low-power segment held the largest market share for variable frequency drives (power ratings between 6 kW and 40 kW). Because of their lower capital cost and faster payback, low-power drives can offer quick returns. Because of their high energy efficiency, they are also used in other industries like construction, automation, food & drink, and pulp & paper.
---
---
Media Enquires
If you require any further information about a related market, please get in touch with us. we're happy to help you
+91 7008 614 496
+91 7008 614 496