Organizations Modernizing With State-Of-The-Art Library Management Software Systems, says Market.us
---
---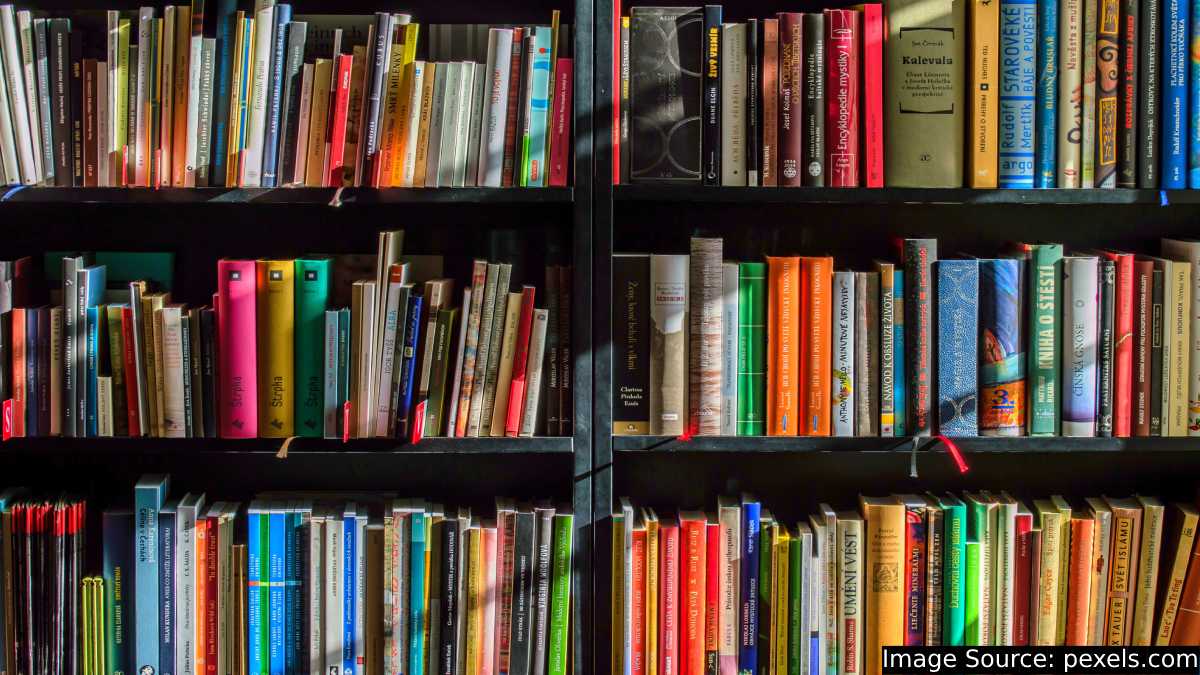 The Library Automation Service System automates acquisition and catalog, public access, indexing, and summarization functions. It also allows for distribution, sequence management, and reference.
Traditional management methods, such as manual entry, will be replaced by library management technologies. Market growth is driven by the ease of accessing libraries via mobile phones and other devices. The increasing need for automated library management, software innovation, efficient mobility, and library function software will drive the market in the next few years. 
According to a report by Market.us," The global library management software market is expected to grow at around 4.5% and reach $6,220 million by 2026."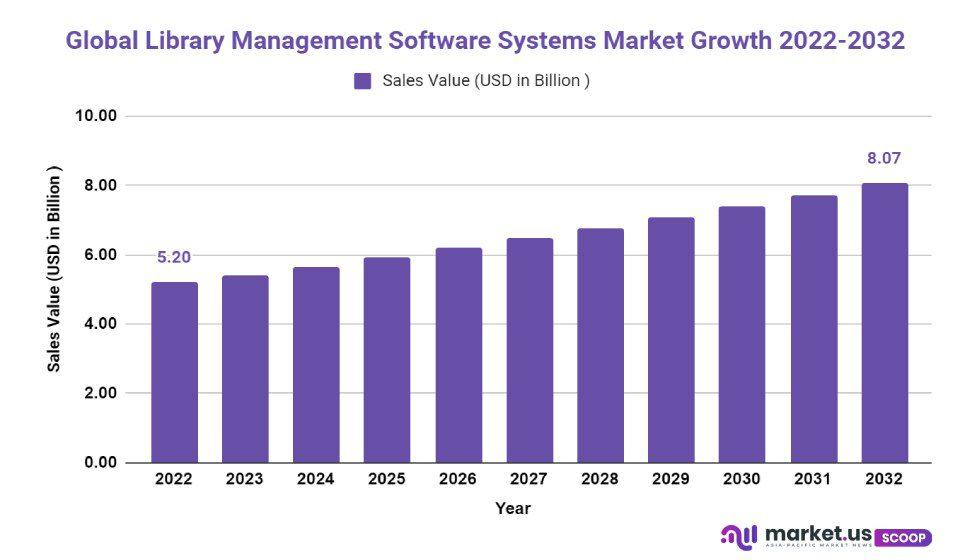 Software development is one of the key factors driving this market's growth. It delivers effective management solutions and is expected to increase market growth over the forecast period. The smartphone market is growing rapidly, and mobile applications integrated through new library technology technologies offer benefits such as SMS alerts or online subscriptions, which will help boost the industry.
Market.us senior analyst Gaurav Yadav stated," Due to an increase in smartphone users, newer technology for library systems capable of integrating mobile applications (such as SMS alerts) into library management systems has evolved. This is expected to drive market growth over the forecast period."
The smartphone market is growing rapidly. Mobile applications are integrated through new library technology technologies, which provide benefits such as SMS alerts or online subscriptions. This will help propel the industry. The growth of the library management software market is likely to be hampered by concerns about data privacy and unauthorized access. Protocols and certified standards can be established to mitigate the risk of data breaches.
Students' ease of access to information and the increasing adoption of smartphones and tablets will drive the market. This information can be used for both academic and distance learning. At the same time, the adoption of popular cloud-based Software-as-a-Service library management solutions is further expected to augment the growth in the market during the forecast period.
The growing popularity of e-books and digital content is also fuelling the demand for library management software. These systems allow libraries to manage and distribute digital content to authorized users easily. Additionally, the increasing adoption of cloud-based library management solutions is providing a major boost to market growth.
The public library dominates the market share. It significantly contributes to this market and will experience a profitable rebound over the forecast period. This is due to its interface that supports multiple languages and formats and the ease of use across many platforms and devices. It is expected that cloud-based software will be more popular in emerging countries due to increased Internet use.
Libraries use software solutions for various purposes, including cataloging, inventory management, and circulation. Software solutions can help libraries save money and time while increasing efficiency. SMEs make up a significant portion of all libraries worldwide but don't know about these solutions or their benefits.
Many libraries find the market for library management software to be limiting. These systems can be costly and sometimes difficult to implement. Many of these vendors are large corporations that might not be best for smaller libraries. Many libraries are forced to use obsolete or unsupported software or go without it altogether. This can result in decreased productivity, efficiency, and higher costs.
Another limitation in the market for library management software is its inability to integrate with existing systems. Libraries often need to use different software to accomplish different tasks, making it difficult for them to manage. Many libraries resist change and are reluctant to move to new systems.
The manufacturers must find the reasonings behind this gap and take measures to mitigate the same. The growth of technology and M&A in library services and automation markets is one of the main reasons for the market's continued growth in library management software.
---
---
Media Enquires
If you require any further information about a related market, please get in touch with us. we're happy to help you
+91 7008 614 496
+91 7008 614 496