Organizations Seek Data Governance Solutions to Stay Ahead of the Curve, says Market.us
---
---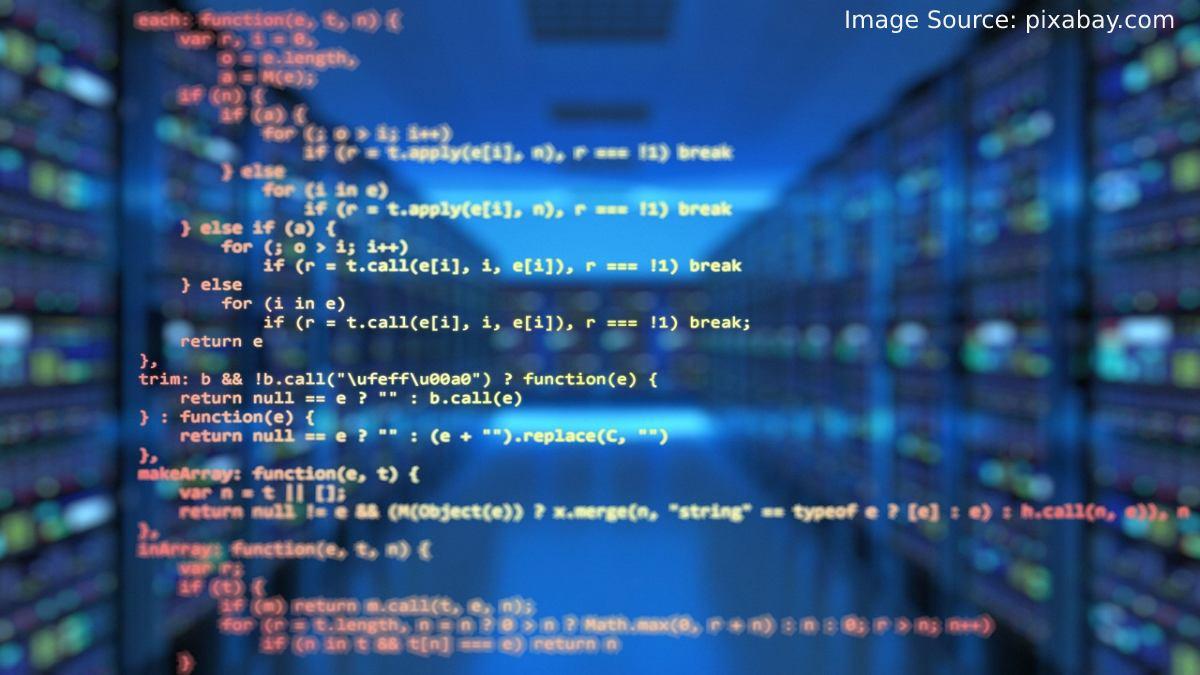 The data governance software market is in rapid development. This is evident in various trends, including the growing demand for cloud-based software, data privacy regulations, and analytics capabilities. The industry has seen a rise in competition, which has resulted in lower prices and better-quality services. Companies investing in data governance software should take advantage of these trends to achieve their short-term goals while also planning for long-term success.
According to the latest report by Market.us, "The market for data governance was valued at USD 4.4 billion in 2022. The market is expected to grow substantially in the future. It is projected to grow at a CAGR of 23.1%." 
Data governance software solutions are needed due to the rise in data-driven decision-making and increasing compliance requirements. Enterprises are quickly adopting these solutions to protect their data. This market will continue to grow due to the emergence of cloud-based services and increased partnerships between vendors. Organizations should recognize the importance of leveraging data governance software solutions to maximize efficiency and compliance.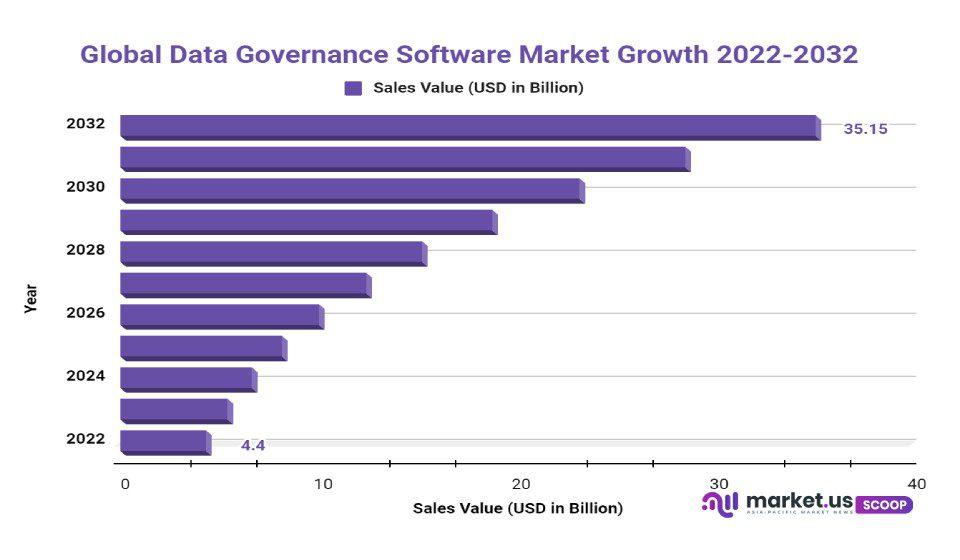 Gaurav Yadav, Market.us Senior Analyst, stated, "The Data Governance Software Market is booming, and the growth rate will continue to accelerate. The market will grow with increasing data governance awareness and demand for governance software. Effective data governance software solutions are being emphasized by organizations to protect the integrity, accuracy, and completeness of their data. There is a lot of potential for new applications to be developed in the market, including those in finance, healthcare IT, and telecoms."
Click here to check 200+ pages of in-depth market analysis reports on Data Governance Software Market.
Data Governance Software will see significant growth over the next few years. Organizations should explore ways to take advantage of this opportunity. Data governance software can be a great investment for companies. It will help ensure that data is accurate, complete, and secure. A team of experts should be assembled to understand data governance best practices and create effective strategies.
Many factors can limit the growth of the data governance market. Lack of awareness, high costs of implementation, and a lack of skilled personnel are just a few of the factors limiting the data governance market. Companies must be aware of these issues and take appropriate measures to combat them to gain an edge in the market. To maximize investment returns, companies must plan and manage data governance programs. They should also invest in new technologies to improve data governance.
There are many diverse data governance market restrictions factors. Organizations must be able to identify, monitor, mitigate, and manage the risks presented by these factors. Organizations must adopt a continuous evaluation approach to be aware of the potential impacts of market restrictions on data governance. They will be able to identify potential issues and take steps to fix them before they impact revenue and operations. Organizations can achieve their data governance goals efficiently and effectively by implementing the right strategies.
Despite these factors, the Data Governance Software Market is an industry that is growing rapidly and is expected to grow in the future. This software allows organizations to increase their data security and comply with regulations. It also provides cost savings by automating manual processes. Data Governance Software is a must-have for companies to ensure their data is compliant and secure. As Data Governance Software becomes more important, the market will continue to grow.
The data governance market is experiencing rapid growth due to increased data volumes. Cloud computing is gaining popularity due to the growing number of data-generating devices such as smartphones and wearable electronics. 5 G's increasing adoption is driving the exponential growth in data volume. These factors will drive global growth in data governance
---
---
Media Enquires
If you require any further information about a related market, please get in touch with us. we're happy to help you
+91 7008 614 496
+91 7008 614 496