Organizations Using Content Marketing to Establish Stronger Connections with Customers, says Market.us
---
---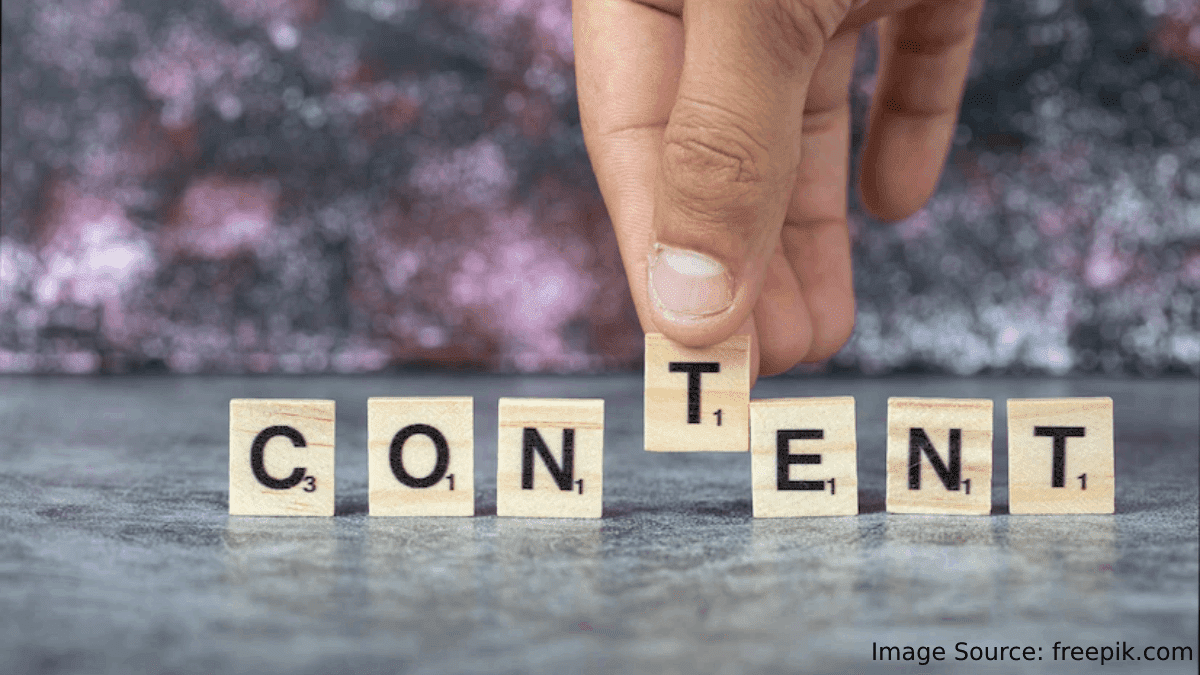 Content marketing refers to creating and distributing valuable content that attracts, engages, and converts customers. This is an important pillar of online marketing success and can be used to promote any product/service. Content marketing is all about creating useful and interesting content. It is important to consider your target audience's needs and wants, then create quality content that addresses those needs.
After creating interesting and worth-reading content, it's important to share it in a way that maximizes the impact. This can be done using social media, email newsletters, and articles on the website.
According to Market.us, the research mentioned that, "In 2022, the Content marketing market was valued at USD 9.17 Billion. The market is expected to grow at a 19.4% CAGR during the forecast period (2022-2030)."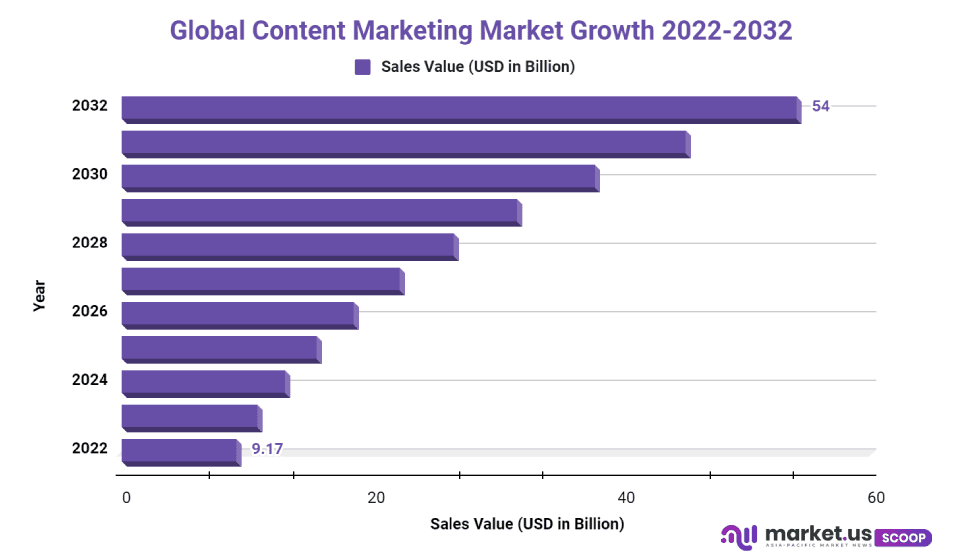 Content marketing can build trust and credibility, generate leads, increase website traffic, and help with customer service. Content marketing can also help increase sales by creating a more engaged audience. It can also help you to communicate your brand message consistently across all channels. Businesses can also avoid being behind the curve by being proactive in their strategies.
Gaurav Yadav, a senior research analyst at Market.us, said, "Content marketing is not only a way to increase brand awareness, but it also helps to develop customer relationships. Businesses can increase their customer base by creating useful, shared content."
Content marketing is growing rapidly due to the rapidly expanding e-commerce market. COVID-19's positive impact on the global eCommerce industry has been significant. Consumers prefer to shop online for essential products rather than leaving their homes. UN trade and development's May 2021 statistics show that online retail sales grew rapidly despite COVID-19's restrictions on movement.
The increasing adoption of location-based services is driving market growth. Location-based Content marketing uses mobile device users' past and present locations to display relevant content. Market growth is aided by increased advertising spending around the world. To increase their customer base and brand awareness, businesses and brands are investing heavily in activities.
The most important step is creating a campaign to help the company's goals. While content marketing is widely recognized for building trust, the best strategy is to gate a portion of your most important content. Gating large amounts of resources are the best way to generate leads and assess the seriousness of visitors. Many companies make sure they offer gated content.
Augmented Reality and Virtual Reality are two of the most important technology platforms for marketers worldwide. These platforms offer innovative methods and increase employees' practical knowledge. They are expected to be a major market trend in the future.
Content marketing faces many challenges, including attracting quality leads, generating enough traffic, promoting content, improving search engine optimization (SEO) performance, and creating content ideas. The basic objectives and challenges are the same regardless of what is happening in times of economic volatility, global change, and public health emergencies.
While this can be a difficult divide to overcome, it is becoming easier for brands to use content marketing to improve online visibility and attract new consumers and traffic.
---
---
Media Enquires
If you require any further information about a related market, please get in touch with us. we're happy to help you
+91 7008 614 496
+91 7008 614 496