Personal Entertainment Reaches New Heights With Screen Projectors, says Market.us
---
---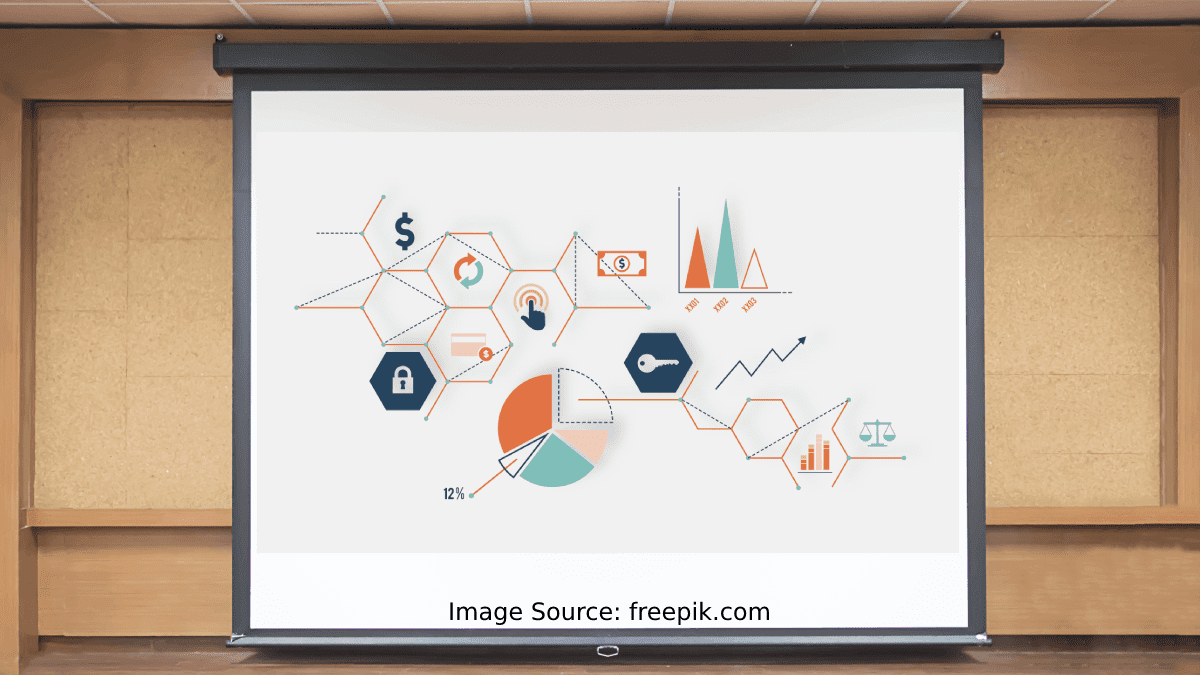 A Screen Projector is an installation that consists of a surface structure. It displays a projected image to an audience. Permanently mounted Screen Projectors are those found in movie theaters, painted on walls, or portable versions with floor-rising and tripod options. They can be used in meeting rooms or other areas without enough space. These screens are used primarily in corporate settings for conferences and meetings. This is expected to boost global Screen Projectors market growth.
According to the new Market.us study, " The Screen Projectors Market is expected to grow at a CAGR of 8% over the forecast period and will reach USD 3,829.25 million in 2032 from USD 2,714.71 million in 2022."
There are many markets for Screen Projectors that can be used with film projectors as well as digital projectors, overhead Projectors, and slide projectors. However, the basic concept for each screen is the same: front projection screens reflect light onto them, and back projection screens transmit the light through them.
The Screen Projectors market can be divided by type into ceiling recessed, wall & ceiling, and floor rising. Fixed frame, portable and fixed frame are also available. The market can be divided by application into professional and private.
Anurag Sharma, a senior research analyst at Market.us, said, " The opportunities to use Screen Projectors for personal entertainment have increased with the increasing disposable income of the population and their inclination towards entertainment."
Market growth is expected to be fueled by the availability of more types of Screen Projectors at different prices. These Screen Projectors include fixed projector frames, wall-mounted screens, and portable screens. There are many options for projector screens, including different sizes and aspect ratios.
Screen projectors are display device that projects an image onto a screen. A projector is an optical device that projects an image onto a surface, typically a projection screen. Projectors come in many types, including video, data, and overhead projectors. The latest arrived, and they are better than ever.
These new projectors have sharper images, brighter colors, and better contrast. They also have a wider range of features than previous generations, making them the perfect choice for any home theater setup. If you are looking for the best possible picture quality, then these new screen projectors are the way to go.
This is expected to outpace target market growth. The market for portable projector screens is expected to grow faster. These screens can be used at various locations for exhibitions or presentations. This screen can be easily transported to various locations according to the user's needs. The screen can be carried around with you wherever you need it. Screen Projectors are highly relevant and contribute to many corporate seminars, meetings, and business conferences. The market segment for professional use also benefits from webinars and seminars offered by various educational institutions.
When choosing a Screen Projector, there are many factors to consider. The most important factor is the purpose. Screen Projectors can be used for various purposes, such as advertising, promotion, or decoration. Screen projectors come in various sizes and styles, and the type of projector you need will depend on the size of the room and the type of presentation.
Pico projectors can project digital data onto any surface, including walls, tables, and screens. They are also known as pocket projectors because they are compact, lightweight, portable, and easy to transport. These features make them popular in the following sectors: education, banking, financial services, automotive, aerospace and defense, and healthcare.
End-users frequently use Pico projectors due to their size, shape, and features. Pico projectors will majorly contribute to the market growth for portable projection screens during the forecast period.
Screen Projectors are used in schools to enhance the teaching experience. This digital approach helps students learn faster. It is expected to increase demand and boost market growth. This is due to the increasing number of commercial and international multiplexes.
---
---
Media Enquires
If you require any further information about a related market, please get in touch with us. we're happy to help you
+91 7008 614 496
+91 7008 614 496