Petroleum-Refined Products Driving the Catalyst Market, says Market.us
---
---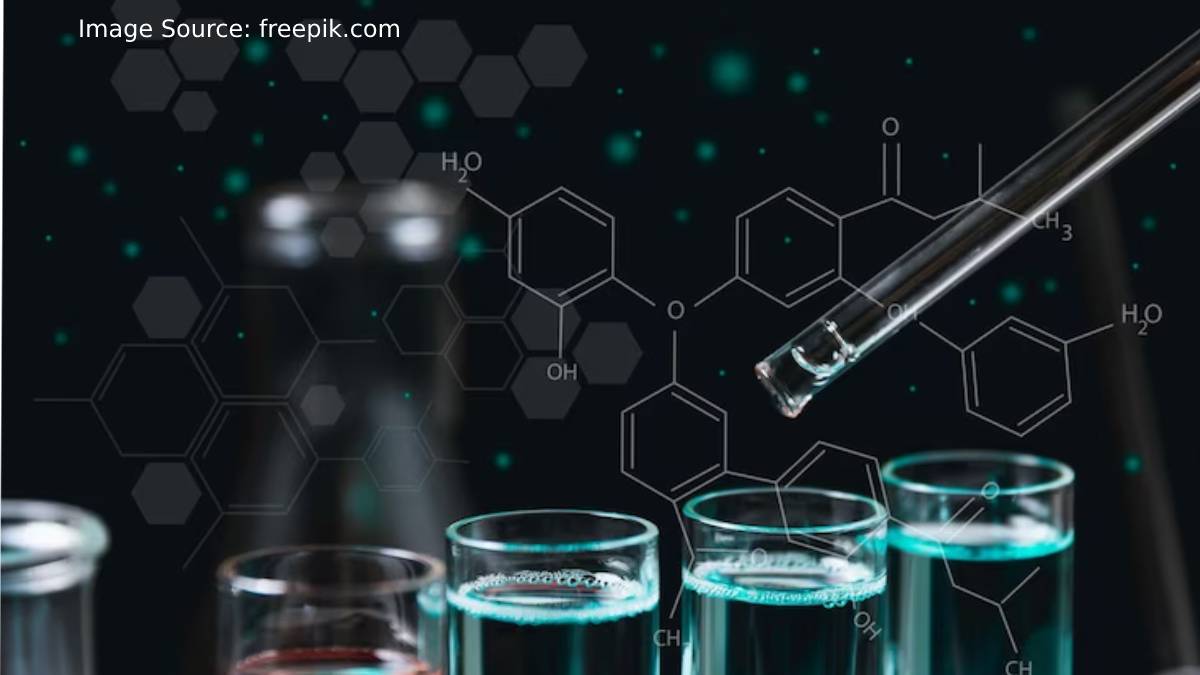 The rising demand for catalysts used in chemical synthesis and petroleum refining is prompting manufacturers to seek process optimization techniques in order to boost yield, cut costs and boost energy efficiency.
Environmental catalysts are also employed by manufacturers to meet stringent regulations regarding NOx, SOx, and carbon dioxide emissions. With the recent shifts in energy trends such as biodiesel fuel and shale gas fuel usage, catalyst demand has grown.
Manufacturers seeking to enhance the value of their feedstocks or refine them by producing value-added chemicals such as methanol or polyolefins have fuelled demand for this product in petrochemicals.
According to Market.us, "The Catalyst Market is projected to reach a valuation of USD 30.91 Billion by 2032 at a CAGR of 3.6%, from USD 21.7 Billion in 2022."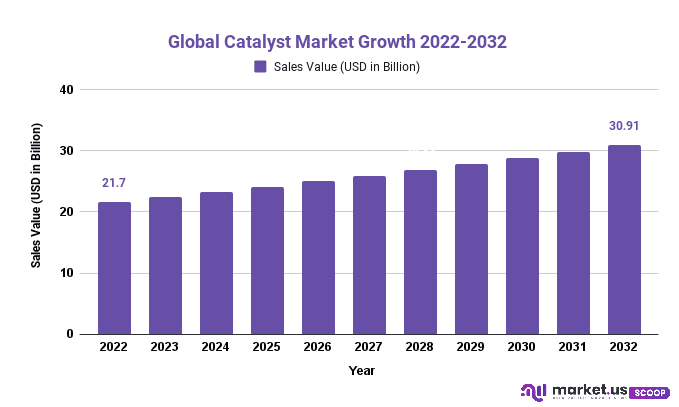 Asia Pacific is expected to account for 33.7% of total value in 2021, driven largely by China's automotive, petrochemical, and polymer industries.
China was home to an abundance of polymer and chemical production companies, making it a prime manufacturing hub for chemical products and petrochemicals due to its growing demand and lower manufacturing costs than countries in the United States or European Union.
Market expansion in Asia Pacific is further strengthened by increasing foreign direct investment (FDI) investment and exciting growth prospects provided by developing nations such as India and Vietnam.
Anurag Sharma, a senior research analyst at Market.us, said, "The catalyst market is driven by rising demand for petroleum-refined products, petrochemicals and chemical synthesis as well as their capacity to reduce energy requirements during production. Furthermore, environmental regulations regarding emissions control are impacting this space too. Furthermore, energy costs are driving this sector as many industries rely on catalysts to reduce their operating expenses."
Due to the unprecedented COVID-19 outbreak, which forced many factories and manufacturing facilities to close down, oil demand has seen a substantial decrease – the first such situation in over a decade. Oil prices have also fallen due to the ongoing price war between Russia, Saudi Arabia and Kazakhstan.
Due to national lockdowns and a suspension in air travel, global fuel demand will decline 15%-10% in Q2, 2020. Many plants have been shuttered while others are running at reduced rates. This could affect market demand in Iran, the U.S., China, India and France – those countries most adversely affected economically.
Due to an increase in applications such as chemical synthesis, polymers and petrochemicals, as well as petroleum refining, catalyst demand is on the rise. Catalysts have numerous uses within these processes – cost-savings, yield improvement, process optimization and energy conservation are just a few benefits these catalysts can provide for manufacturers. 
Environmental catalysts are in high demand as they help manufacturers meet stringent regulations regarding SOx, NOx and carbon dioxide emissions. Due to rising carbon emissions and climate change impacts, governments have been pushing manufacturers towards alternative fuels through increasing government initiatives. 
As a result, catalyst demand will likely rise due to an increasing reliance on biodiesel or shale gas as alternative sources of energy in the near future.
Manufacturers are seeking ways to add value to their feedstock by producing value-added chemicals such as polyolefins or methanol. This has driven up demand for catalysts in chemical and petrochemical applications. Industrial chemical use is often driven by cost reduction and a limited supply of catalytic types that rely on rare metals through metal reclaiming processes. 
Global catalyst demand is expected to increase due to an increasing focus on base metal catalysts that are more affordable and accessible, thus forgoing the use of rare minerals in metal reclaiming processes. 
Furthermore, oil refinery catalyst demand is predicted to surge due to rapid industrialization and urbanization across rural areas worldwide.
The global catalyst market offers immense potential for its players. Unfortunately, factors such as the high complexity of producing catalysts and limited raw material availability are restricting market expansion. Furthermore, technological advances in major applications such as chemical synthesis are having a detrimental effect on this space.
Catalyst Market Major Key Players:
Albemarle Corporation Johnson Matthey

BASF SE

Chevron Phillips Chemical Company LLC

Clariant AG

Dorf Ketal Chemicals (I) Pvt. Ltd.

Dow Chemical Company

Evonik Industries AG

Exxonmobil Corporation

Johnson Matthey

W.R. Grace and Co.
---
---
Media Enquires
If you require any further information about a related market, please get in touch with us. we're happy to help you
+91 7008 614 496
+91 7008 614 496