Pollution Control Now At the Core of Marine Scrubber Systems, Reduces Sulphur Dioxide Emissions, says Market.us
---
---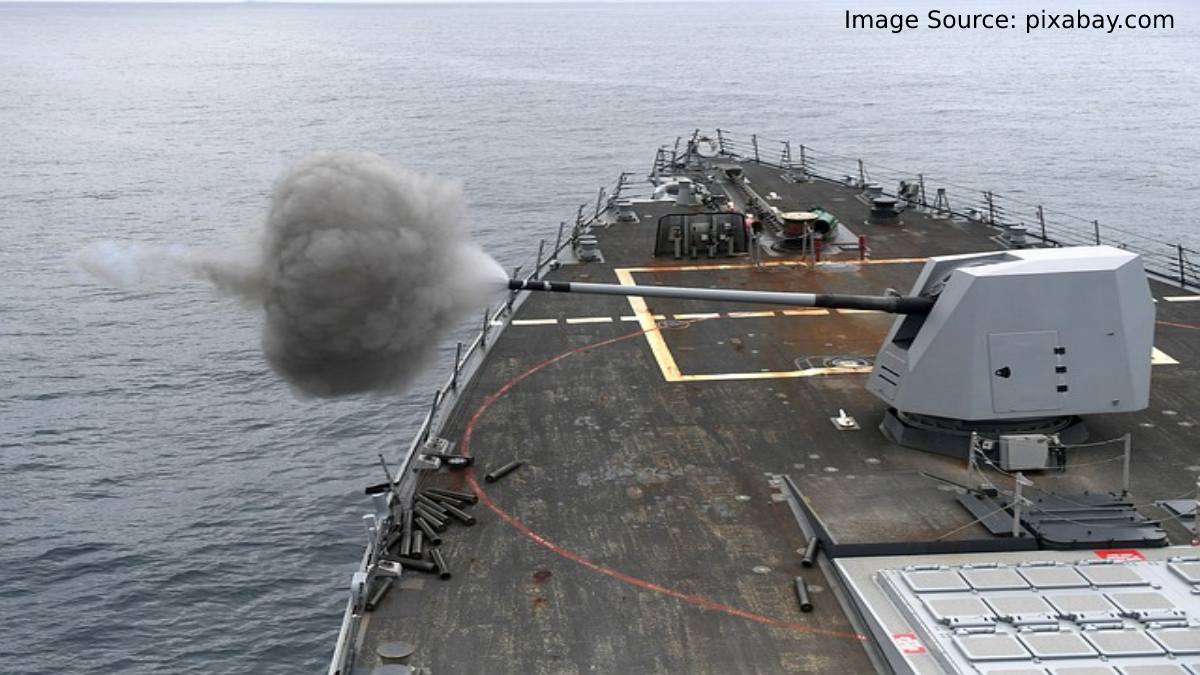 The Marine Scrubber Systems is essential for the removal of hazardous components from exhaust fumes. The primary purpose of Marine Scrubber Systems (also known as exhaust gas cleaners (ECGS) or SOx scrubbers) is to reduce sulphur emissions. 
Marine Scrubber Systems market revenues are being driven by stringent environmental laws that were introduced in the maritime industry to lower sulphur dioxide emissions. The Marine Scrubber Systems was developed to remove exhaust from engines and auxiliary motors onboard and offshore marine vessels. This is to prevent any damage to the environment and human life.
According to Market.us' research, "The Marine Scrubber Systems market is valued at USD 5 Billion in 2022. This figure will increase at a rate of over 10% from 2022 to 2032, according to Market.us. The industry will grow due to the growing demand for low-emission maritime transportation solutions."
The marine scrubber systems market is driven by increased environmental concerns. The quality of the air in many coastal communities around the world is directly affected by maritime transportation. Air pollution is a significant problem, especially when ships emit sulphur dioxide from oil burning. To prevent acid rain and ocean acidification, sulphur oxide emissions can easily be decreased. For propulsion, ships have used fuel oils with up to 3.50% sulphur content. This high level of sulphur oxide emissions is a threat to the environment and human health. Therefore, the demand for Marine scrubber systems is on the rise in the maritime sector.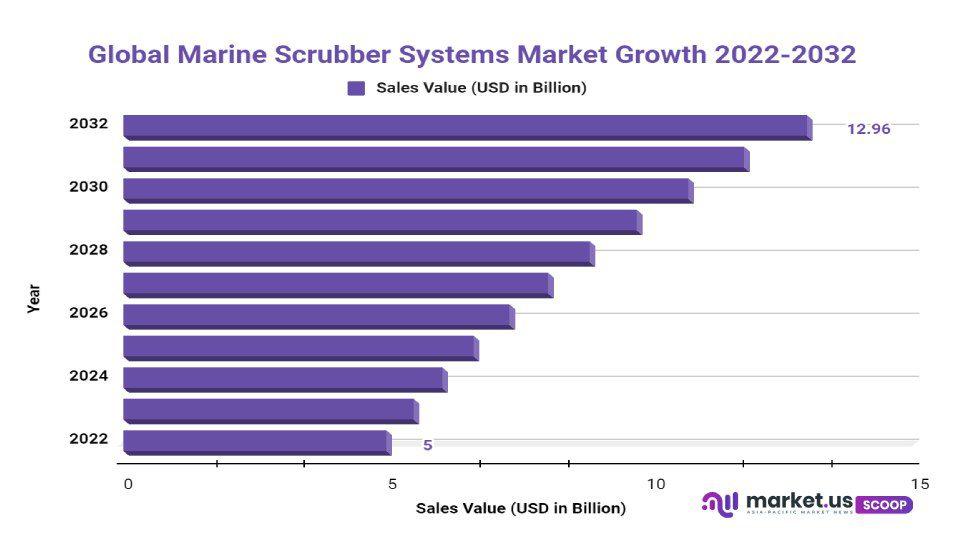 They also stated that the North American Marine scrubber systems market will experience a strong growth rate in 2030. One of the main factors driving regional growth is the increase in commercial activities throughout the United States.
The major impact COVID-19 has had on the marine scrubber systems market. The marine industry has suffered unprecedented damage from the coronavirus epidemic, which has ravaged the global economy and caused turmoil in the financial sector. Unexpected pandemics have halted major industrial operations as well as maritime commerce and trade.
Anurag Sharma, a senior research analyst at Market.us, stated, "The marine scrubber systems market would grow over the forecast period due to rising demand for sustainable ways to reduce sulphur emissions from ships and strict government regulations to combat pollution. The market's growth is expected to be impeded because the cost of revamping a Marine Scrubber System can be more expensive than installing new scrubber systems. Over the forecast period, the market will benefit from the innovation of a system capable of adapting to different alkaline water types."
Click here to check 200+ pages of in-depth market analysis reports on Marine Scrubber Systems Market.
Developed economies all over the globe are implementing stricter policies to monitor the many constituents of the air. This will drive market growth. Companies can take initiatives to implement Marine Scrubber Systems to reduce labour costs and increase product demand. They increase revenue generation by reducing the amount of time and labour needed to clean exhaust systems.
Marine Scrubber Systems can manage flammable and explosive powders with minimal risk. These systems are small and easily retrofitted to existing collection systems. These scrubber systems will be in high demand for a variety of products, including mercury removal, wet scrubbing, and absorber-in–scrubber waste.
The environment has suffered greatly from the effects of pollution, which has been increasing at an alarming rate over the last few years. There is a great demand for ways to reduce pollution. Manufacturers and users are becoming more aware of environmental issues. This has led to a growing demand for systems that can help protect the environment or reduce its effects. These factors will drive the Marine Scrubber Systems market in the future.
---
---
Media Enquires
If you require any further information about a related market, please get in touch with us. we're happy to help you
+91 7008 614 496
+91 7008 614 496