Polyethylene Market Demand Soars Amidst the Rapid Manufacturing Expansion, says Market.us
---
---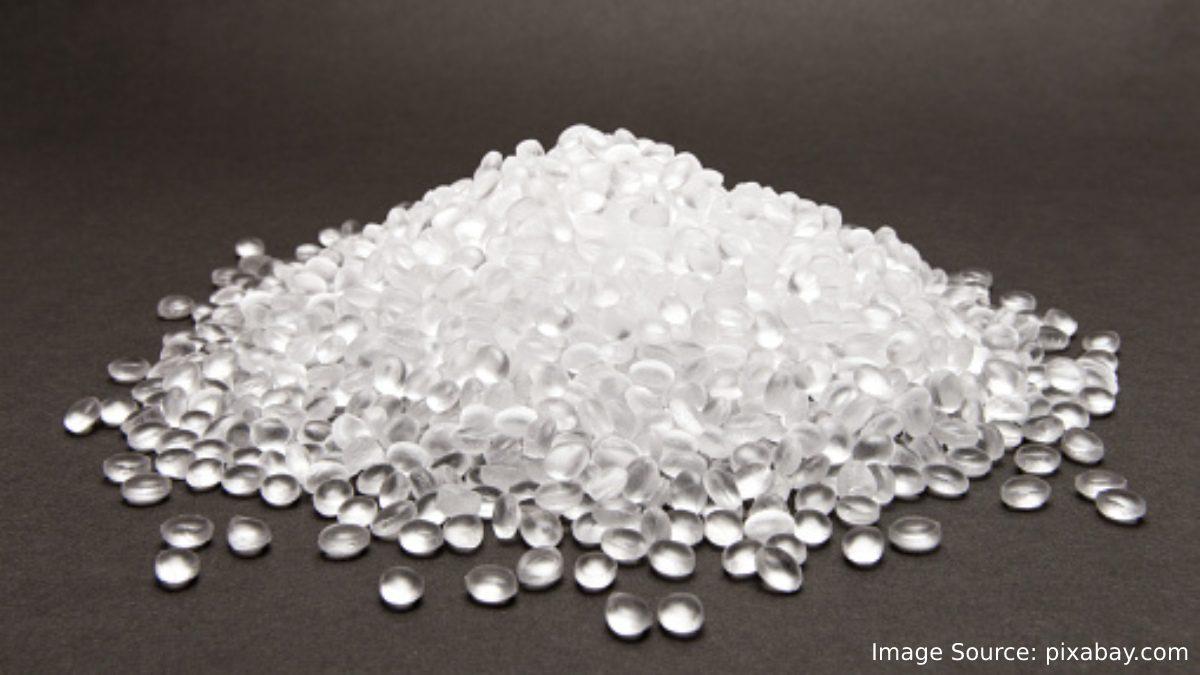 Polyethylene is used extensively in many forms, including food wraps and fuel tanks. Polyethylene is a preferred material in the packaging sector due to its strength and durability. This has led to a rise in demand around the world for polyethylene.
The large use of polyethylene in various industries like packaging, construction, as well as consumer goods is the main driver of the market for this product. Polyethylene is chemical-resistant, strong, and easily accessible at a low price. 
According to Market.us' research, "The Polyethylene Market size is expected to be worth around USD 173.01 billion by 2032 from USD 119.15 billion in 2022, growing at a CAGR of 3.8% during the forecast period 2022 to 2032.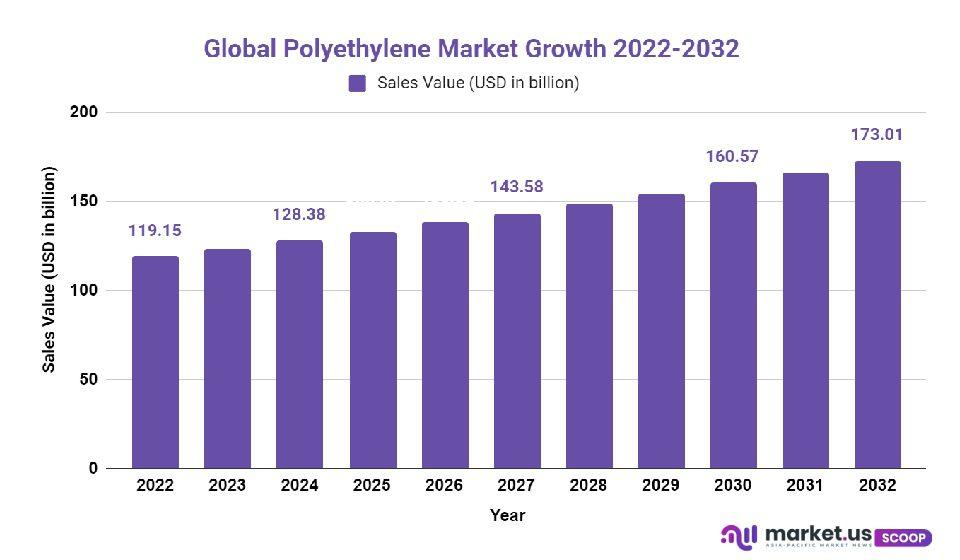 Anurag Sharma, the senior research analyst at market.us, said, "The construction industry is also in high demand for polyethylene. Polyethylene is in high demand for its rigidity and high tensile strength."
High Tensile Strength Drives Demand for High-Density Polyethylene
HDPE (high-density polyethylene) is widely used for its high tensile strength in ropes and fishing nets. North America and Asia were the top producers of high-density polyethylene in 2022. According to Plastic Insight, they accounted for about 36% and 20% of the global production capacity, respectively. This further fueled market growth.
The long chain of high-performance polyethylene (HPPE), is made up of many polyethylene molecules that are arranged in the same way. Van der Waals forces bond the long chain of polyethylene molecules together, providing strength to the backbone and intermolecular interactions. High-performance polyethylene has many benefits, including high resistance to strong organic solvents and acids, as well as high impact strength.
Across all industries, food, consumer goods, electronics, and also in the automotive polyethylene market is increasing. The automotive industry's emphasis on increasing vehicle economy through weight reduction is another driver that has helped to boost growth.
Polyethylene can be very dangerous to the environment. Once it gets into the soil, it releases toxic chemicals that cause the soil to become contaminated. These restrictions hamper the market's growth.
The most polluting waste in the world is polyethylene, which is the most commonly produced. 
Because of polyethylene based plastic bags many animals are getting killed every year. Market players will face major challenges during the forecast period due to government regulations and other initiatives to protect the environment.
The increasing use of polyethylene in fashion apparel, toys, and sports products will provide new growth opportunities for the global market. This is due to its properties such as durability, flexibility, and physical stress resistance.
Due to the rising demand for drippers and nozzles in the irrigation field, the agricultural sector is expected to play a significant role in the growth of the market. A significant role will be played by the increasing production of microtubes, emitting pipes, and other components to help develop the global market on an international scale.
NOVA Chemicals Corporation (Charter Next Generation) announced a significant milestone in the large-scale, commercial use of post-consumer resins (PCRs) for elastic film applications. They have worked together to create a circular economy in which valuable plastic materials can be recycled again and increase the supply of more sustainable packaging products.
In December 2020, a new chemical process was developed at the University of California Berkeley that can transform polyethylene plastic into an adhesive.
Countries like India, Brazil, China, and India are expected to see huge growth in the polyethylene market. These countries will see a rise in demand for polyethylene due to their growing population and the expansion of the manufacturing sector. 
Over the next few years, other regions like North America and Europe will likely see a steady and constant demand for polyethylene. This market will grow further if manufacturers adhere to environmental regulations and acts enforced by governments.
---
---
Media Enquires
If you require any further information about a related market, please get in touch with us. we're happy to help you
+91 7008 614 496
+91 7008 614 496