Product Variety in Lingerie Market Driving Dramatic Revenue Increase in the Fashion Industry, says Market.us
---
---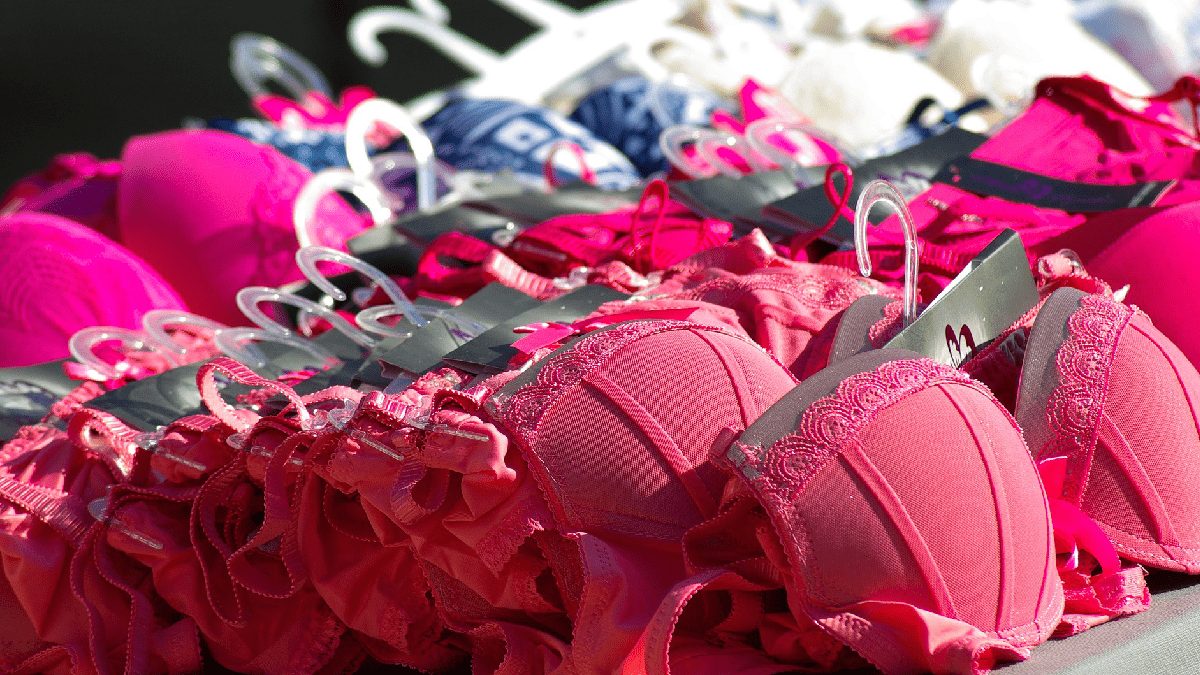 Technology is changing the lingerie industry. Innovative materials and production techniques are changing the way women's intimates are made.
Because it is in direct contact with the skin, intimate apparel is the most important layer of clothing. Comfort issues in intimate apparel include sensorial, thermal, and motion as well as aesthetics. Thermal comfort is crucial because intimate apparel is the inner layer between skin and outerwear.
But digitalization is not the only driver. The major trends that are defining the future of ready-to-wear today are closely tied to lingerie and athleisure.
According to the latest report by Market.us," The Lingerie Market size is expected to be worth around USD 72.9 billion by 2032 from USD 36.7 billion in 2022, growing at a CAGR of 7.10% during the forecast period from 2022 to 2032."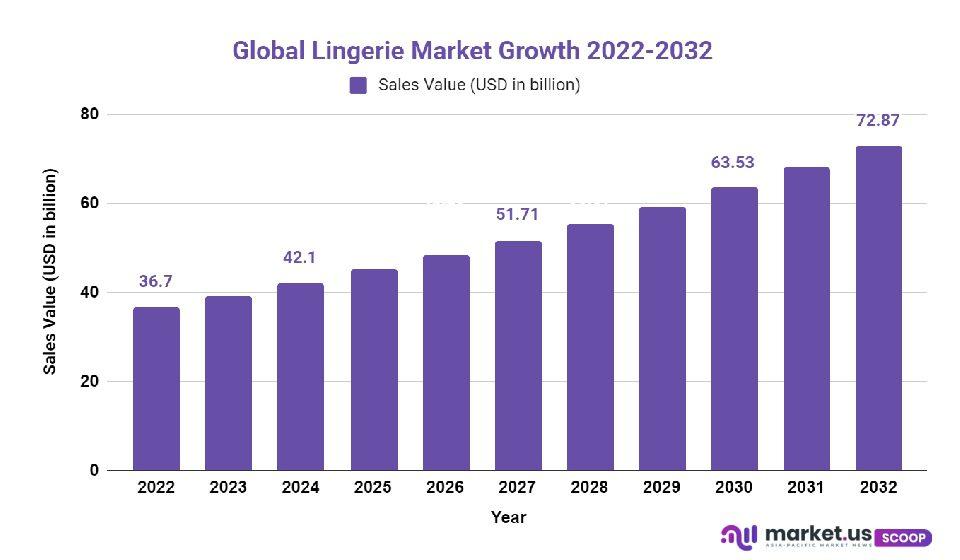 Anurag Sharma, a senior research analyst at Market.us, said," Consumers are increasingly interested in the latest fashion trends, from intimate wear to loungewear, which is one of the key growth factors. Information technology is rapidly developing and globalization is providing market information about the most popular and current products. The latest growth drivers are sustainable product options."
The fast-growing Lingerie Market offers exciting growth opportunities for competitors. A recent report by Market.us highlights some key strategies companies can adopt to benefit from the latest industry trends.
Detailed analysis of the current market trends and forecast, relevant R&D activities, new products launches, market players, market segments and geographies, and product enhancement in the industry, and discussion of regulatory elements that are affecting the future marketplace
Industry growth has been driven by the increased availability of many products in a variety of designs, for various purposes, such as daily wear and sportswear. This is due to the shift in focus between men and women towards lingerie to enhance their natural beauty.
The lingerie industry has seen significant changes in the last few years, as we live in an age of diversity. Companies are adapting to the increasing importance of social media in a buyer's journey and increasing their endorsement and advertising across various distribution channels to attract consumer attention. Brands can increase awareness and trust by having celebrities endorse or promote their products. This is a key factor in the buying decision-making process.
Lingerie is one of the few categories that has seen significant changes over the years. Comfort dressing, which was already popular, saw a surge in popularity thanks to the pandemic. Soft cup silhouettes were also brought into the limelight. 
Popular DTC brands such as Parade and SKIMS have responded to consumer demand for inclusion in sizes and colors. This has forced legacy players to either step up or disappear into the background.
Women are calling for a rethink in their relationships with their bodies, intimacy, and seduction. Brands are being challenged by new representations of femininity. They echo societal changes that encourage self-acceptance, inclusion, and female empowerment.
It is not surprising that comfortability is still a key quality in intimate clothing. However, sustainability is becoming a top priority for consumers. This is expected to make significant strides in lingerie. Sustainable lingerie brands are on a mission to improve your intimates with environmentally-friendly materials and ethical practices.
Comfortability is an important aspect of innerwear. However, it is not the only thing that appeals to consumers. Manufacturers and brands must work together to improve consumer satisfaction and increase business opportunities in the lingerie industry. It is a great time to adopt innovative technologies that offer more sustainable options, as sustainability is becoming a bigger part of international dialogue.
---
---
Media Enquires
If you require any further information about a related market, please get in touch with us. we're happy to help you
+91 7008 614 496
+91 7008 614 496