Production Boom Spurs Acetone Market Surge In Multi-Industry Segments, says Market.us
---
---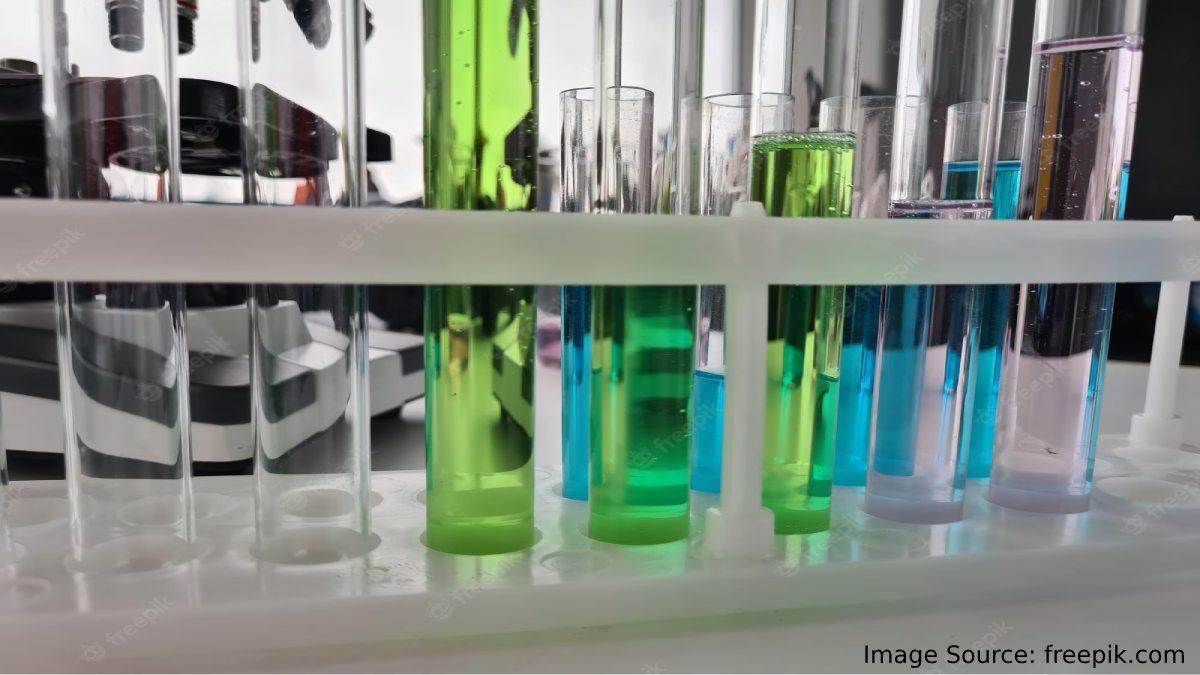 Acetone, a chemical manufactured from petroleum, can also be found in nature. Acetone is a colorless liquid that has a distinctive smell and taste. It is easily vaporized, flammable, and dissolves quickly in water.
Acetone can be used to create plastic, fibers, and drugs, as well as other chemicals. Acetone can also be used to dissolve other substances. It is found naturally in plants, trees, and volcanic gases. It can be found in vehicle exhaust, tobacco smoke, and landfills. Acetone is more commonly produced in industrial processes than it is from natural processes.
According to the latest report by Market.us, "The global acetone market is expected to grow at a CAGR of roughly 3.4% over the next ten years and will reach USD 6.59 Bn in 2032, from USD 4.72 Bn in 2022."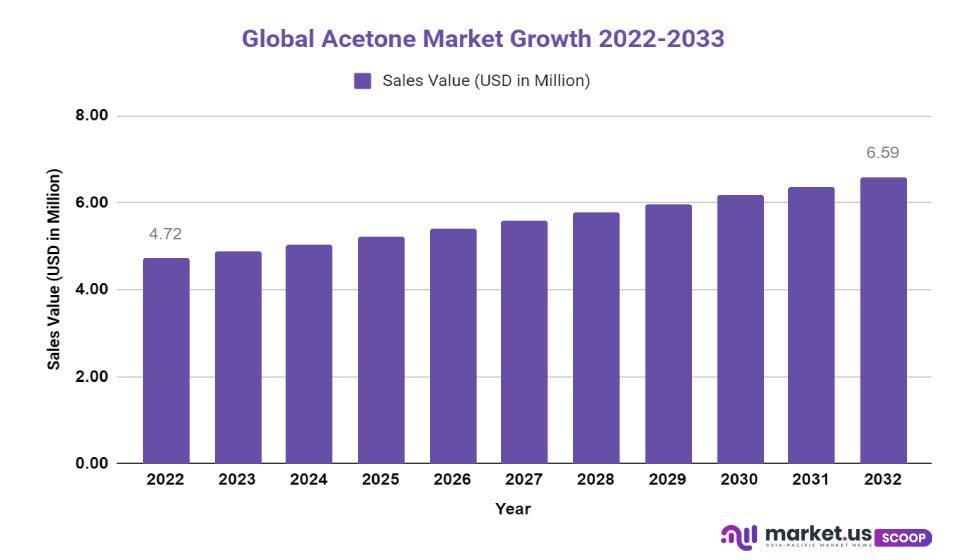 The fast-growing acetone market offers exciting growth opportunities for competitors. A recent report by Market.us highlights some key strategies companies can adopt to benefit from the latest industry trends.
The report highlights the key trends that will shape the acetone market from now on by giving information on the size of this fast-growing market development, drivers, trends, and which regions and segments are most important.
Anurag Sharma, a senior research analyst at Market.us, said," Acetone can also be used in limited quantities in household products such as cosmetics, personal care products, and household cleaning products. Its most common application would be in nail polish remover. It creates many chemical compounds, including rayon, photographic films, and plastics. It is applied extensively in laboratories."
Due to the emergence of acetone as a key ingredient in hand sanitizers, the demand for acetone was high at the start of the Covid-19 pandemic. The short-term decline in sales of cosmetics, personal care, automotive, paints, & coatings industries has hurt the demand for Acetone. The demand for acetone in the paints & coatings sector was affected by the shutdown of construction activities in different countries.
Despite the restraints, acetone is primarily used in industrial processes as a solvent. Acetone will be in high demand due to the increasing production and consumption of pharmaceuticals, personal and cosmetic products, and chemicals in Southeast Asia and other Asian nations.
China is the Asia-Pacific's largest consumer of Acetone. Demand for many end users, such as construction and solvents, has risen. In the next few years, the acetone market growth is expected to be boosted by various paints and coatings industries' expansions.
For Instance, PPG Industries Inc. spent USD 13 million on expanding its paints and coatings unit in China in May 2021. This includes eight new powder coatings production lines and an expanded technology center. The expansion will allow more than 8,000 tons of additional capacity each year.
Market growth is expected to be driven by the increasing demand for chemicals from different end-use industries and petrochemicals. Cosmetics and personal care companies are switching to eco-friendly products due to shifting consumer preferences toward a healthier lifestyle. 
Manufacturers have created a variety of pathways and processes to ensure that they practice sustainable and green chemistry. Renewable Acetone is one example of a product made from renewable materials that is 100% natural. It can also reduce the use of corrosive and toxic chemicals that could harm the environment.
---
---
Media Enquires
If you require any further information about a related market, please get in touch with us. we're happy to help you
+91 7008 614 496
+91 7008 614 496