Professional Culinary World Demands Specialty Ingredients, Leading to Rise in Gourmet Salt Market, says Market.us
---
---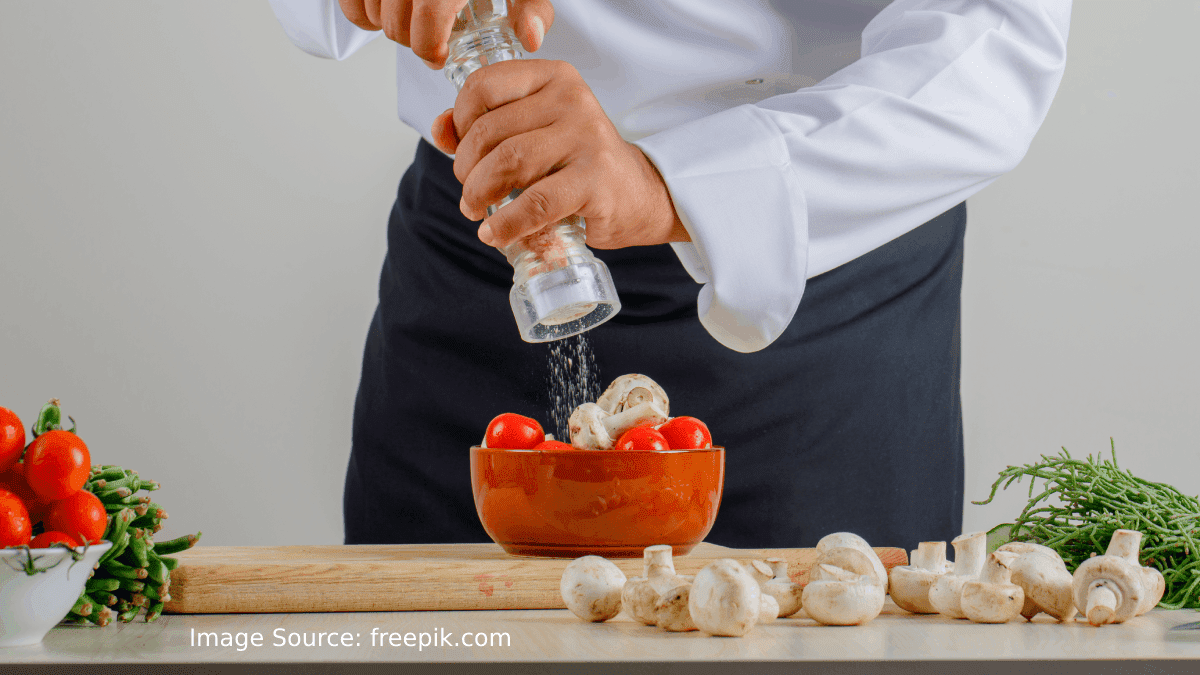 Gourmet salt is made from seawater currents by either open-air solar radiation or quick vacuum evaporation. These unrefined high-quality salts can be used in upscale culinary applications. They come in different textures, such as superfine or coarse. They can be used to enhance everyday flavor's texture, appeal, taste, and flavor.
Gourmet salt is gaining popularity with professional chefs, accelerating its growth. The Market is expected to grow due to increasing awareness about the advantages of conventional salts, their use in meat and seafood processing, and the high-profit margins that gourmet salt vendors can make.
According to Market.us research," The Gourmet Salt Market is projected to Grow US$ 3.17 billion by 2032, growing at a CAGR of 6.1% in the forecast period of 2022-2032."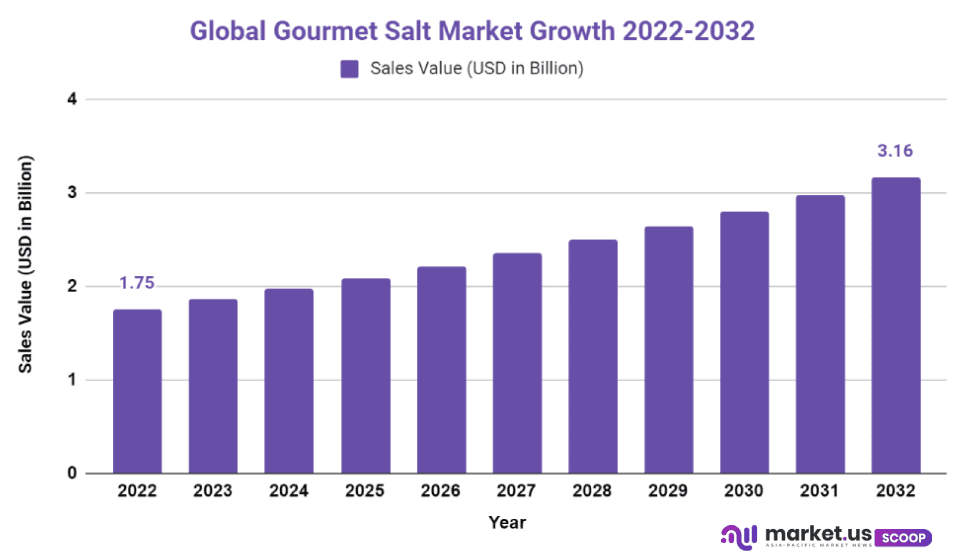 Anurag Sharma, a senior research analyst at Market.us, said, "Gourmet salts are becoming increasingly popular due to their natural health benefits and experimental, unorthodox taste appeal. Gourmet salts are rich in minerals and are absorbed into the body as salts. Manufacturers are now attempting to obtain different types of gourmet salts from different regions, including Himalayan salt and Maldon salt. Globally, gourmet salts will be more popular due to rising consumer demand for gourmet salts in food and snacks."
Gourmet salt is a high-quality salt that is different from regular table salt in terms of size, texture, flake, flavor, color, and flavor. These salts are unique and delicious and can be used to enhance or improve any dish or drink. Because of globalization, gourmet salt has been able to reach other countries and is being adopted by consumers. They are heavily influenced by western culture. A key ingredient in the hotel industry. Each type has its unique functionality and adds a distinct taste and texture to food.
The COVID-19 pandemic has prompted a significant increase in demand for nutritionally rich food ingredients and other supplements. COVID-19 had a significant effect on hypertension and other cardiovascular diseases. Because of its lower sodium content, saw increased demand.
The expansion of the gourmet salt market will depend on several factors, such as food preservation, common culinary taste enhancers, or the existence of nutritional values. This salt is naturally produced in the ground. It comes in many colors, including pink, red, and white. Gourmet salt is more mineral- and iron-rich than regular salt and is used in culinary arts to enhance recipes.
The Global Gourmet Salt Market has significant growth potential, with consumers increasingly requesting organic and non-sodium food products. Foodies are increasingly interested in new cuisines and exploring food. Frequent visitors and increased media use have sparked global interest in different cultures and regional and ethnic cuisines. The last ten years have seen a significant shift in food trends around the globe, which has given the food service industry a lot of freedom to try new gourmet dishes.
Gourmet salts differ from regular salts. Each type of gourmet salt provides a unique taste and flavor that enhances the dish. This makes it more popular among consumers. Salts are becoming more popular in luxury hotels. Professional chefs love to create new dishes with gourmet salts. Because of their ease of use and cost-effective manufacturing, gourmet salts offer high-profit margins for retailers.
The European region is the largest market for gourmet salt. The region's consumers are switching from regular table salt because gourmet salts, such as Himalayan salt, have less sodium than normal table salt. According to European Cardiovascular Disease Statistics Statistics, around 45% of deaths in the region are due to cardiovascular disease.
Consumers are becoming more aware of their health and are increasingly turning to gourmet salts in daily living as they help reduce the risk of developing heart disease. The region will see significant growth in sales and contribute significant market share due to its growing popularity in gourmet cuisine and fine dining.
---
---
Media Enquires
If you require any further information about a related market, please get in touch with us. we're happy to help you
+91 7008 614 496
+91 7008 614 496