Pushing Awareness Regarding Benefits of Fungicides Spurs Industry Growth, says Market.us
---
---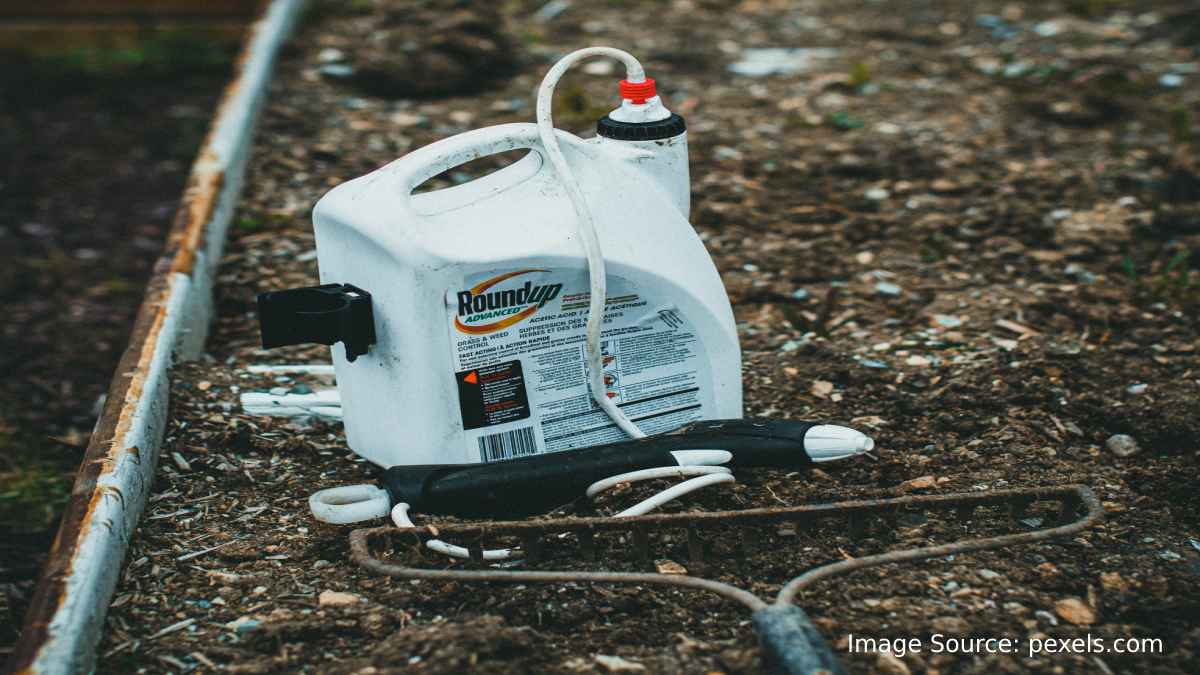 A fungicide is a substance that can be widely used to kill fungi, fungal infections, and fungal spores. These pesticides are specifically designed to control and prevent the growth of fungi and other spore diseases. They protect crops and help to preserve their quality and yield. They are used in agriculture, horticulture, and floriculture.
According to the latest report by Market.us, "The Global Fungicides Market is expected to grow at a CAGR of roughly 4.6% over the next ten years and will reach USD 30.73 Bn in 2032, from USD 19.6 Bn in 2022″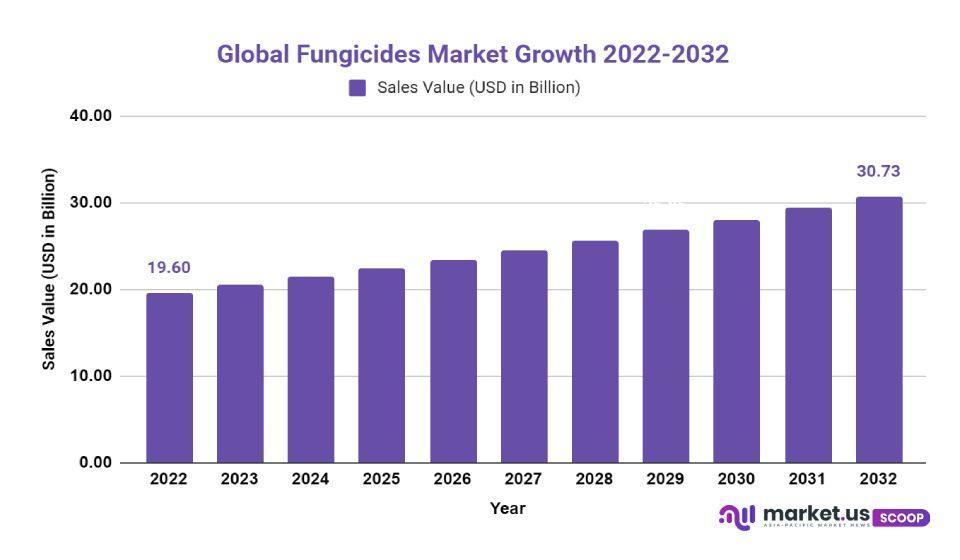 The fast-growing Fungicides Market offers exciting growth opportunities for competitors. A recent report by Market.us highlights some key strategies companies can adopt to gain profit from the latest industry trends.
The Fungicides Market report provides an in-depth market overview, analysis, forecasts, market segments, market size, market players, and geographies. The market's leading competitors' revenues, profiles, and market shares are also mentioned. 
Gaurav Yadav, a senior research analyst at Market.us, said, "The fungicides market is expected to grow over the forecast period due to innovations in farming techniques, shrinkage of arable land, innovation, and the launch of newer products. The market growth could be slowed by technological advances in seeds and genetically modified crops."
Fungicides are one the most widely used pesticides. They kill fungi and their spores and control blights and rusts. It is crucial to understand the root cause of any disease before fungicides can prevent crop losses. 
The substance can't control crop losses due to insects or other abiotic factors. Consequently, the farming committee is constantly updated by agricultural communities about the precise use of pest management chemicals.
The overall industry, however, has a much wider application range for multiple crop types such as fruits, vegetables, cereals, grains, oilseeds, and pulses. Together with other agricultural communities and governments, they are constantly working to increase awareness about the importance and benefits of using fungicides.
Fungicides can be effective in controlling all types of fungi-caused diseases. Fungicides cannot control diseases that are caused by other organisms or conditions caused by other variables, such as abiotic factors or insect damage. 
Determining the root cause of symptoms is important before you apply fungicides to plants. Fungicides can be used as dust, granules, or gas. They can be used on seeds, bulbs, transplant roots as well as other organs such as propagative organs, soil, leaves, and both the aboveground parts of plants.
Asia Pacific accounted for 38.2% of the total revenue in 2019 and will see the most rapid growth during the forecast period. Asia Pacific is an agricultural economy. Countries such as Indonesia and South Korea, Thailand, South Korea, Japan, and South Korea heavily depend on crop yields yearly. 
High demand exists for crop care chemicals, including fungicides and pesticides. These countries' governments and their agricultural communities are trying to encourage modern farming. 
This is where farmers and their committees are informed about the use of different chemicals, crop types, soil conditions, and the periodic application of pesticides. This will have a greater impact on crop output and require less investment.
The North American fungicides market is expected to grow due to R&D, product approvals by the U.S. EPA, increased demand for high-quality food products, and innovation of newer fungicides.
The North American region is home to countries like Canada and the U.S. that use both natural and synthetic crop protection solutions to increase crop yields. Major crop protection companies are constantly innovating new products and active ingredients and launching them on the market to meet changing customer needs. 
Syngenta, for example, launched a new product called "VAYANTIS(r)," which is suitable for soybean and corn seeds in 2021.
The European fungicides market held a large share of the global market. This is due to improved farming techniques and a greater focus on high-quality products with higher yields. There was also high adoption of newer products.
---
---
Media Enquires
If you require any further information about a related market, please get in touch with us. we're happy to help you
+91 7008 614 496
+91 7008 614 496