Rapid Advancement of Forklifts To Be The Future of Material Handling, says Market.us
---
---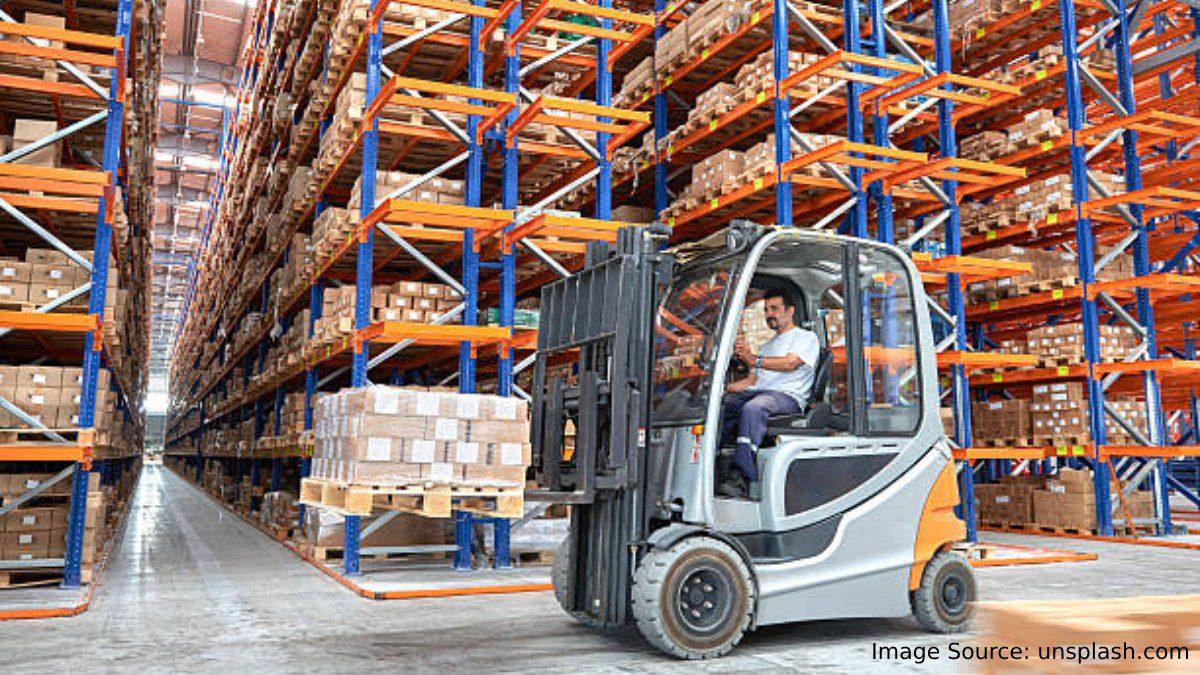 The electric forklift operates on batteries, offering many advantages such as low maintenance requirements, reduced vibration levels and lighter weight. This enables employees to be more productive while out in the field. Original Equipment Manufacturers (OEMs) like Godrej & Boyce and Toyota Material Handling are developing products tailored towards warehouse and dockyard operations.
According to market.us, "The Forklift Market is expected to index a valuation of USD 201.63 million from a value of USD 53.6 million registered in 2021. Over the course of this forecast timeline, the global forklift market is slated to index a CAGR of 12.8%."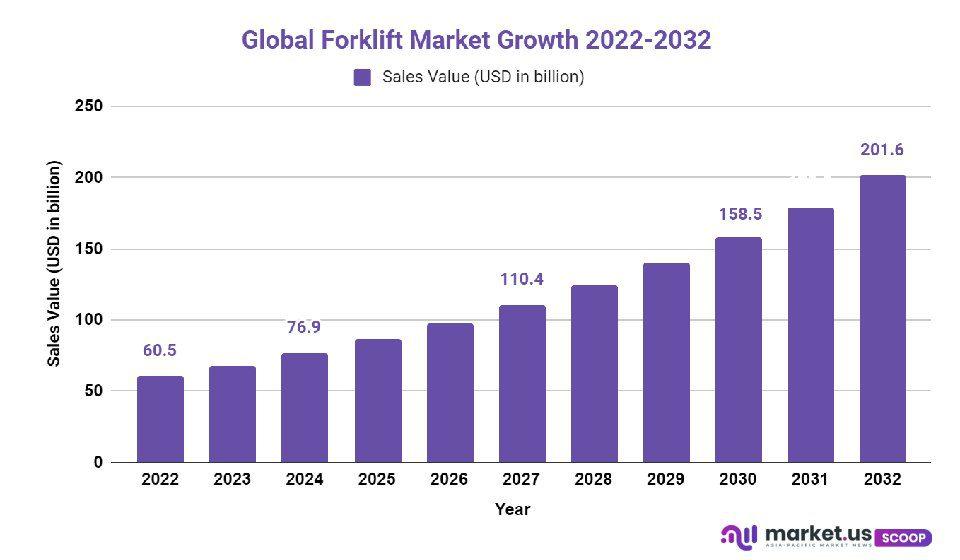 Anurag Sharma, senior research analyst at market.us said that, "The forklift market is driven by several factors, including an increase in material handling solutions, growth through various online platforms and expansion in construction and auto industries. One notable trend among forklift trucks is the shift towards electric models due to their lower emissions levels, higher energy efficiency levels and lower operating costs compared to their fossil fuel-powered counterparts."
Market growth is being spurred on by the rapidly expanding construction industry and rapid industrialization. Forklift trucks are cost-effective, user friendly, and powerful tools used for various industrial tasks like handling heavy construction materials like wood, steel, and mortar.
The main drivers of market growth are the expansion of e-commerce and an increasing focus on improving safety for workers in logistics companies. E-commerce giants have made substantial investments into new distribution centers and warehouses in developing countries, which has greatly fueled this sector's development.
 Forklifts are also used in warehouses to increase safety and speed up deliveries to customers – leading to an uptick in demand. Furthermore, global urbanization and construction activity will further fuel demand for forklift trucks in coming years, further propelling this industry's expansion.
The growth of the forklift industry may be hindered by high initial investments and ongoing maintenance expenses.
Forklift fleets require a substantial initial investment and ongoing expenses. Truck costs vary based on capacity, fuel type and tires – factors which can have an adverse effect on market demand for certain items.
 An electric forklift is 50% more costly than its internal combustion engine-powered counterpart, making it difficult for OEMs or Small Equipment Manufacturers (SEMs) to purchase energy-saving systems. Furthermore, this fleet necessitates industries to invest in cutting-edge hardware, software and technologies which leads to higher operating expenses than vehicle's unit cost of sale.
Forklift trucks can be constructed out of various raw materials, such as stainless steel, hardened cast iron and aluminium. Unfortunately, inflation and non-availability have driven up prices for these raw materials, resulting in higher equipment production costs – which has become the primary limiting factor in this market. Furthermore, poor transport infrastructure in developing and underdeveloped countries further restricts growth prospects in this space.
The North American market for forklift trucks has seen a major growth spurt due to the increasing demand for high-performance models. On average, forklift trucks last 10-12 years, necessitating constant replacement of older units – this driving factor in the North American market. 
Many companies in developed countries are replacing their older forklift trucks with more powerful and energy-saving models to keep up with the growing demand for faster forklifts. 
The North American Forklift Trucks Market is expected to witness an uptick in demand due to the growing adoption of fuel-efficient cars. Manufacturers are refining engines and hydraulic systems to enhance vehicle efficiency, using advanced technologies such as hybrids and clean diesel engines for efficient performance.
---
---
Media Enquires
If you require any further information about a related market, please get in touch with us. we're happy to help you
+91 7008 614 496
+91 7008 614 496