Rapid Growth of Construction Industry Spurs Innovation in Dump Trucks, says Market.us
---
---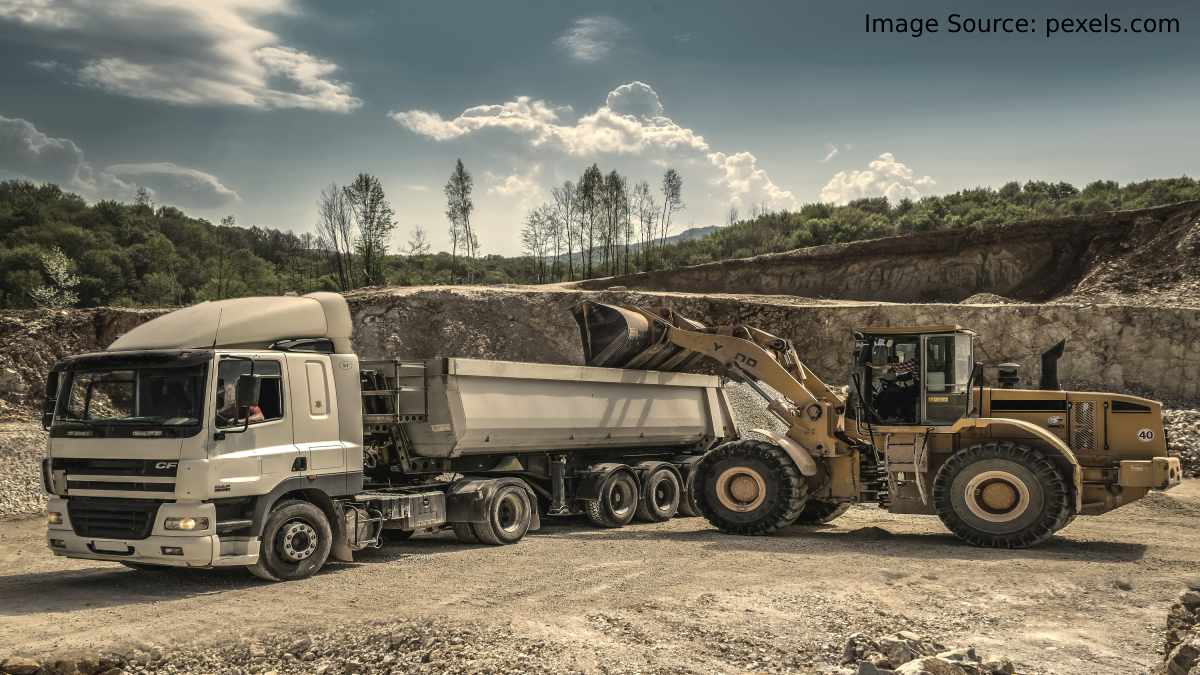 A dump truck is also known as a dump truck, dumper trailer, or dump lorry. It can transport dirt, gravel, and demolition waste, as well as coal. The typical dump truck has an open-box bed that is hinged at its rear and equipped to lift the front. This allows the material in the bed at delivery to be placed on the ground behind it.
Due to their high use in transporting wastes and extracted materials from one place to another, the dump truck market is in high demand. For operations in open-cast mines and rough terrains, manufacturers have created specialized mining trucks. 
To reduce carbon emissions, mining companies are now focusing on low-emission and low-fuel-consuming machines. These initiatives, along with the need to recycle hazardous wastes, are driving dump truck demand. The market is seeing a lot of growth in the construction industry.
According to research by Market.us, "The market for Dump Truck in the world was USD 16.05 billion in 2022. It is expected to reach USD 31.57 billion by 2032. This projection represents a 7% increase in CAGR over the 2022-2032 period."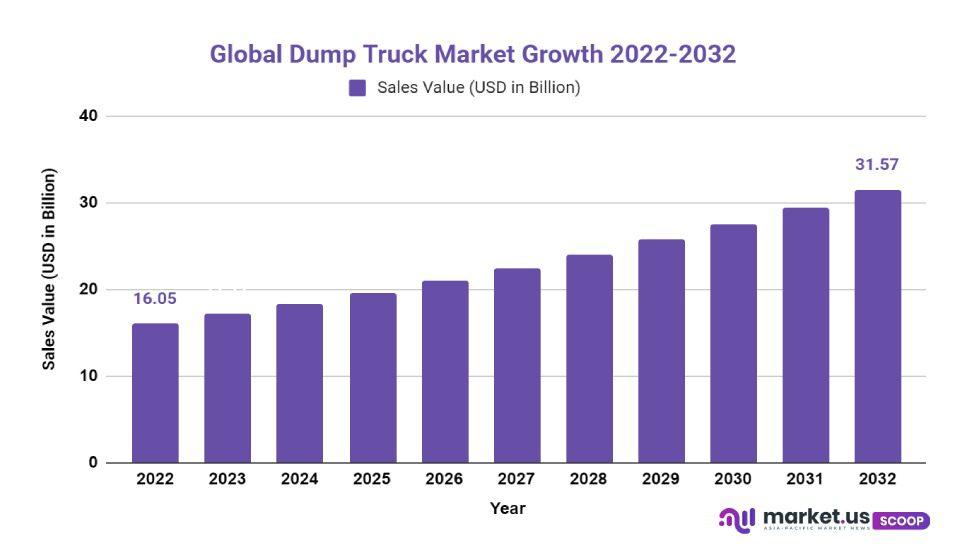 Gaurav Yadav, a senior research analyst at Market.us, said, "Market growth is being accelerated by the rapid digitization of vehicles. The market is thriving because of the need to improve productivity, profitability, and operational efficiency. Further, the market is driven by an increase in government funding for the technological innovation of these trucks and significant infrastructure."
These trucks are powerful, easy to use, affordable, and simple to maintain. Because of their unique features, they are often used in many industrial tasks.
The increase in the number of infrastructure-related developments further influences the market. The rise in infrastructure-related projects escalating private participation in infrastructure (PPI) to invest more generate more demand for dump truck. 
The market expansion is supported by the increasing demand for minerals, and natural resources. The dump truck market is also being impacted by rapid urbanization, lifestyle changes, increased investments, and increased consumer spending.
Dump trucks were developed to meet the growing mining activity and increase demand for minerals. To reduce the negative effects of drilling and mining, manufacturers use energy-efficient vehicles. Manufacturers have developed a way to reduce the carbon footprint of diesel engines because of strict emission regulations.
Dump trucks are needed to transport minerals and other natural resources. Dump trucks are used to transport minerals and other natural resources. Dump truck demand is the only factor that drives the market for dump trucks.
The dump truck market has grown because of continuous infrastructure development. The material transfer is a requirement of infrastructure and construction. This has led to a rise in demand for dump trucks.
Market growth will be impeded by high maintenance costs and strict regulations for heavy vehicles. The dump truck market will be challenged by safety issues associated with construction and mining activities. These can be limiting factors.
Technological advancement is a popular trend in the dump truck market. Companies in the dump truck industry are working to develop electric dump trucks with AC control. This will increase efficiency and productivity, as well as reduce the ownership cost and the environmental impact.
There is a growing demand for mining trucks and dump trucks that emit less carbon dioxide. An electric mining truck is more efficient than a diesel engine at high elevations and can be started in colder climates with less power loss. 
Alternative fuel vehicles (AFV), which offer substantial energy sustainability and transportation, are a promising solution to the problem.
---
---
Media Enquires
If you require any further information about a related market, please get in touch with us. we're happy to help you
+91 7008 614 496
+91 7008 614 496