Rapid Urban Expansion Presents Innovative Digital Opportunities for Electronic Alarm Clock Industry, says Market.us
---
---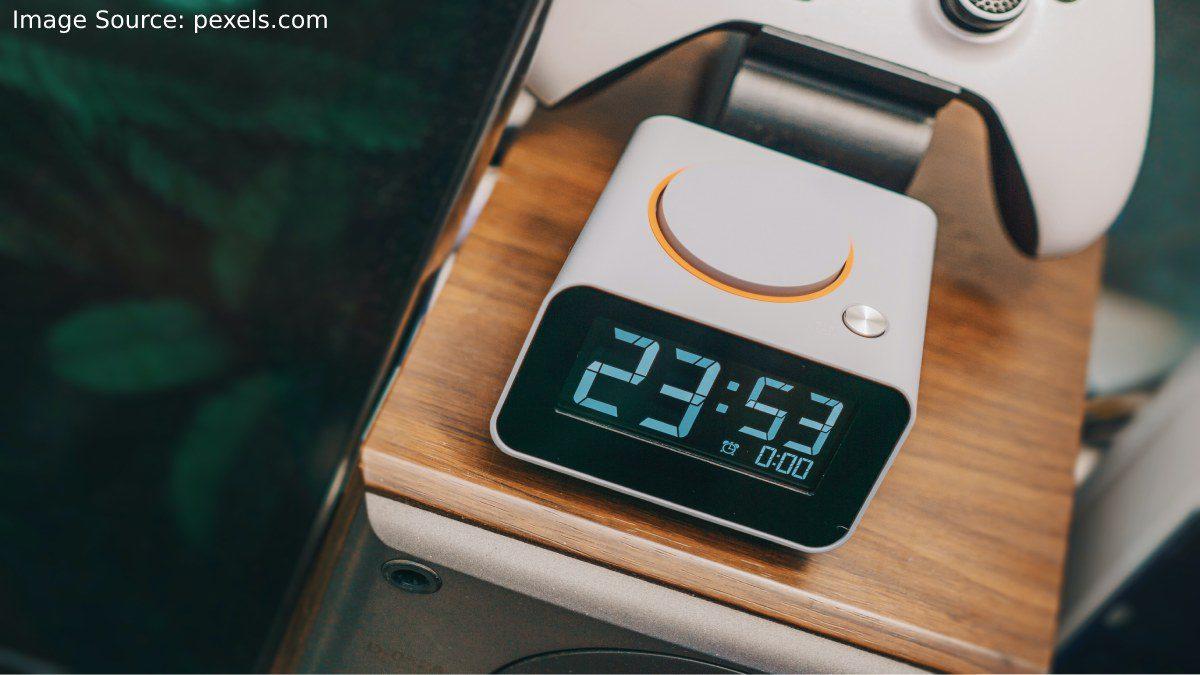 Alarm clocks are an ancient invention. Levi Hutchins, who invented the first alarm clock in 1787, was the inventor. The mechanical alarm clock circuit consists of springs, belts, and a bell or hammer. Traditional alarm clocks use a bell, while modern smartwatches and alarm watches use the Internet of Things (IoT).
Alarm clocks come in wide varieties today, including the pet twin bell, stylish smartwatches, and smart wearable smartwatches. They also include flying alarm clocks and wake-up light alarms. Many household segments have adopted alarm clocks. Global acceptance of alarm clocks is expected to fuel the growth of this market.
According to the latest report by Market.us, "The global Electronic Alarm Clock Market value was USD 196.2 million in 2023. It is expected to grow by 6.9% CAGR to USD 408.75 million by 2033."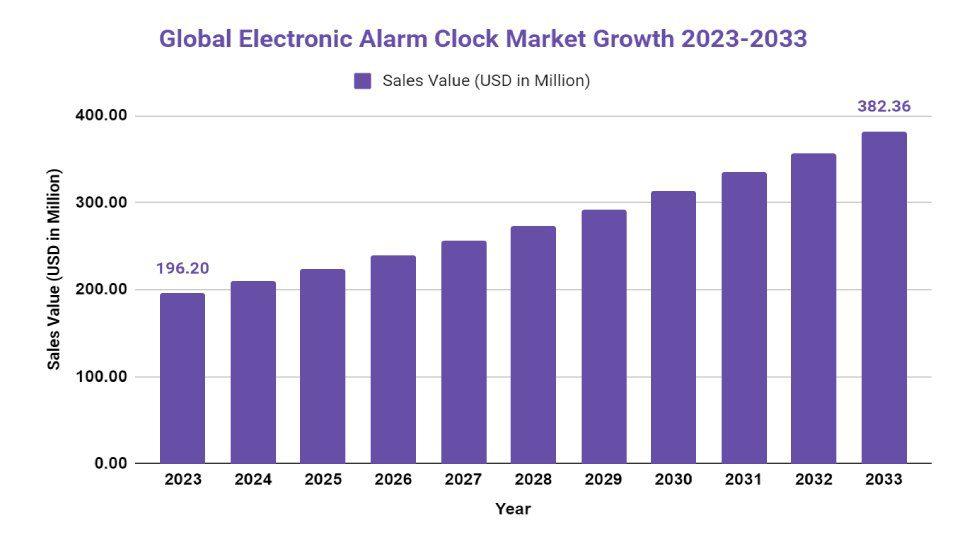 Gaurav Yadav, a senior research analyst at Market.us, said, "The global market for electronic alarm clocks is set to grow due to rising urbanization. The market will have many opportunities due to rapid digitalization and technological advances, which have fueled consumer electronics spending. A continuous internet connection is required for advanced smartwatch models and improved functionality. It is possible due to increased disposable income, which leads to increased power consumption. Electronic alarm clocks will be in demand because of the increasing number of busy people. This trend of urbanization expansion will create a market opportunity during the forecast period."
All things like hypermarkets, supermarkets, and brand stores were closed during the lockdown. It caused massive disruption to the distribution channel. Since the spread of the coronavirus, consumers have been avoiding in-store purchases, and e-commerce has played an essential role in improving supply chains. 
Since COVID-19 spread far from home, consumers have stopped buying in-store products, and e-commerce has significantly improved supply chains and distribution channels. Market recovery is helped by selling smartwatches and other electronic devices.
Standard alarm clocks emit a loud sound and give off a sudden jerk. Wake-up light alarms increase the room's brightness like a natural sunrise, producing a pleasant noise to get you up. The latest innovations in alarm clocks are attracting premium customers who love them and find them fashionable. A significant driver of alarm clock sales is the growing use of wake-up lights to set alarms.
Wearable smart alarm watches that use the Internet of Things (IoT technology) have loaded features like setting reminders and providing weather reports. Standard chargers are used to recharge these smart wearable alarm watches. These smart wearable alarm watches can be used in everyday life and are very user-friendly. These primary factors prevent the global electronic alarm clock market from growing.
North America is home to the largest share of the global electronic alarm clock industry. The market is expected to grow as there has been an increase in alarm clock usage by the working class. The potential for maximum sales is expected to be driven by technological advancements and digitalization in the developing world. 
Regional market leaders will dominate the market share. The company's numerous manufacturing facilities worldwide will help increase market share. North American countries will gain the largest market share. These countries have a high demand for products and use the internet to reach consumers.
---
---
Media Enquires
If you require any further information about a related market, please get in touch with us. we're happy to help you
+91 7008 614 496
+91 7008 614 496