Research Initiatives Opens up New Lucrative Horizons for the Liquid Biopsy Market, says Market.us
---
---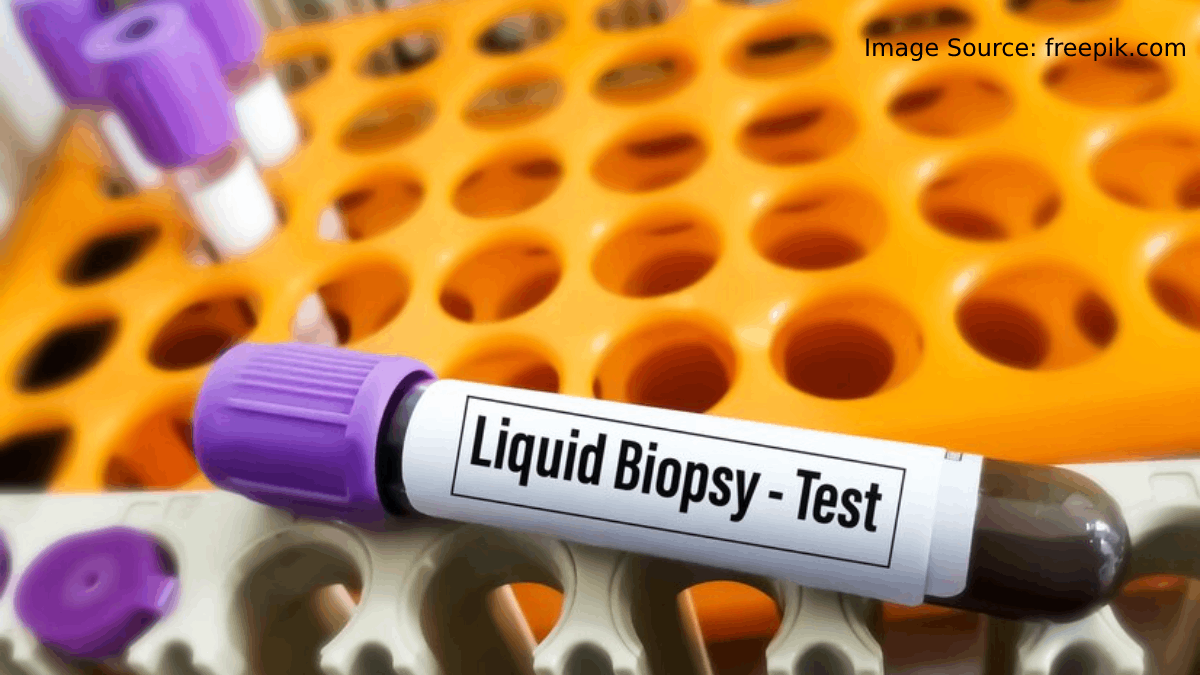 A liquid biopsy can be used as an alternative to conventional screening and surgical biopsies. This technology helps in the early detection of cancer cells. It also helps to prevent the disease from reaching a stage that could negatively impact the patient's survival.
The liquid biopsies are blood-based and extremely sensitive. They can also lower the risk of COVID-19 transmission, which is expected to be a major driver for global market expansion.
According to the latest report by Market.us," The Liquid Biopsy Market size is expected to be worth around USD 28,308 million by 2032 from USD 7,979.00 million in 2021, growing at a CAGR of 13.50% during the forecast period from 2022 to 2032."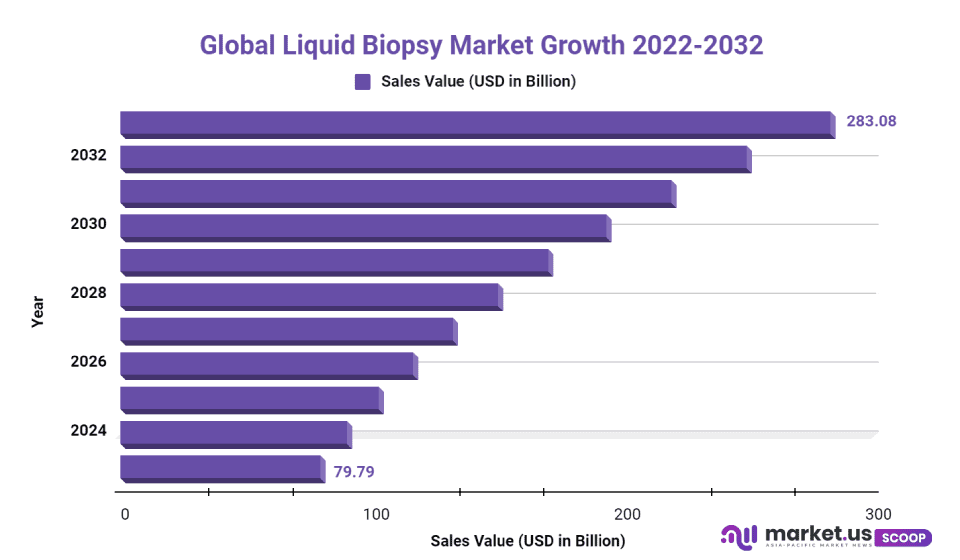 The fast-growing Liquid Biopsy Market offers exciting growth opportunities for competitors. A recent report by Market.us highlights some key strategies companies can adopt to benefit from the latest industry trends.
The report highlights the key trends that will shape the Liquid Biopsy Market going forward by giving information on the size of this fast-growing market development, drivers, trends, and which regions and segments are most important.
Gaurav Yadav, a senior research analyst at Market.us, said, " Increasing government funding and initiatives are expected to drive market growth. Both the private and public sectors drive the expansion and growth in the healthcare sector, especially in developing countries. This will create lucrative opportunities for market growth. Research activities will bring a high return on investment to the market."
Many types of liquid biopsy tests can be performed, depending on the biomarker being tested and the condition being studied. Commonly, three biomarkers are tested for circulating cancer cells (CTCs), cell-free and circulating DNA (cfDNA), as well as extracellular vesicles.
The information gleaned from the blood of trace amounts of tumor fragments can give accurate information about the disease as well as insight into the most likely treatments. It is now possible to perform a blood test without the need for painful and tedious tissue removal.
Liquid biopsy, which is a revolutionary non-invasive method of diagnosing and treating cancer, has been a major innovation in precision medicine.
Liquid biopsy technology can potentially improve the treatment of people already diagnosed with cancer. Researchers are also exploring the possibility of using ctDNA to detect early and screen for it.
In the future, artificial intelligence will play a significant role in disease diagnosis. Advanced analytics platforms can already be used to interpret weak signals from tests and assays. Machine learning could be used to find direct and less obvious correlations between genetic mutations, protein defects, and disease incidence.
Canada is following the US lead in liquid biopsy testing, as only FDA-approved tests can be used in Canada. The industry is dominated by biotechnology companies, which will increase market growth over the forecast period. This country is expected to benefit from government investments and subsidies for liquid biopsy test development.
Cornell University researchers have developed a liquid biopsy test that will detect and measure the damage caused by COVID-19 to cells, tissues, and organs. The test will determine the severity of the condition and the project results. It can reveal involvement in different organs. This will stimulate market growth and increase R&D funding.
The market could be more cohesive due to the presence of many local companies. These market players want to increase their market share through strategies such as partnerships, investments, acquisitions, mergers, and acquisitions. Companies also spend money on developing better products. They also focus on maintaining competitive pricing.
---
---
Media Enquires
If you require any further information about a related market, please get in touch with us. we're happy to help you
+91 7008 614 496
+91 7008 614 496