Revealing the Potential of the Copper Market By Exploring its Unique Benefits, via Market.us
---
---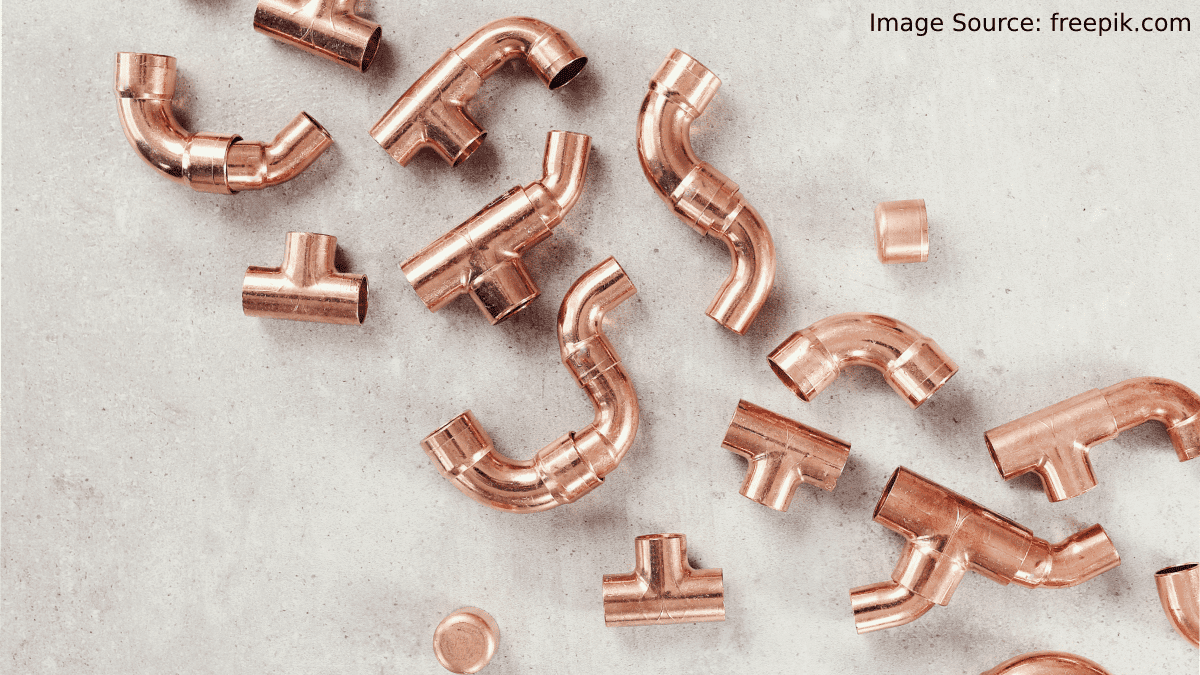 Copper is the oldest known metal and was an important part of the development of civilization. Copper is now the third most consumed metal in the world. It is found in most electrical equipment, such as motors and wiring. Copper conducts heat and electricity well, so it can be used to make wires. It is also used in construction (roofing, plumbing, and machinery such as heat exchangers).
According to the latest report by Market.us," The Global Copper Market is expected to grow at a CAGR of roughly 6.7% over the next ten years and will reach USD 11,965.78 Mn in 2032, from USD 6,256 Mn in 2022."
The report highlights the key trends shaping the Global Copper Market in the upcoming years. This report provides qualitative and quantitative analysis in terms of market dynamics, competition scenarios, opportunity analysis, recent developments, market growth, etc., for the forecast year up to 2032.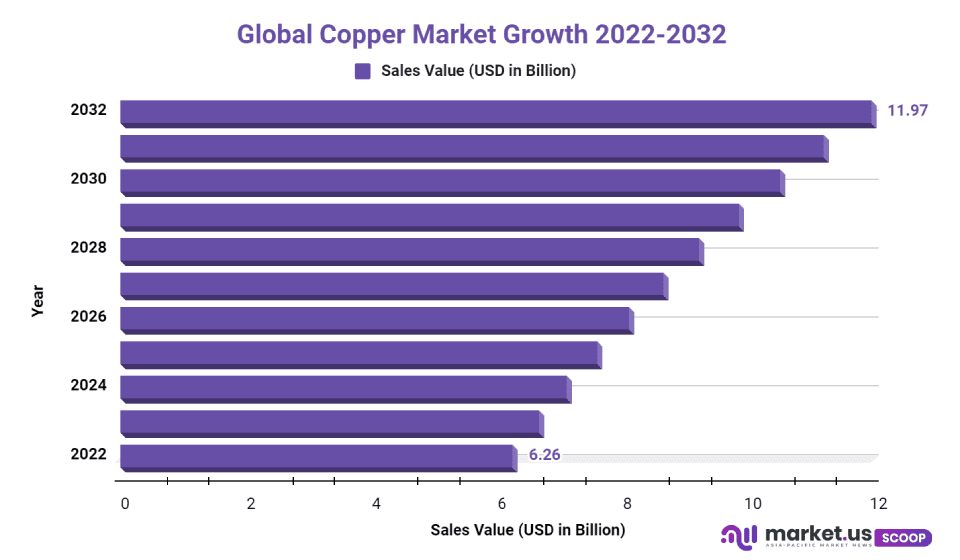 Gaurav Yadav, a senior research analyst at Market.us, said," Copper has been a key industrial metal because of its unique properties of high ductility and malleability, thermal conductivity, electrical conductivity, and corrosion resistance. The single largest market is building construction, followed by electronics, electronic products, transport, industrial machinery, consumer, and general products."
India will be the fastest-growing country for copper in 2022. This is due to the presence of major electronic product producers in the region. The slowing global economy is causing a trend in softening demand elsewhere. This contrasts with the top consumer China.
India's refined consumption soared 45% between 2021 and 435,466 tons in January-August, surpassing the 4% global growth rate and the 5% increase in China during that same time, according to World Bureau of Metal Statistics data.
Consumption will be boosted by the expansion of capacity and utilization rates at the wire rod plant, Hindalco's Ryker, and Kutch Copper's new factory, which is a subsidiary of Adani Enterprises Ltd.
Copper wiring has become more common in hybrid and battery-electric cars. It is an essential component of electric vehicles because it is part of electric motors, batteries and inverters, wiring, charging stations, and wiring. An electric motor typically contains 10-15% copper. Each lithium-ion battery has between 10-12% copper in it. The requirement for electrification is significant, including inverters, wiring, and chargers.
Industry stakeholders call on the government to create a stronger copper industry in the country, as it is an important metal in electric vehicles (EVs) and the renewable sector. This is done in order to capitalize on the new export potential and prevent future shortages that could hinder the world's progress toward net-zero emissions goals.
This market has a fragmented competitive landscape. Some key players have adopted acquisitions and joint venture strategies to increase their market presence. Companies in this market will likely acquire small-scale or medium-scale manufacturing plants to meet the growing demand. The top players plan to expand their production capabilities in various regions to increase their market presence.
Around 8.7 million tonnes per year of copper are currently derived from recycling old scrap. This is copper found in end-of-life products, and new scrap is created during production and downstream manufacturing processes.
The rise in copper demand has resulted from the strong growth in emerging countries over the last decade. By-products and old products greatly support the supply.
Drilling, Reusable copper, and its transformation into the mineral make a wide range of commodities, which have created a large number of jobs. This market has seen a significant increase in germination due to the need for copper plugs, composing valves, and pipes. This demand is met by recovering and recycling copper, which helps to ensure a sustainable future for both people and the environment.
---
---
Media Enquires
If you require any further information about a related market, please get in touch with us. we're happy to help you
+91 7008 614 496
+91 7008 614 496