Revolutionary and Cost-Effective Wafer Level Packaging Impacting Manufacturing Positively, says Market.us
---
---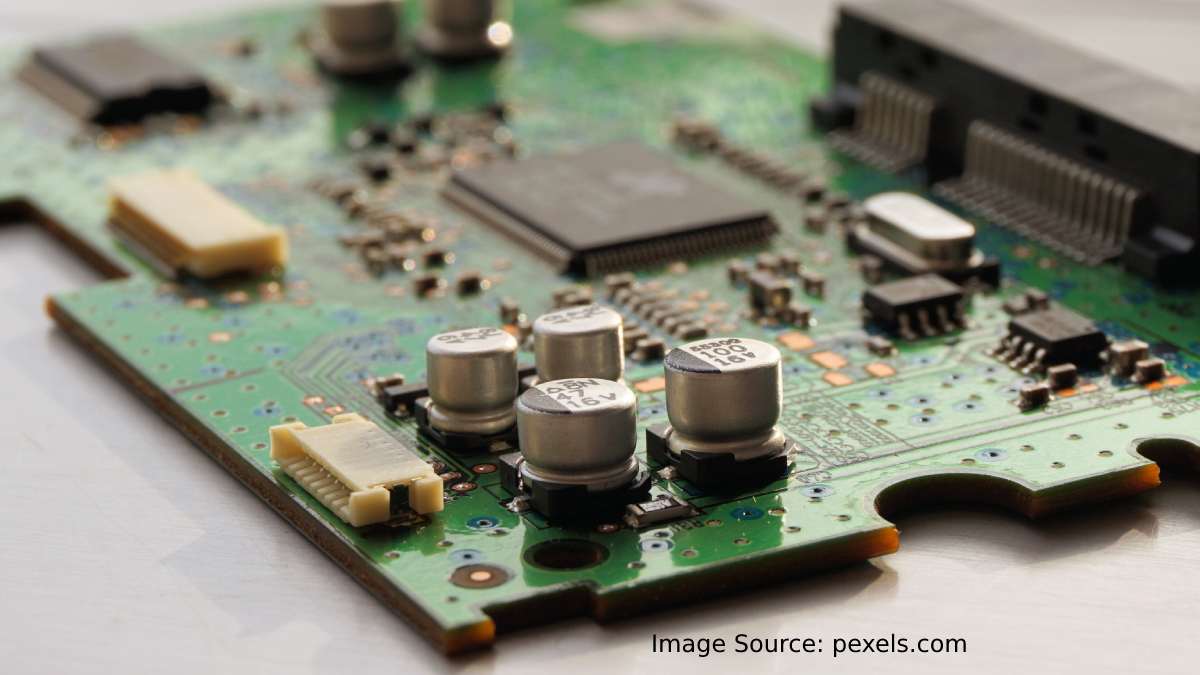 Over the next few years, Wafer-level Packaging Equipment Market will experience an increase in demand. This is due to both the growing demand for semiconductor packaging and other end-user industries. Wafer-level packaging is a great choice for many applications because it allows you to integrate multiple components into one device. It also offers excellent electrical performance.
The increasing use of Internet of Things technology in various industries will likely influence market growth. IoT devices need high levels of integration. This can be achieved with wafer-level packaging technology. Additionally, market growth has been accelerated by the increasing popularity of smartphones and other devices.
According to the latest report by Market.us," The Wafer Level Packaging Equipment Market was valued at USD 5.84 billion in 2021. It is expected to grow at a CAGR of 24.44% between 2023 and 2030."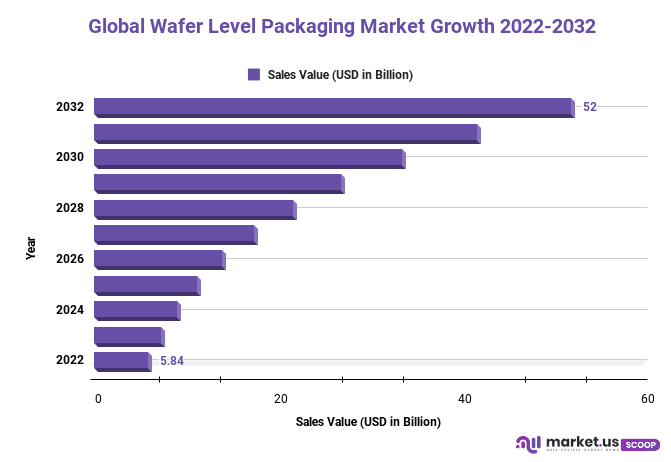 Wafer-level packaging will be a major driver in the future due to the growing demand for small-sized electronic products and the rising popularity of IoT and portable electronics.
Market.us senior analyst Gaurav Yadav stated, "The Wafer-level Packaging Equipment Market will grow significantly over the forecast period. The growing demand for mobile devices and consumer electronics is expected to help this market."
He added," The cost-effective Wafer-level Packaging Technology allows for the miniaturization and integration of various applications of semiconductor components. This technology is being used in a wide range of applications, including consumer electronics, industrial, communications, and digital health, as well as medical devices."
Over the forecast period (2023-2030), the Wafer-level Packaging Equipment Market will experience a steady growth rate. This is due to the increasing demand for more advanced electronic products. In consumer electronics, there has been a greater focus on developing cost-effective, advanced packaging solutions.
Wafer-level packaging equipment is in high demand due to the increasing use of mobile devices such as smartphones and tablets. Technology has allowed designers to develop more complex designs at lower costs. These packages offer enhanced thermal and electrical properties and better performance than traditional packages like ball grid arrays or chip scale packages.
Geographically, the wafer-level packaging industry has been divided into five regions: North America, Latin America, and Europe. Over the forecast period, the wafer-level packaging market will show an above-average CAGR. Due to rising disposable incomes, the Asia Pacific region will continue seeing a rise in wafer-level packaging demand.
Some of the key players in the wafer-level packaging market are Jiangsu Changjiang Electronics Technology Co. Ltd., Infineon Technologies AG, KLA-Tencor Corporation, China Wafer Level CSP Co. Ltd., Marvell Technology Group Ltd., Siliconware Precision Industries, Deca Technologies, Nanium SA, STATS ChipPAC Ltd.
The Wafer-level Packaging Equipment Market will continue to grow as the semiconductor industry grows. The Wafer-level Packaging Equipment (WLP), which is used to assemble and test integrated circuits, can be used in a variety of applications like automotive electronics or medical devices.
The market is being held back by the rising cost of raw materials. Wafer-level packaging companies have to make large investments in raw materials like copper feedstock or resin epoxy, which leads to an increase in equipment costs.
Wafer-level packaging vendors are now less able to provide cost-effective solutions to meet stringent environmental and quality control regulations. This market is being held back by the high price of wafer-level packaging equipment.
These systems are expensive to install, which can be a deterrent for small business owners with limited financial resources. In addition, there has been increased competition in the market for these systems, which has resulted in more competitive pricing from manufacturers, which puts additional burdens on buyers. Potential manufacturers are not likely to adopt wafers due to the complexity of manufacturing them.
---
---
Media Enquires
If you require any further information about a related market, please get in touch with us. we're happy to help you
+91 7008 614 496
+91 7008 614 496