Rise in Home Cooking Causes Surge in Meal Kit Delivery Services Market Growth, says Market.us
---
---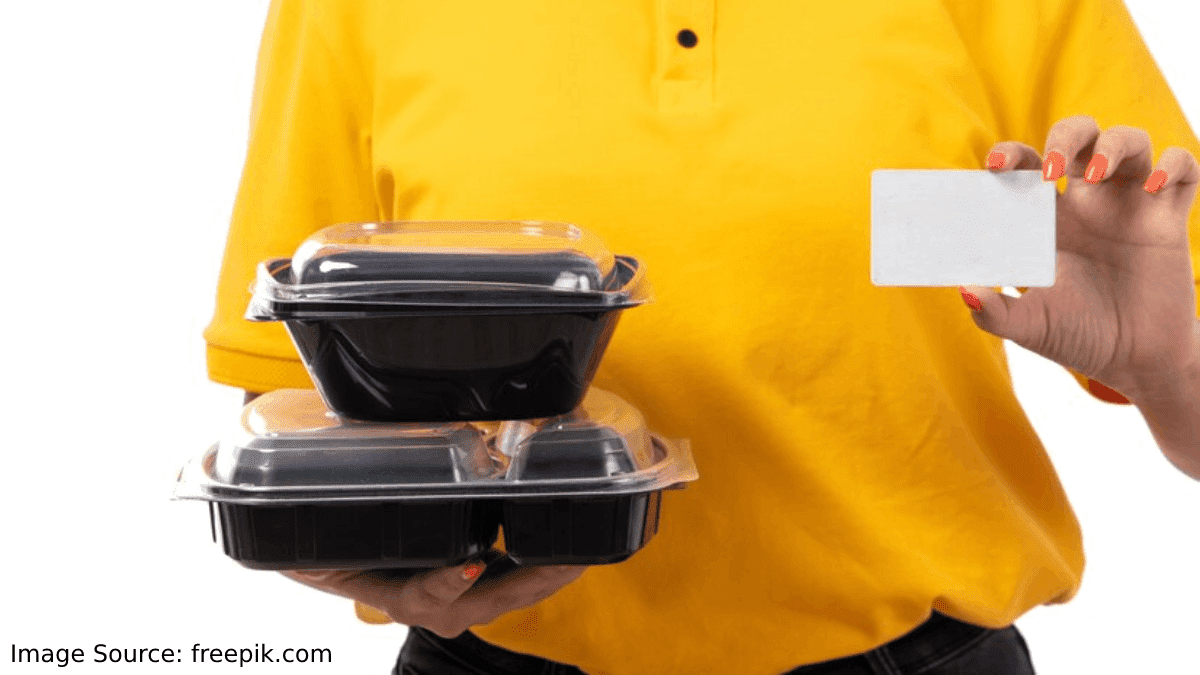 The Meal Kit Delivery Services Market will grow at a steady rate over the forecast period. The rising urban population, increasing number of women working, and the rising middle class in developing countries like India and China are driving demand for delivery services. People are more inclined to purchase meal kit subscriptions due to the improved living standards in emerging countries.
These factors have compelled companies to offer better-quality delivery services on a monthly or weekly basis. The growth of the market for delivery services is expected to be driven by several factors. These include ease of use, convenience and speed of cooking, less time consumption, and consideration of meal preferences (veg, seafood, chicken).
According to Market.us, The Meal Kit Delivery Services Market size was worth USD 14950 million in 2023 and is expected to reach USD 74990 million by 2033, growing at a CAGR of 17.5%.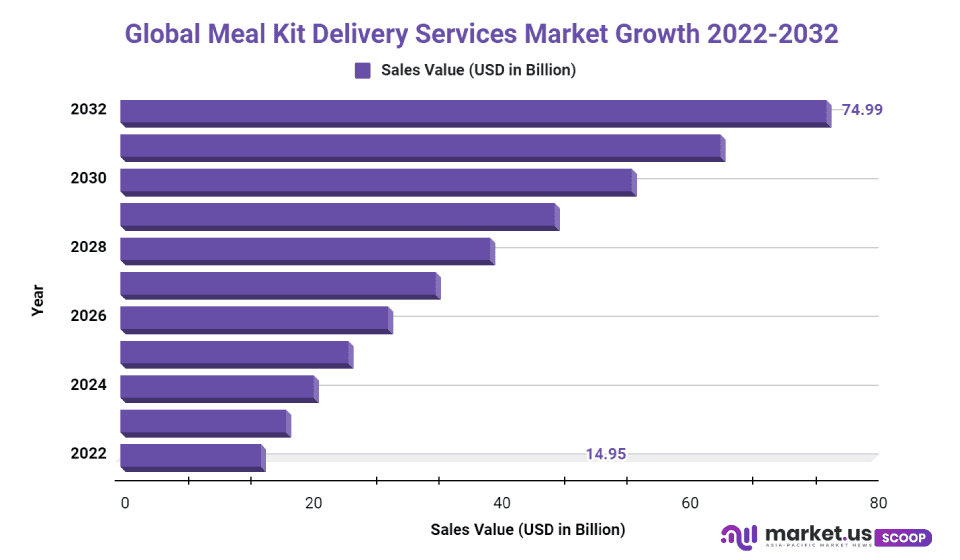 Anurag Sharma, the senior research analyst at market.us, said, " The Meal Kit Delivery Services Market had grown significantly due to rising demand for home-cooked meals. Homemade meals are healthier and cheaper than the prepared food at cafes and restaurants. Many millennials are now looking for meal delivery services. Meal kit delivery services also provide proportioned ingredients which simplify cooking and eliminate the need for shopping for many ingredients."
Meal Kit Delivery Services are becoming more popular due to their efficiency and time-savings. Meal preparation at a restaurant costs almost five times more than cooking from scratch.
Although the concept of delivery services originated in Europe, they have been immensely popularised in the United States. Americans are increasingly busy and prefer meal delivery services to eat their meals. Companies are now offering more options for food and beverages due to growing consumer preferences for veganism, keto, pescatarian, and keto diets.
Before deciding to subscribe to the Delivery Services, consumers consider the quality and reviews of the food as well as the price and the meal options. Customers also consider the delivery time and packaging. Advertising and marketing can also have an impact on consumers' purchasing decisions. Sometimes, good marketing and promotion can influence consumers to switch brands. Companies are now focusing on developing strategic marketing plans that will influence the targeted consumer group.
Meal Kit Delivery Services are expected to continue growing in Asia Pacific, the Middle East & Africa, and other emerging markets. Meal kit delivery service providers can benefit from entering these markets by offering local and regional cuisine. These consumers have lower purchasing power than those in North America and Europe. These regions are likely to embrace low-priced meal programs.
Meal Kit Delivery Services are used primarily in household applications. Users can order the ingredients, recipes, and other necessary items to prepare a specific dish at home. This helps reduce food waste and makes it easier to cook healthy meals. This service allows households to order food online and have it delivered right to their door.
The market might need to be improved by factors such as preference for traditional cooking methods, fresh preparations of certain food items in different parts of the globe, or health-related concerns.
In the next few years, the food delivery market will grow exponentially. This growth can be attributed to the growing working population and their hectic work schedules. People are finding it increasingly difficult to prepare meals at home, so they resort to ordering from restaurants or having meal kits delivered to their homes. Delivery Services will provide all the ingredients and instructions you need to prepare a specific dish.
---
---
Media Enquires
If you require any further information about a related market, please get in touch with us. we're happy to help you
+91 7008 614 496
+91 7008 614 496