Rising Demand for Ornamental Fish Creates Lucrative New Business Opportunity, says Market.us
---
---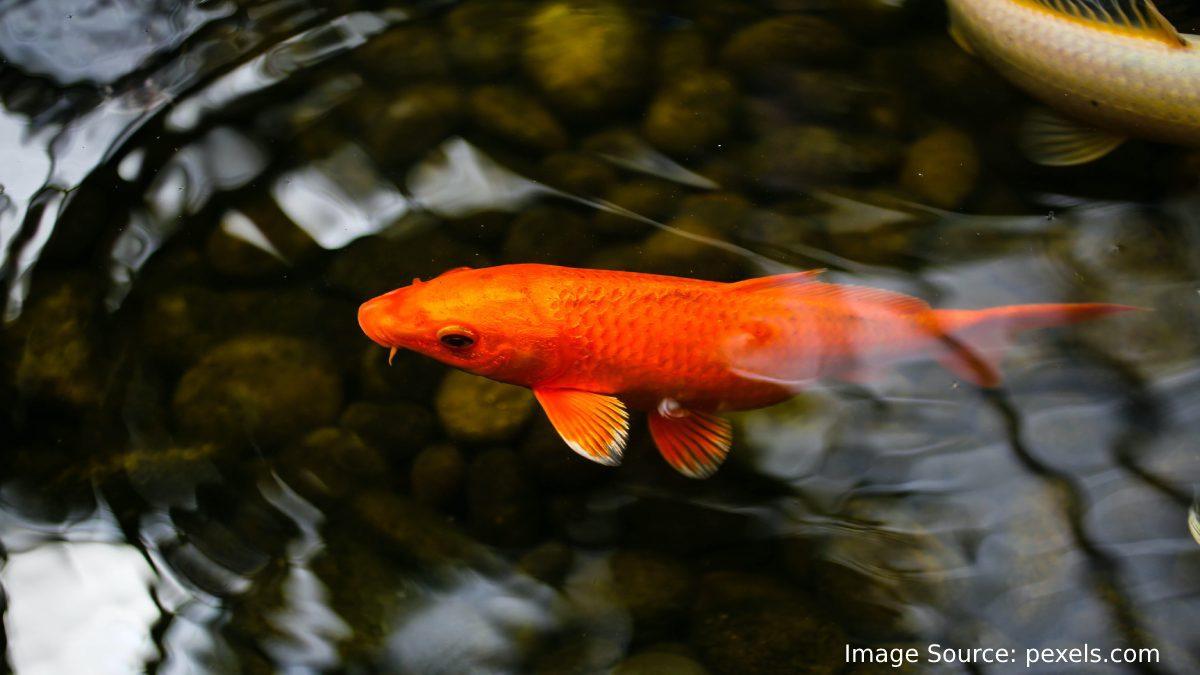 One of the most beloved hobbies in the world is ornamental fishkeeping. Aquaculture is a major component that includes ornamental fishes. They are important because they fulfill aesthetic needs and maintain the environment.
An ornamental fish is any aquatic animal that is grown for its beauty, and unusual qualities or for recreation or consumption. Aquaculture is in high demand. Production is driven by sustainability, profitability, environmental impact, and the creation of jobs.
The aquaculture industry's ornamental and aquarium species of fish, invertebrates, and plants are one sector that is not well-known. It has had very little environmental impact and has been producing captive animals for 70 years.
According to the latest report by Market.us, "The Global Ornamental Fish Market is expected to grow at a CAGR of roughly 8.3% over the next ten years and will reach USD 12.65 Bn in 2032, from USD 5.7 Bn in 2022″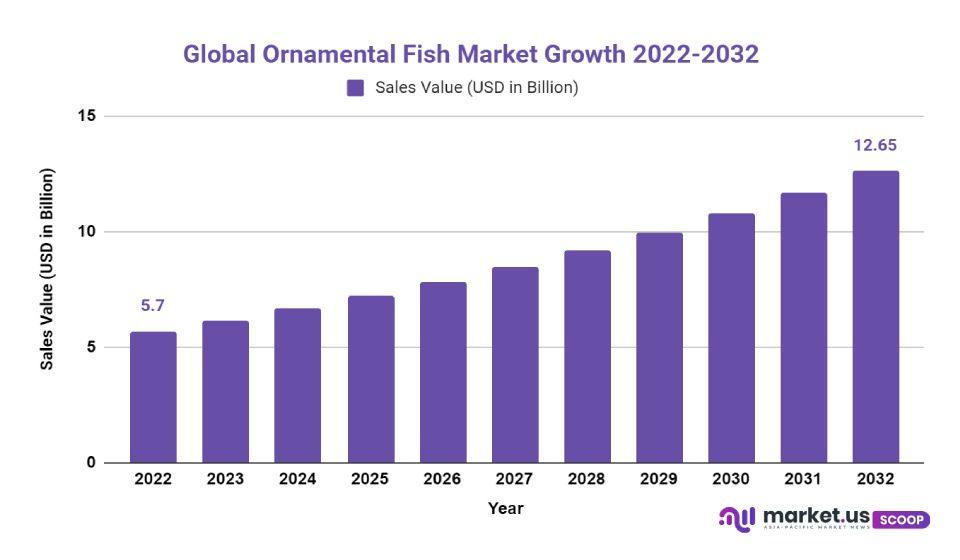 The fast-growing Ornamental Fish Market offers exciting growth opportunities for competitors. A recent report by Market.us highlights some key strategies companies can adopt to benefit from the latest industry trends.
Anurag Sharma, a senior research analyst at Market.us, said, "Entrepreneurship development through ornamental fishing farming is becoming more popular every day. This is why more people are getting into the lucrative business of raising and breeding fish through farming. Many pet shops and ancillaries are popping up in small towns as well."
The many benefits that ornamental fish offer to their owners is another reason for the increase in demand. The attractive and peaceful fishes such as Goldfish and Guppy, Cory Catfish, and Betta Fish (Siamese Fighting Fish), can be kept in small spaces in aquariums as pets. They have been shown to provide psychological benefits for consumers of all ages, especially millennials. The tranquilizing effect of watching ornamental aqua species gracefully glide through the water is well-known.
It is amazing to see the diversity of animals found in ornamental aquarium fish trading. Each year, the ornamental fish trade is home to approximately 2,000 species and millions. Nearly equal numbers of species are found in freshwater and saltwater. The vast majority of traders, between 90 and 96 percent, are freshwater species that are produced in commercial aquaculture facilities.
Freshwater fish are mainly raised in Asia (China and Singapore, Indonesia, India, and Indonesia) as well as in Florida, US. Both wild-caught and farm-raised species are available in South America and Africa. Japan is known for its Koi and goldfish varieties. The industry produces a variety of sizes and varieties, including color morphs, albino, and dwarf freshwater fish species.
Colombia, Peru, and Brazil in South America, Thailand, and Indonesia in South Asia, and Malawi, Nigeria, and Congo in Africa are all countries that have exported wild-caught freshwater aquarium fish. Singapore is the world's largest clearinghouse and center for the import and export of fresh and marine ornamental fish.
With millions of aquarium enthusiasts around the world, aquarium keeping is one of the most beloved hobbies. All countries in the European Union together are the largest markets for ornamental fish, but the United States (US), is the single largest importer.
India's first Aquatic Rainbow Technology Park (ARTP), is a unique facility for ornamental fish, which was built in Chennai. It houses a multi-species hatchery as well as live feed culture units. It was then leased to three-year-old ornamental fish farmers and breeders after completion.
A variety of rare fish species have been in demand due to the popularity of fish in Japanese culture. Hidetomo Kmura's Art Aquarium Museum 2020 in Tokyo featured over 30,000 live fishes that created moving, psychedelic art. As part of the exhibition, more than 30,000 fish are displayed in aquariums and water tanks of all sizes.
To gain more information on the ornamental fish market contact Market.us for a sample report. Our experts will assist you in making informed market decisions to help you achieve market growth. The report contains a detailed analysis of current market trends, forecasts, relevant R&D activities, and product enhancement in the industry.
---
---
Media Enquires
If you require any further information about a related market, please get in touch with us. we're happy to help you
+91 7008 614 496
+91 7008 614 496