Rising Necessity of Adopting Electric Vehicles Fuels Growth of Electric Vehicle Charging Infrastructure, says Market.us
---
---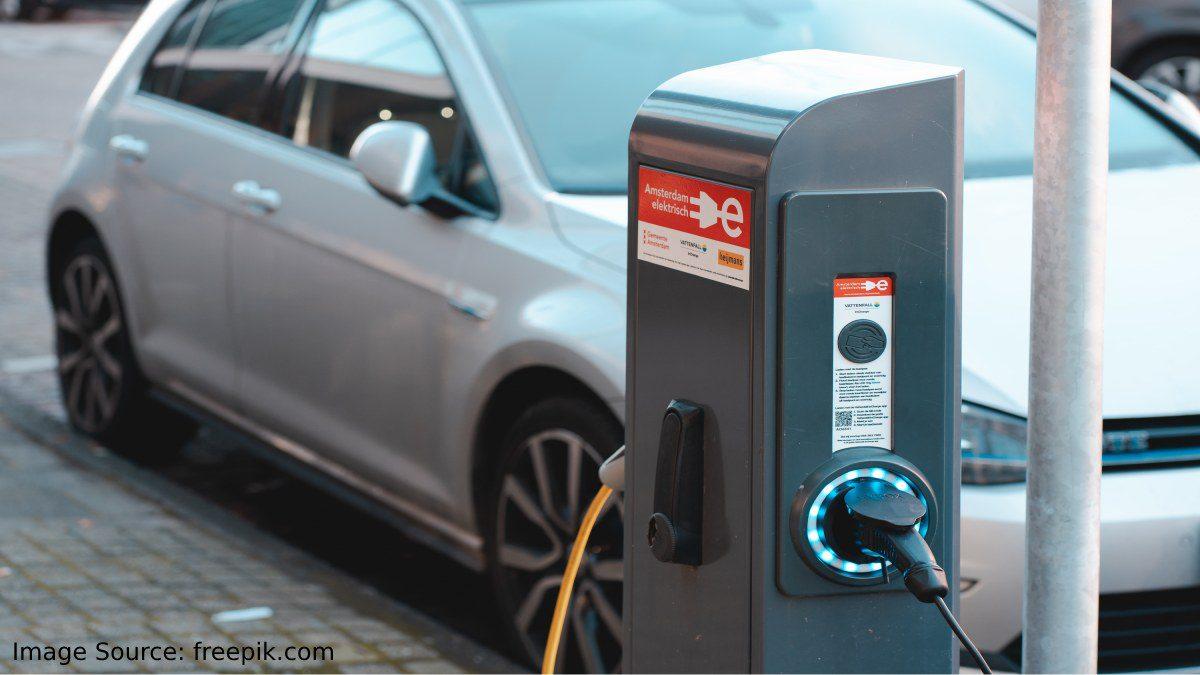 The demand for the use of electric vehicles has been spurred by the increasing levels of carbon emissions and other harmful toxics resulting from transportation. As a result, there is a huge need for an electric vehicle (EV) charging infrastructure in both commercial and residential environments.
According to a report by Market.us, "The market for electric vehicle charging infrastructure was estimated to be worth USD 25.67 billion in 2022, and it is anticipated to increase at a CAGR of 32.4% from 2023 to 2032. It is expected to reach USD 458.48 billion in the forecast period."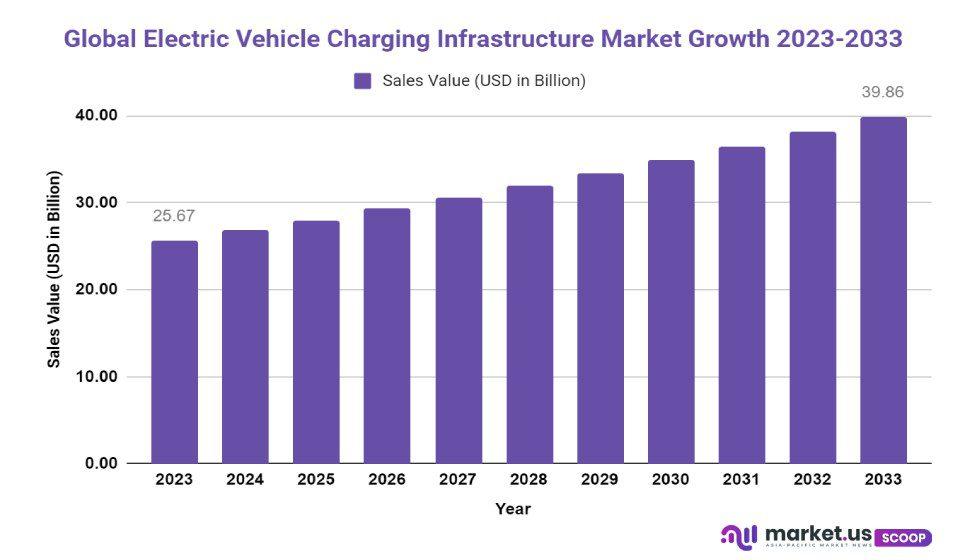 The facility utilized to supply the electric energy source to recharge electric vehicles is known as the electric vehicle charging infrastructure. Some vehicles can be set up overnight at a residence or place of employment. However, it is always impractical and ineffective in the long run. In order to increase the use of electric vehicles, the infrastructure has been enhanced by adding on-street amenities and commercial charging outlets.
Technology developments in electric vehicle charging hardware as well as software are anticipated to change how EV owners utilize and aid applications of electric vehicle charging.
The amount of time it will take an electric vehicle to fully charge is predicted by technologies like the charging networks and Smartcar API even before the driver connects the vehicle to a charging station.
With the increased popularity of electric vehicles, more business charging stations are expected to be installed. The adoption of EVs would be strongly influenced by initiatives to improve the infrastructure for charging in commercial settings.
Anurag Sharma, a senior research analyst at Market.us, said, "Electric vehicle charging stations in both private residences and public are anticipated to be heavily reliant on green energy. Owners of EVs are most worried about carbon emissions. To allay these concerns, businesses are working swiftly to create their EV charging networks."
Manufacturers of electric vehicle charging infrastructure are working with the automobile rental company to include chargers in the current infrastructure. For instance, Eaton announced in January 2021 its collaboration with Green Motion, a provider of automobile rental services, to offer integrated chargers within buildings with energy storage.
The increase is being further fueled by investments made by numerous automakers, including the BMW Group, Volkswagen Group, and General Motors, in the advancement of Car2X technology for charging infrastructure.
EVs are anticipated to continue receiving a lot of attention. For instance, California is developing in the United States with ambitious goals for electric vehicles, which is anticipated to have a favorable effect after the epidemic and spur market expansion.
However, a slowdown in the global automobile sector is anticipated as a result of some nations' restrictions on the production of electric vehicles. The market for electric vehicle charging infrastructure is anticipated to suffer as a result.
Growing subscription-based collaborations between auto manufacturers for charging stations is anticipated to fuel market expansion.
Eaton Corporation, Schneider Electric SE, AeroVironment, Inc., General Electric, ClipperCreek, Inc., Siemens AG, ChargePoint, Inc., ABB Ltd., SemaConnect, Inc., and Leviton Manufacturing Co., Inc. are a few of the main companies in this industry.
In 2022, Asia Pacific ruled the market and took home more than 60% of worldwide income. The electric car industry is centered in nations like South Korea, Japan, and China, which are spending extensively on the construction of charging infrastructure.
In an effort to encourage environmentally friendly automobiles in the transportation industry, South Korea announced an expenditure of over USD 190 million for enhancing the EV charging infrastructure across the country. In addition, Japan's electric charging stations had more than 40 thousand charging outlets in 2021, surpassing the number of gas stations.
---
---
Media Enquires
If you require any further information about a related market, please get in touch with us. we're happy to help you
+91 7008 614 496
+91 7008 614 496