Rising to the Challenge of Automation & Remote Management with SCADA, a report by Market.us
---
---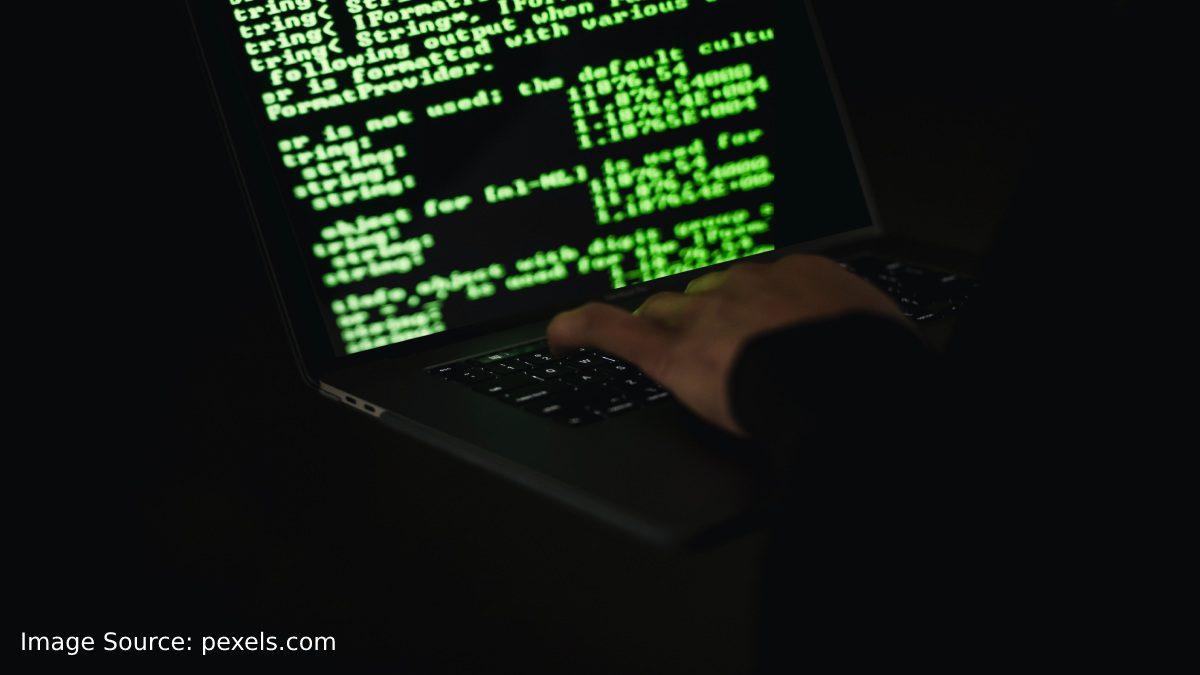 Modern technology has enabled businesses to improve their operations, from enhanced communication capabilities to automated processes. The Supervisory Control and Data Acquisition (SCADA) system is one technological advancement. A SCADA system is a computerized process control system that helps automate and remotely monitor various operations. This system is particularly useful when managing complex, large-scale systems such as factories, power plants, and other industrial processes. 
SCADA systems were first developed in the 1960s and have been used extensively worldwide. SCADA systems are used for various purposes, including the automation of industrial processes, such as oil and gas wells, refineries, chemical plants, and power plants. They can also be used for water treatment, traffic control, and other public utility applications. 
According to the latest report by Market.us," The global SCADA market size is foreseen to grow from USD 9.9 billion in 2022 to, at a CAGR of 7.9% from 2022 to 2032."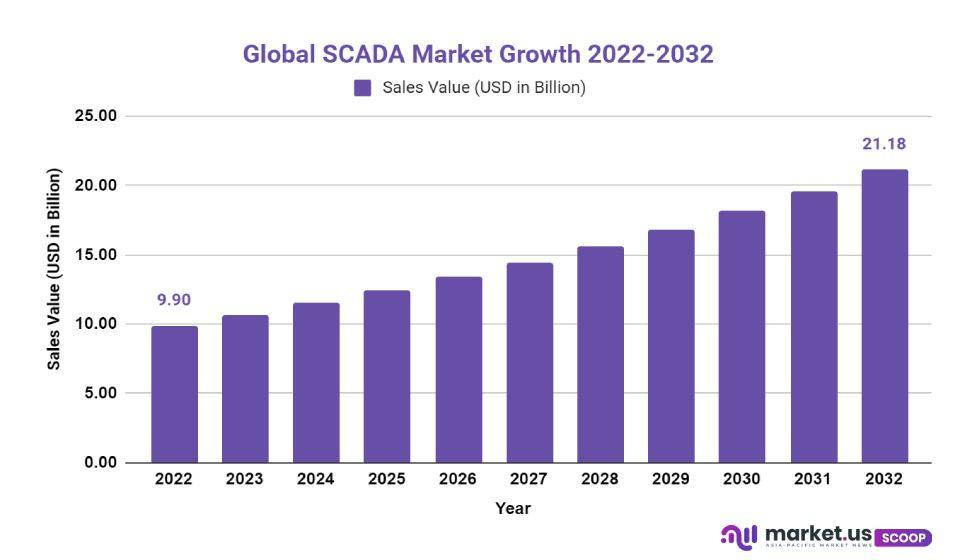 Gaurav Yadav, a senior research analyst at Market.us, said, "The SCADA market is an ever-growing industry with a wide range of applications critical to many businesses functioning. With technological advances, it is no surprise that SCADA systems are becoming increasingly popular in recent years. The SCADA market has recently experienced significant growth due to the increasing demand for secure, reliable, and efficient automation solutions."
The Supervisory Control and Data Acquisition (SCADA) market is a rapidly growing industry that has recently gained traction. The market size of SCADA systems is expanding due to the increased demand for remote control, monitoring, and data collection across various industries. Also, SCADA technology is revolutionizing manufacturing processes, energy supply management, and infrastructure maintenance. 
Several factors are playing a part in this expansion. One of the most important factors is energy efficiency. The energy sector has been under increasing pressure to reduce its carbon footprint, and SCADA systems can help achieve this goal through improved energy management. Another factor driving growth in this market is the increased demand for smart grid technologies. 
 Supervisory Control and Data Acquisition (SCADA) refers to a system used to control different processes like the water supply, power generation, and oil refineries. It is an important component of the Industrial Internet of Things (IIoT). SCADA is a control system that monitors and controls systems in remote locations. 
With the rise of new technologies such as the Internet of Things (IoT), Artificial Intelligence (AI), and Machine Learning (ML), the SCADA market is expected to grow further. 
This article explores various driving factors propelling this market's growth, including rising investments in industrial automation, increased adoption of advanced technologies, and changing regulations. It also examines some factors that may impede the growth of this market, such as increasing complexity in data management and high initial costs. 
The primary benefit of SCADA systems is the ability to monitor operations remotely, providing instant feedback on the status of a process. This capability allows organizations to minimize downtime and enhance efficiency by monitoring real-time processes. 
The Supervisory Control and Data Acquisition (SCADA) market is an ever-evolving global sector that has seen tremendous growth in recent years. SCADA systems manage, monitor, and control remote systems, ranging from industrial processes to utility networks. As a result, the demand for these systems has increased significantly as more organizations seek to automate processes and gain real-time insights into existing operations. 
With the rapid growth of this market in recent years, some new challenges have emerged. These challenges range from security issues to rising costs and a lack of skilled personnel to manage these systems. Understanding these challenges is crucial for companies looking to use SCADA solutions in their operations. The most pressing market challenge facing SCADA system providers is security. 
According to the U.S. Computer Emergency Readiness Team, only about 200 reported cyber-attacks were in 2013 compared to over 1,100 in 2012. However, the number of attacks discovered in 2013 was nearly double that of 2012. The security threat is a growing concern for SCADA suppliers. 
---
---
Media Enquires
If you require any further information about a related market, please get in touch with us. we're happy to help you
+91 7008 614 496
+91 7008 614 496