Security and Safety Enhanced with Growing Demand for Facial Recognition Industry, says Market.us
---
---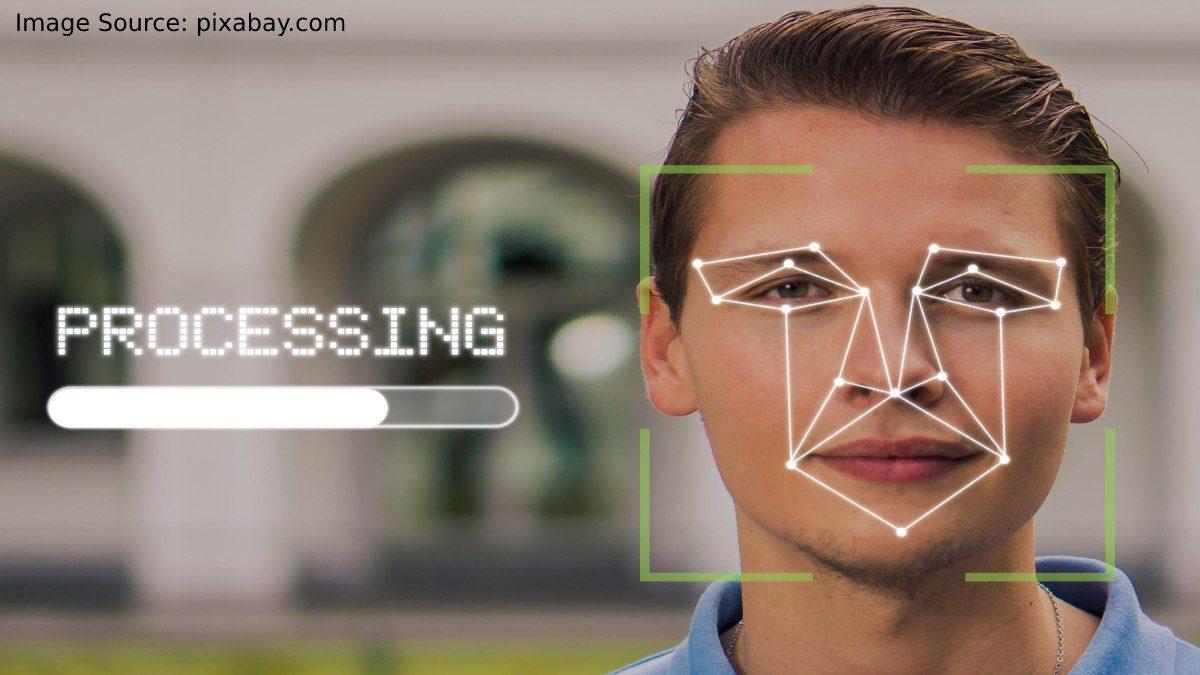 Biometrics are unique, universal, and measurable. This makes them valuable in security solutions. There is many biometrics available today. These include speech recognition, fingerprint, iris, and face recognition. 
Facial recognition, an image recognition technology that recognizes faces in images, has received widespread acceptance over the years. The technology uses a connected camera to identify faces in images. The connected camera then quantifies the features of the image to match the database templates.
According to a report by Market.us," The global facial recognition market value was USD 4.42 billion in 2021. This market is expected to grow at a CAGR, of 14.6% between 2023-2032. It is expected to reach USD 19.79 billion during the forecast period."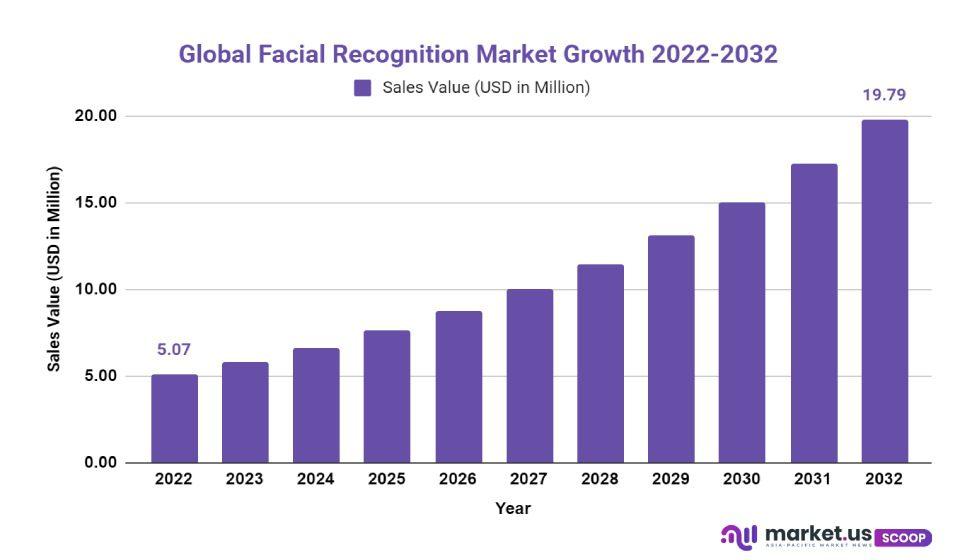 Biometrics are used to identify facial features using face recognition technology. These biometrics include biological measurements and physical features that can be used to recognize people. Facial recognition allows for quick and precise facial expression maps, even without physical contact. With the help of a digital identity verification system, facial tracking solutions for smartphones and financial institutions can deliver a better user experience. The customer experience is also improved by facial recognition technology in various industries such as healthcare, retail, and education.
Gaurav Yadav, a senior research analyst at Market.us," Global facial recognition is growing due to the increasing demand for face detection systems that enhance safety and security, and the rise in applications in physical security. The market's size is positively impacted by technological advances such as cloud-based services, 3D-based recognition systems, and other technological innovations. The market growth is impeded by the low accuracy and high cost of implementation of facial recognition technology."
However, the growth in mobile security applications and drones will offer lucrative opportunities for expansion in the market for facial recognition during the forecast period.
IoT adoption is experiencing rapid growth. It also serves as a prerequisite for facial recognition technologies such as facial recognition and middleware, modeling, restructuring, and analytics. This cloud-based storage platform allows for the storage and access of captured data from any mobile device or platform.
Cloud-based solutions can reduce upfront costs and remove concerns about the maintenance of servers. Cloud-based solutions work best for small and medium enterprises (SMEs) and other organizations that are not able to afford on-premises solutions. Cloud-based technology and IoT offer great opportunities for facial recognition vendors to grow, as they would remove the high costs associated with their products.
A facial recognition system can identify a target individual from a crowd. This technology has the potential to serve many purposes, including law enforcement, national security, and counterterrorism. Facial recognition technology can detect suspicious activity and suspicious persons from miles away without the need to involve anyone. Once connected to the surveillance system, it monitors indoor and outdoor areas and alerts authorities if it detects any terrorists or criminals.
---
---
Media Enquires
If you require any further information about a related market, please get in touch with us. we're happy to help you
+91 7008 614 496
+91 7008 614 496