Security & Increased Flexibility in the Cloud VPN Market Creating Opportunities for Companies Everywhere, says Market.us
---
---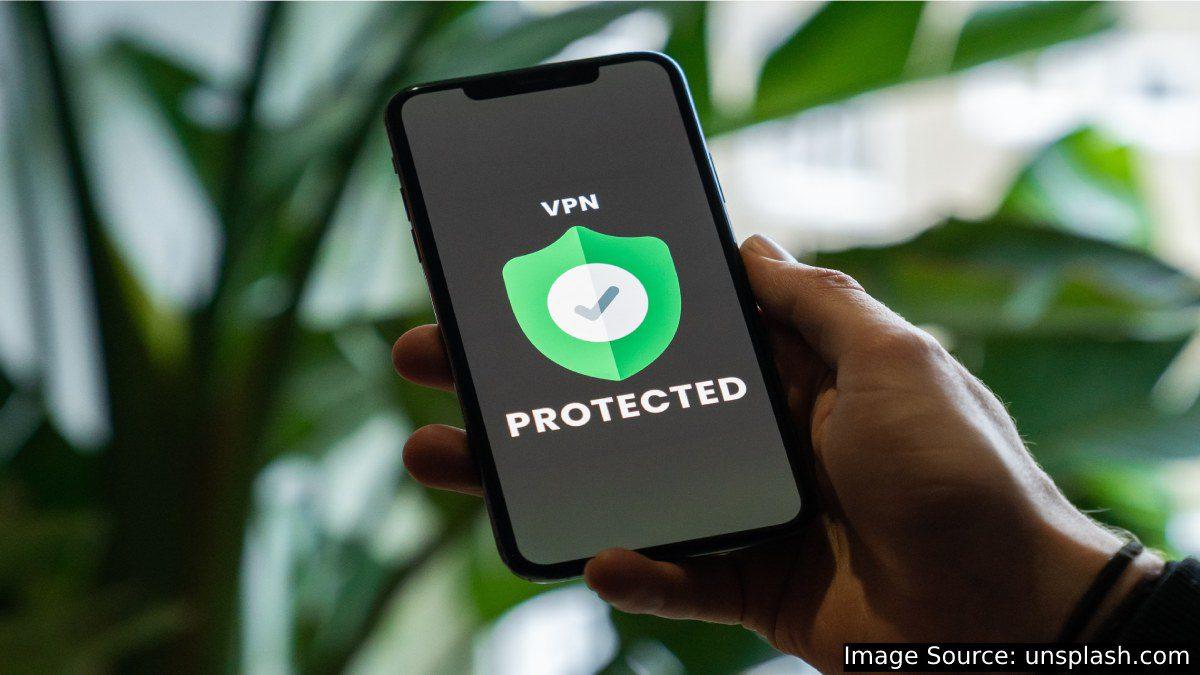 The Cloud VPN market is a market for businesses that want to move their operations to the cloud. This can include anything from storage to computing power, and it's a great opportunity for companies that want to take their business to the next level.
But that's just the beginning. The cloud VPN market is also a great opportunity for businesses that want to take advantage of the latest security technologies. With a cloud VPN, you can keep your data safe and secure while taking advantage of all the benefits of the cloud.
According to the latest report by Market.us,  "The Cloud VPN Market was estimated at USD 4.50 billion in 2022 and is predicted to rise at a CAGR of 13.8% to USD 10.96 billion by 2032."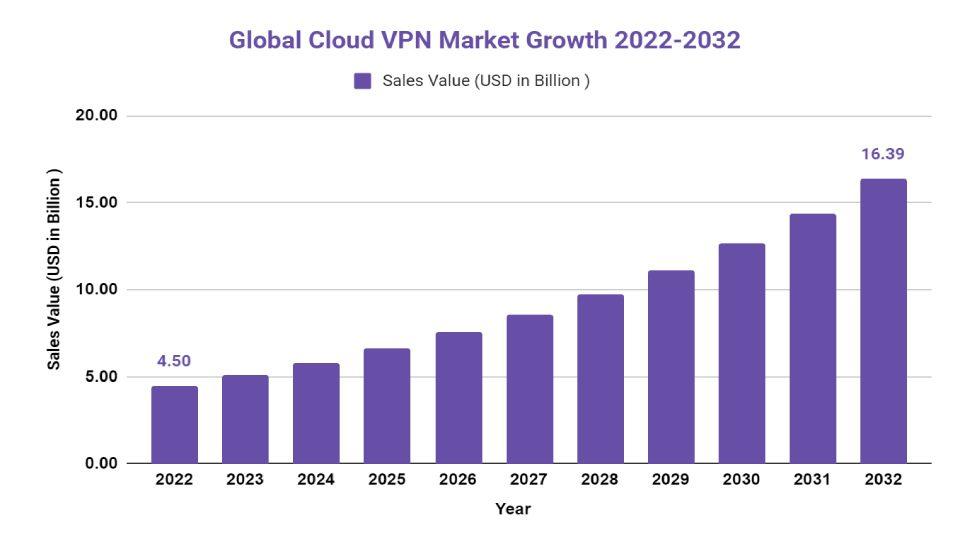 Anurag Sharma, a senior research analyst at Market.us, said," The cloud VPN market is a rapidly growing industry that enables businesses to connect to cloud-based applications and data. Businesses can securely access data and applications from any location in the world using a cloud VPN."
He said," This growing market is opening up new opportunities for businesses of all sizes. Businesses can connect to applications and data hosted in the cloud by using a cloud VPN. This allows them to stay connected to their business operations no matter where they are."
For starters, a cloud VPN can improve network security. By encrypting your traffic and moving it through a secure tunnel, you can keep your data safe from prying eyes. This is especially important for businesses that deal with sensitive information.
A cloud VPN can also help you manage your bandwidth more effectively. A VPN can throttle or restrict traffic on specific devices or networks, ensuring that critical applications always have the bandwidth they need to function properly.
And Finally, a cloud VPN can help you extend your reach into new markets. Connecting to servers in other countries allows you to access unavailable content in your region and expand your potential customer base.
Expanding to new markets is always a key strategy when you're looking to take your business to the next level. And thanks to the cloud VPN market, there are more opportunities than ever to do just that.
With the increasing adoption of cloud-based applications and services, the demand for cloud VPNs is expected to increase. A VPN creates a secure and encrypted connection over a less secure network like the internet.
A cloud VPN allows organizations to connect their employees and resources to the company network anywhere. It also enables businesses to connect their branch offices and remote locations to the main office.
Using a VPN includes increased security, improved performance, and reduced costs. The main challenge with using a VPN is the potential for data breaches and cyber-attacks. If you're storing sensitive data in the cloud, you must ensure it's properly secured. And that's where a VPN comes in.
You might be wondering what's driving the growth of the cloud VPN market. Well, there are a few factors at play here.
First, the ever-increasing need for secure and remote access to data and applications is driving businesses to adopt cloud VPNs. Secondly, the rising popularity of Bring Your Own Device (BYOD) trends is playing a role in the market growth, as employees are using their own devices for work more and more often.
And last but not least, implementing stringent data security and privacy regulations is fuelling the demand for cloud VPNs as businesses look for ways to comply with these regulations.
---
---
Media Enquires
If you require any further information about a related market, please get in touch with us. we're happy to help you
+91 7008 614 496
+91 7008 614 496