Shifts in Treatment Dynamics Spark Increase for Aesthetic Medicine Industry says Market.us
---
---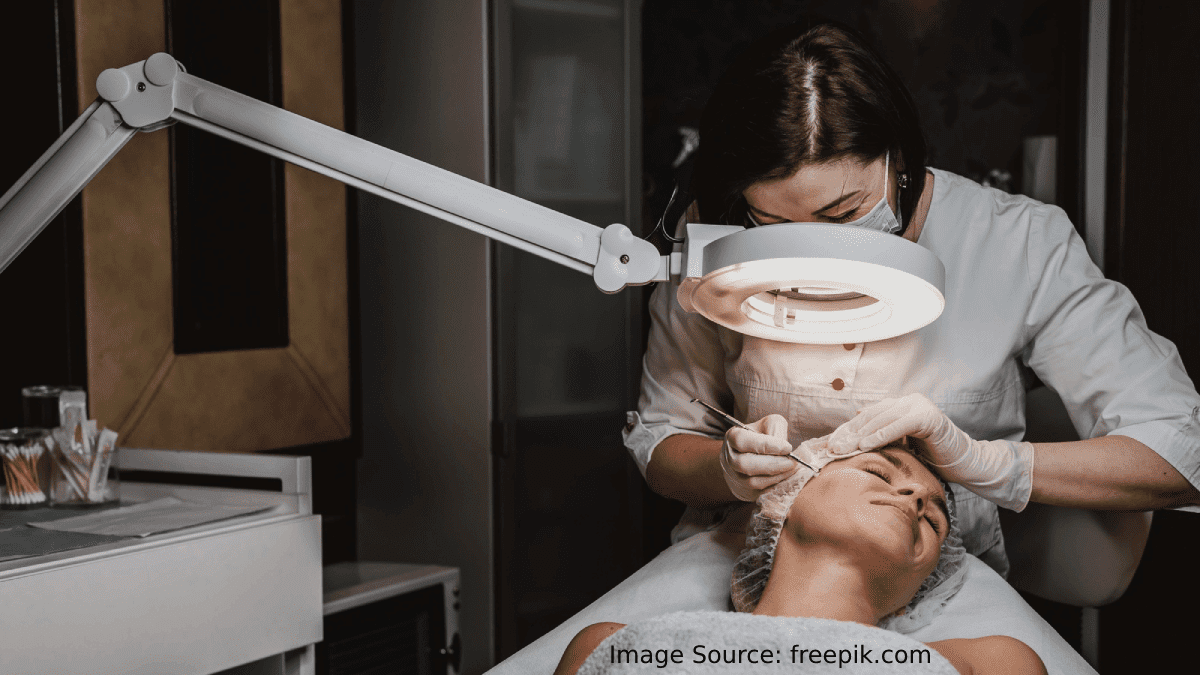 In recent years, there has been a rise in demand for aesthetic medicine treatments due to innovative devices being developed by manufacturers. In the next few years, market growth is expected to be a lot more lucrative due to the introduction of new, technologically advanced products such as non-invasive body contouring that uses fat-freezing technology.
The Aesthetic Society (U.S.) reported that non-invasive body fat reduction was one of the top five non-invasive procedures in America in 2020, with 140,314 procedures performed.
Adults are more concerned about their appearance. Botox is a popular cosmetic procedure that has seen an increase in demand.
According to Market.us, "The Aesthetic Medicine Market is expected to reach USD 3,736,12.96 million by 2032, up from USD $99,000.00 million in 2022. It will grow at a CAGR 14.10% over the forecast period of 2022-2032."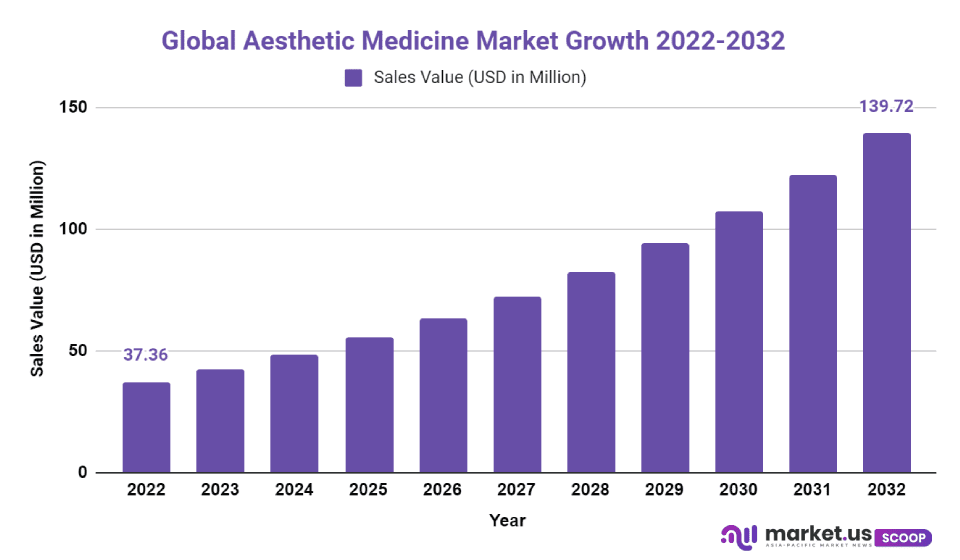 Anurag Sharma, a senior research analyst at Market.us, said, " The interest in non-invasive procedures is on the rise, while invasive procedures have been declining in recent months. The market has seen a significant increase in interest over the last few months, and it will continue to be highly sought-after throughout the forecast period."
Side effects can occur with medical aesthetic procedures. There are many risks and complications that patients who undergo aesthetic procedures may experience after the procedure. It all depends on the ability of patients to heal.
Anesthesia problems, infection, excessive bleeding, and other complications can all occur during reconstructive cosmetic surgery. In general, complications are more common when procedures are done by untrained people, in salons, or spas. These complications are most often not reported.
The market for aesthetic medicine was significantly affected by the COVID-19 pandemic. The market was initially negatively affected by social distancing, a sudden sharp drop in the income levels of consumers.
Players in the medical aesthetics industry have significant opportunities in emerging countries like India, Brazil, Mexico, China, and Brazil. These countries have a growing demand for medical aesthetic products due to the rapid growth of medical tourism, the increasing adult population (aged 20+), increasing disposable incomes, and growing awareness about aesthetic specialties.
These countries also have a skilled and qualified workforce. These countries have strong growth potential, as well as the possibility of higher-than-average returns on investments. These countries also have more liberal import/export policies and are less well-connected in many aspects. This could be a benefit to companies when it comes to brand development. Companies can also benefit from tax reductions, government subsidies, and expense reimbursements in these countries.
The market experienced a period of negative growth short-term due to factors like a decrease in product demand, limited operations and temporary closures at beauty centers, and disruptions in the manufacturing and supply chains.
A growing desire to look younger and more fit has led to an increase in demand for aesthetic treatments in developing countries. In countries like India and South Korea, consumers are increasingly interested in aesthetic procedures such as nose reshaping and liposuction.
According to the International Society of Aesthetic and Plastic Surgery (ISAPS), India was among the top five countries that perform non-surgical procedures on a global scale. This highlights the potential for India to be a major market for aesthetic medicine.
With a market share of more than 50.0%, the non-invasive procedure segment dominated in 2021. This segment is expected to grow at the fastest rate of CAGR during the forecast period. The market is segmented based on the type of procedure.
Non-invasive procedures have seen a rise in demand due to their ease of use, low cost, and instant results. Botox injections and soft tissue fillers are some of the most popular non-invasive procedures.
There are many players in the market for aesthetic medicine, with some local players competing against international players. The market is highly fragmented and new products are not allowed to enter due to strict regulatory approvals.
The competition is influenced by technological innovation and the rapid adoption of new devices that can improve treatment. To retain market share, the top players have turned to mergers and acquisitions.
---
---
Media Enquires
If you require any further information about a related market, please get in touch with us. we're happy to help you
+91 7008 614 496
+91 7008 614 496