Smart Kitchens Appliance Market Gaining Traction As Consumers Embrace Technology, says Market.us
---
---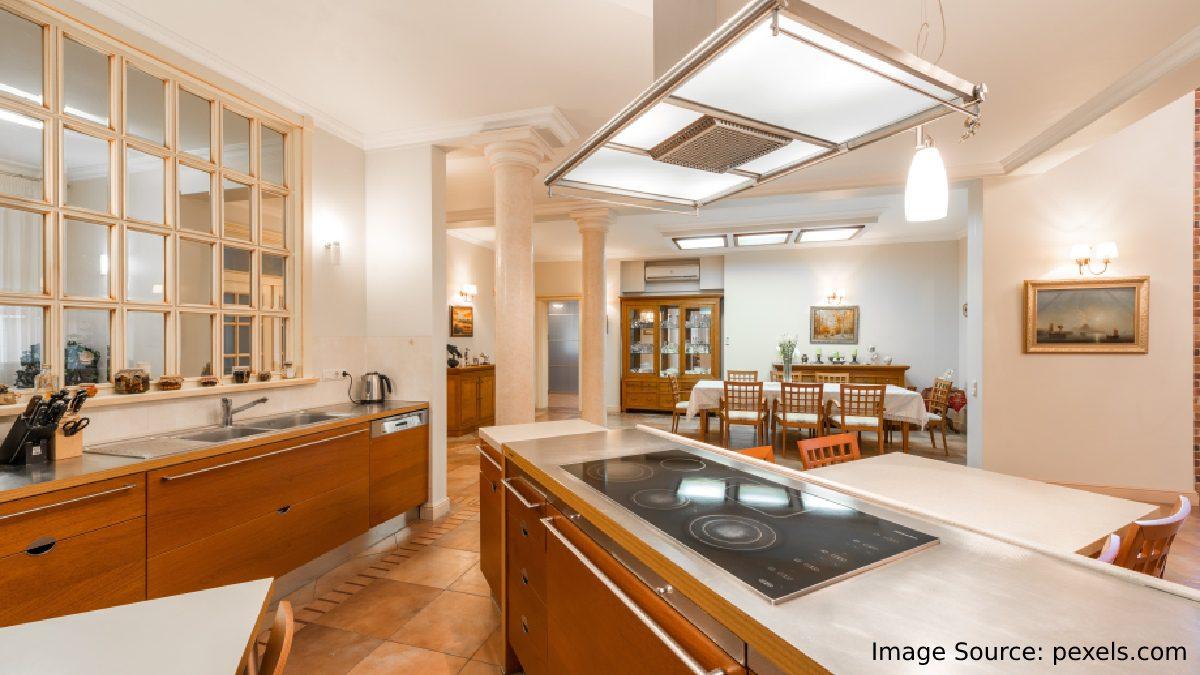 The modern kitchen is no longer just a space for cooking and eating. There are now so many different types of appliances that can make your life easier. Some appliances can help you with everything from making your food to cleaning up afterward. Some of the newer appliances even have sensors that can recognize when you're cooking something and automatically start prepping it for you. 
According to a report by Market.us, " The Global smart kitchen appliance market is expected to reach USD 49.10 billion by 2032 from USD 15.79 billion in 2023; it is estimated to grow at a CAGR of 19.1% from 2023 to 2032."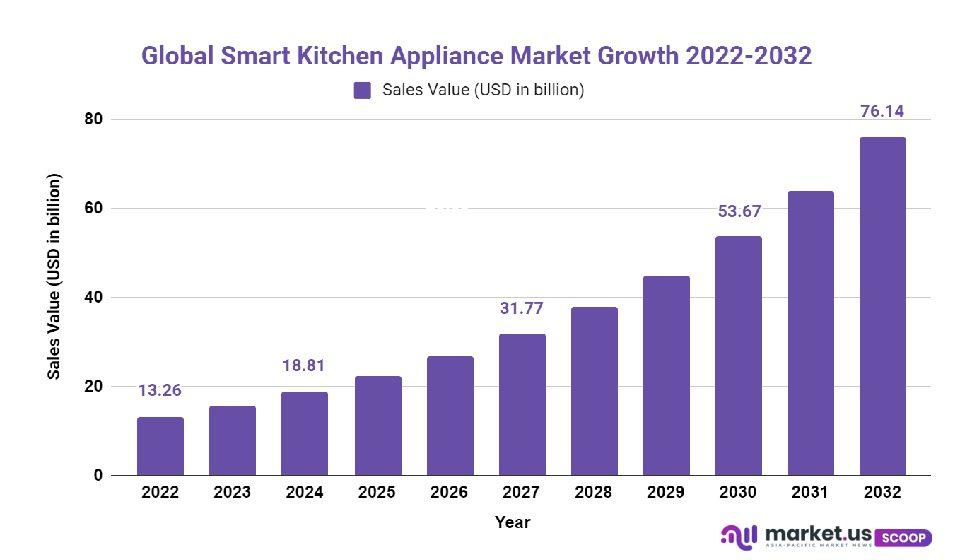 Anurag Sharma, a senior research analyst at Market.us, said," Factors that are expected to drive the growth of this market include the increasing adoption of smart home technologies and the growing trend of using smart kitchen appliances for cooking and baking." 
He added," The increasing trend of adopting smart technologies in various aspects of our lives, such as homes, vehicles, and industrial applications. Increasing adoption of these technologies across various segments, such as residential, commercial, and industrial, is projected to drive the growth of the smart kitchen appliances market." 
The kitchen is one of the most important rooms in a person's home, and it should be designed to make cooking, preparing food, and hosting gatherings easy. However, with so many appliances available on the market, making a smart kitchen can be daunting. This article will explore some of the latest developments in the smart kitchen appliances market, and what consumers can expect in the future. 
Other factors that are expected to drive the growth of this market include rising demand for efficient and automated kitchens, growing health awareness among people, increased spending on home improvement projects, and a rise in technologically advanced appliances.
Smart Kitchen Appliances are becoming more and more popular as people become more aware of their health and the effect that what they eat has on it. There are several different models of smart kitchen appliances, each with its benefits. Some appliances are specifically designed to make cooking easier and more efficient, while others are designed to improve your food hygiene. In addition to making life easier, many smart kitchen appliances also increase comfort in the kitchen by helping to automate tasks or providing entertaining distractions. 
The market for smart kitchen appliances is growing rapidly, as consumers become more interested in being able to manage their lives through technology. Several key factors are driving this growth, including improving technology and connectivity options, the advent of new appliances, and increasing consumer awareness. 
In addition to these factors, manufacturers are also focusing on developing more advanced features and capabilities for their products. This has made smart kitchen appliances one of the most promising markets for innovation shortly. 
There is a growing demand for smart kitchen appliances as people become more conscious about their food and beverage choices. These appliances can help make the task of cooking and drinking more convenient and straightforward. They come with sensors that track various factors, such as temperature, ingredients, and time. This data is then used to provide tailored recommendations or alerts to the user.
This includes adopting smart kitchen appliances that can make meal preparation and consumption easier. Interestingly, millennials (those aged 18-34) are especially likely to be interested in these technologies. This is likely due to their involvement in the food industry and their desire for sustainable practices.
Smart Kitchen Appliances are a newer product category that has seen rapid growth in recent years. There are several reasons for this growth, including the fact that they are convenient, easy to use, and more affordable than traditional kitchen appliances. However, there are also some disadvantages associated with smart kitchen appliances. One of these is that they typically require more maintenance than traditional appliances. 
---
---
Media Enquires
If you require any further information about a related market, please get in touch with us. we're happy to help you
+91 7008 614 496
+91 7008 614 496