Smartphones and Internet Unlocking New Opportunities as Mobile Cloud Market Grows, says Market.us
---
---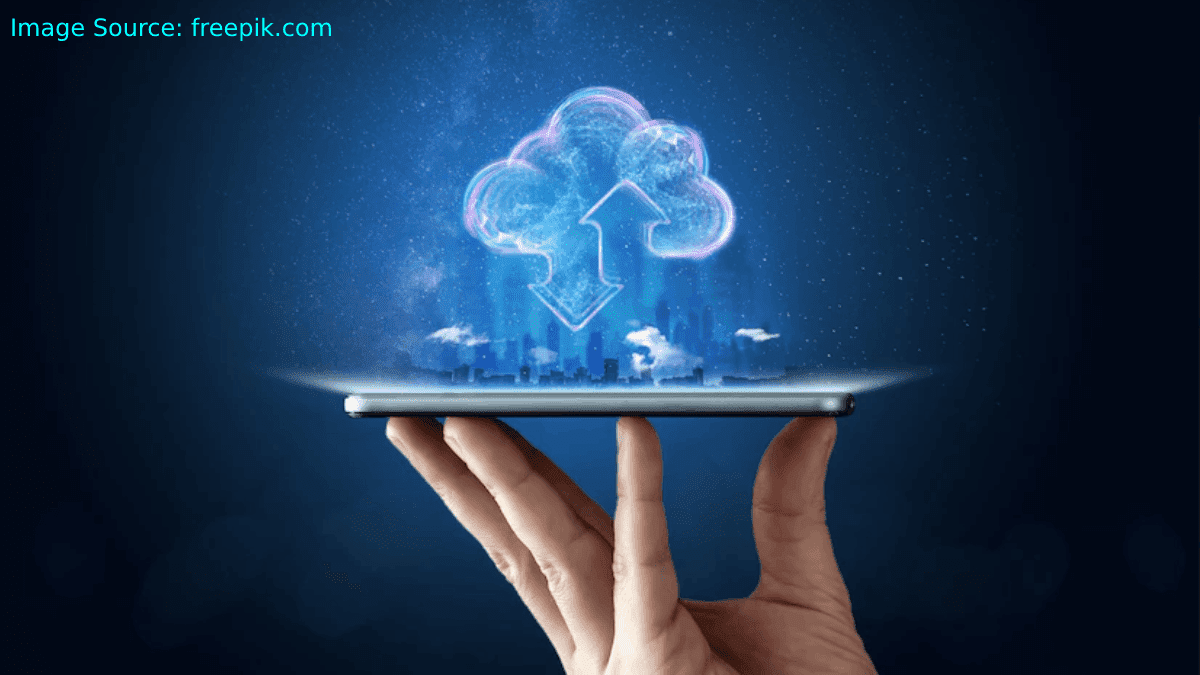 A rise in the popularity of mobile cloud computing comes from cloud computing's constant evolution and increasing adoption. Mobile cloud accesses cloud-based applications and services through mobile devices. Mobile phone internet bandwidth is growing, and cloud-based tech expands the market.
This technology allows applications can be built quicker, more flexible, reliable, and instantaneously. It gives users an answer to their storage and backup issues. It gives mobile devices a high level of privacy and security against malicious viruses. This technology is advancing and resulting in improved smart gadgets.
According to a report by Market.us," The Global Mobile Cloud Market Market is projected to be USD 9.43 Billion in 2022 to reach USD 46.90 Billion by 2031 at a CAGR of 21.38%."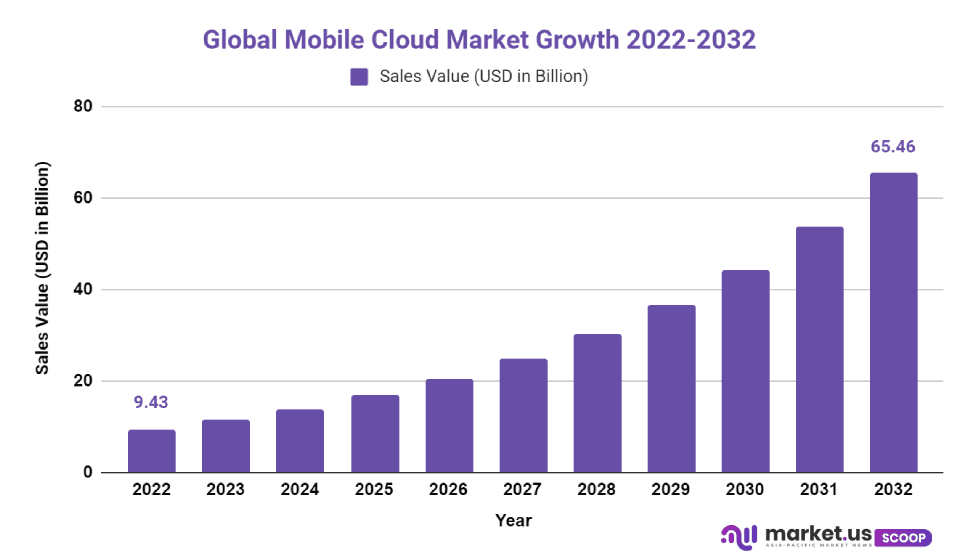 Anurag Sharma, the senior research analyst at Market.us, said," The rapid growth of smartphones and internet usage will open new doors and opportunities for cloud service providers and application developers to enter the market. Many enabling technologies are anticipated to help accelerate the growth and development of the mobile cloud industry, including 5G HTML5, CSS3, Hypervisor Cloudlets, Cloudlets, and Web 5.0."
Click here to check 200+ pages of in-depth market analysis reports on the Mobile Cloud market.
The Digital First Economy relies on the infrastructure of information technology (IT), which is essential for everything, from connectivity to cloud computing. A mere 20% of ASEAN countries are using cloud technology.
About 54% have adopted Long Term Evolutions (LTE), while 35% have opted for fixed broadband. These figures reveal that millions of families and individuals are still without access to the internet. Therefore, it is important for organizations to focus on infrastructure and reprioritize investments in digital technology to increase business resilience.
These new technologies will make it possible to create offline support specifications that allow web apps to run on any smartphone regardless of its underlying architecture. It will also decrease latency and offer faster response times. Companies use mobile cloud solutions for high-end and real-time applications.
The Mobile Cloud Market is an innovative new platform offering users various features and benefits. It enables customers to purchase cloud services on their mobile devices, with access to a wide range of options from leading providers. Customers can easily compare plans, prices, and features and keep track of their usage and billing information in one place.
The interface is intuitive and easy to use, so customers can quickly find the best plan for their needs. Additionally, the market makes it easy for customers to switch between service providers without losing data or starting from scratch. With the Mobile Cloud Market, customers get convenience, flexibility, and control over their cloud services – making it an excellent choice for anyone looking to get the most out of their cloud experience.
The major issues facing the global mobile cloud market are privacy and security. Smartphones are vulnerable due to their limited processing speed or memory. Reports have also been made that third-party firms sold sensitive personal data to organizations without consent from consumers. Mobile security professionals have become increasingly concerned about this issue.
Globally, the healthcare sector has undergone rapid changes. Many factors have contributed to the rapid growth of healthcare cloud applications. They include new diseases, increased regulatory norms in different parts of the world, increased focus on population and health management, innovations, better-informed customers, and the development of advanced mobile applications. This will, in turn, help boost services and solutions in the coming years.
IT computing solutions which are resilient and scalable will be able to meet the growing demand. The pandemic prompted remote work and an increase in reliance upon digital simulations. This heightened the need for mobile cloud infrastructure. These technologies are rapidly being adopted quickly by clinical service providers. These systems allow for remote work by firms, which can significantly lower their IT spending. This also increases the demand in Healthcare Applications for mobile cloud solutions.
---
---
Media Enquires
If you require any further information about a related market, please get in touch with us. we're happy to help you
+91 7008 614 496
+91 7008 614 496