Sneaker Market Overwhelmed By New Trends, Taking Over the Fashion Scene, says Market.us
---
---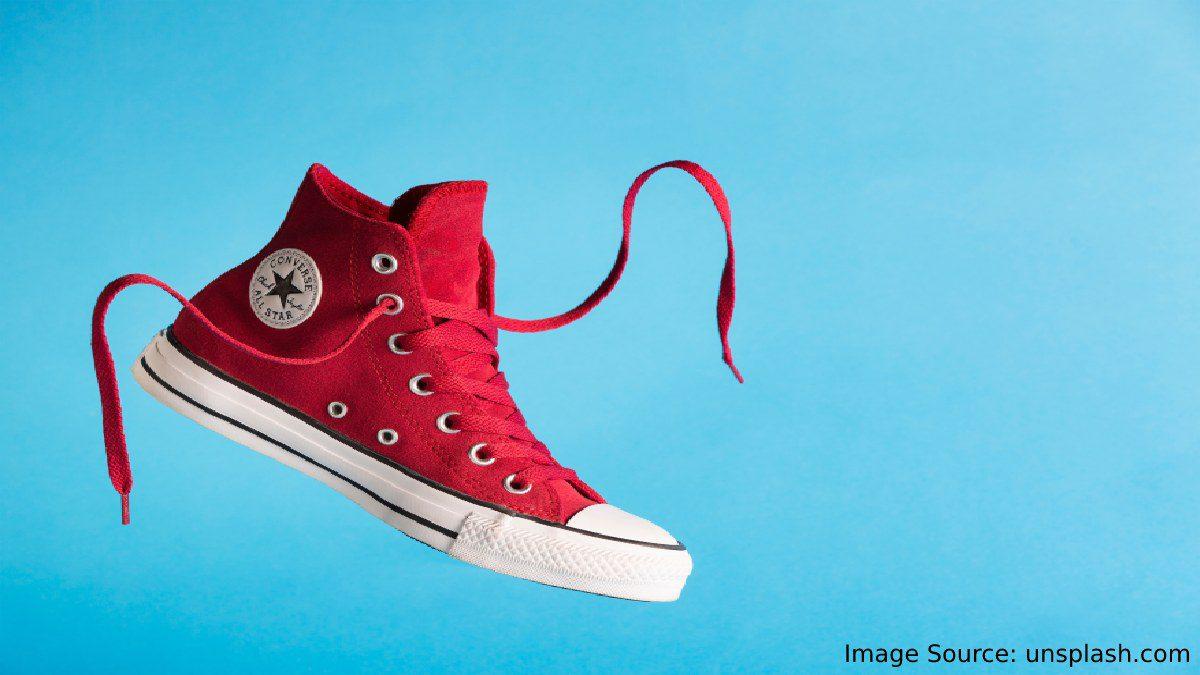 Various factors are contributing to the increase in sneaker sales, including the popularity of basketball and streetwear. Prices for sneakers vary greatly, with some selling for as little as $20 and others costing hundreds of dollars. Many brands and styles of sneakers are available on the market, so anyone can find what they're looking for.
According to the latest report by Market.us, "The global sneaker market size was USD 81.01 Billion in 2022 and is projected to touch USD 117.13 Billion by 2032, exhibiting a CAGR of 8.2%."
Anurag Sharma, a senior research analyst at Market.us, said, "Sneakers have become a part of our everyday wardrobe, often seen on the feet of everyone from athletes to fashionistas. The sneaker is more than just an athletic shoe; it has become a cultural phenomenon that has taken the world by storm. From high-end designer collaborations to classic reissues of timeless silhouettes, there is something for everyone regarding sneakers. With its wide-ranging appeal, the sneaker is a must-have accessory for every fashion lover's wardrobe."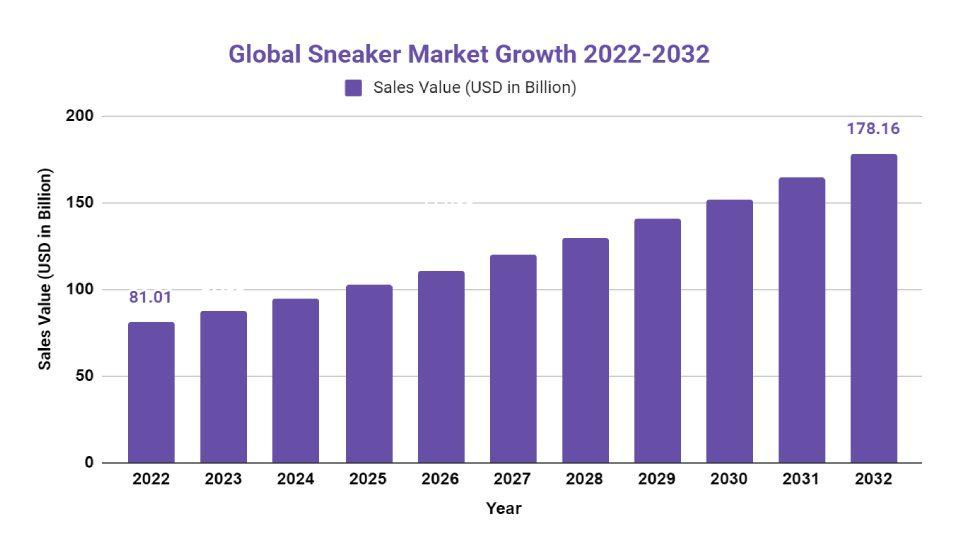 The sneaker market is an ever-growing industry, with more and more people investing in the trendiest models of shoes. With new releases always coming out, it can be hard to keep up with the latest trends. This article will provide insight into the sneaker market trends, giving readers an overview of what sneakers are now popular. This article will cover today's styles and prices, from high-end luxury sneakers to lower-priced alternatives.
In recent years, the sneaker market has seen explosive growth. With many leading brands taking the industry by storm, the global sneaker market has reached a multi-billion dollar value. According to industry experts, more than 5 billion pairs of sneakers are in circulation worldwide. Driven by technological innovations and changing consumer preferences, the sneaker market continues to expand at an impressive rate each year.
The sneaker market is a rapidly growing industry that has seen immense success in the past decade. From Nike to Yeezy, it's hard to ignore these brands' impact on the retail landscape. The meteoric rise of sneaker culture has captured the attention of consumers and investors alike, resulting in a dynamic and ever-evolving market.
The sneaker market has seen tremendous growth over the last few years. The demand for stylish, functional, and affordable sneakers has grown exponentially, making it one of the most lucrative industries today. With a wide variety of designs, colors, and sizes available in the market, there is something for everyone. This article will explore how the sneaker market has grown and discuss why consumers are drawn to this versatile footwear option.
The sneaker market is one of the most dynamic and fast-growing industries in the fashion world. From classic styles to the latest trends, sneakers have become a must-have item for people of all ages. As sneaker culture continues to evolve, it's important to understand which factors drive this market. 
The sneaker market is an ever-evolving industry that has recently seen several innovative advances. From the booming popularity of limited edition designer shoes to the rise of sustainable materials, the sneaker market has experienced some exciting changes over the past few years. The latest development in this field has been centered around consumer demand for unique designs, comfort, and affordability. As companies race to meet these changing needs, there are now more options than ever for customers seeking high-quality footwear.
Increasing awareness of health threats such as type 2 diabetes, obesity, and high blood pressure drives various sports and fitness events among consumers that support the market growth. Manufacturers are striving more for improvements in athletic shoes, and 3D printing is likely to play a major role in the growth of the athletic shoe market. 
The growing popularity of personalization and personalization in athletic shoes, such as Nikeld by Nike, Inc., plays a key role in increasing sales of athletic shoes around the world. The increase was observed in the number of consumers of numerous social media platforms and internet penetration. 
Most of the major companies in the footwear market organize themselves to promote their products and services on these social media platforms. among target customers on social media. Therefore, in terms of social media marketing strategy, the global sneaker market sees a dangerous prospect of gaining ground. 
---
---
Media Enquires
If you require any further information about a related market, please get in touch with us. we're happy to help you
+91 7008 614 496
+91 7008 614 496