Solar PV Inverter Opportunities Abound as the Renewable Energy Sector Reawakens, says Market.us
---
---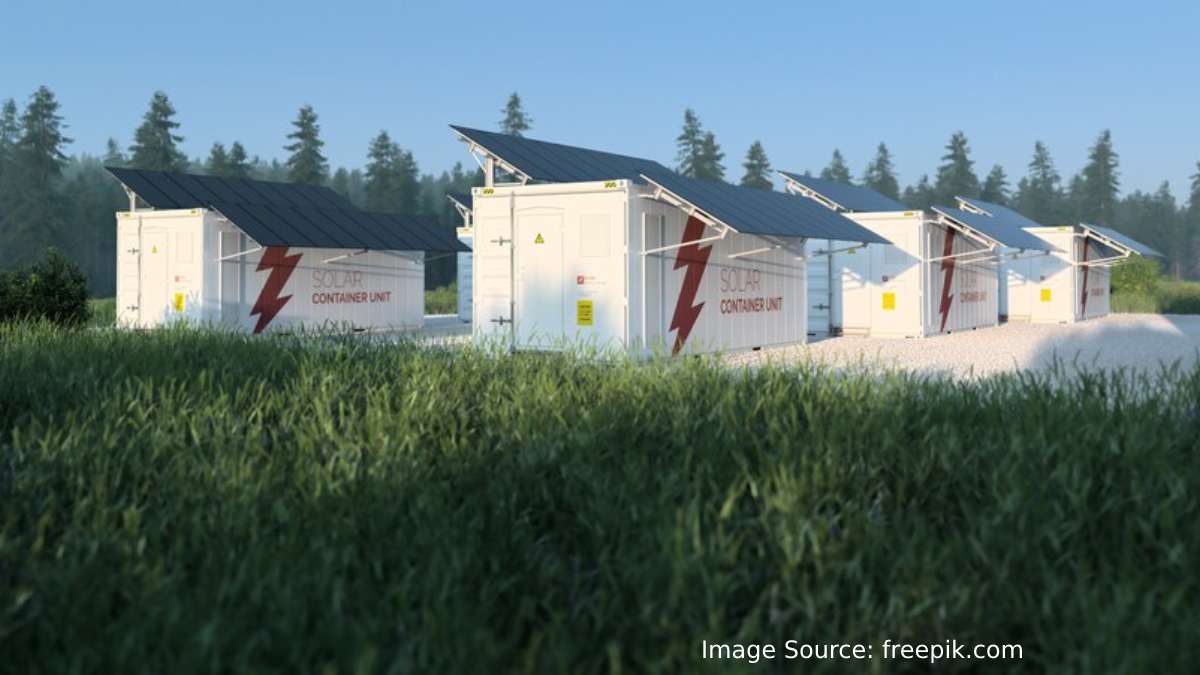 Energy demand is increasing year after year. This drives the demand for renewable energy, such as solar energy. Alternative energy, particularly solar and wind, has been put on the back burner since the 2014 downturn in gas prices. This trend has reverberated throughout many industries.
According to Market.us, "The Solar PV Inverters Market is projected to reach a valuation of USD 16.67 Billion by 2032 at a CAGR of 6.0%, from USD 9.31 Billion in 2022."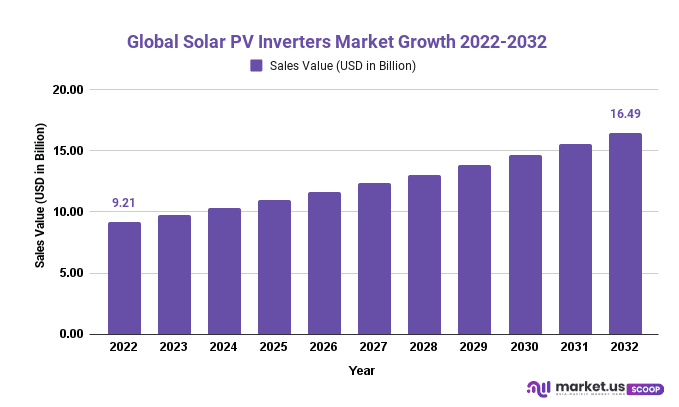 Anurag Sharma, a senior research analyst at Market.us, said, "Rapid growth in the renewable energy sector and simple installation of solar inverters are key factors driving the market's growth over the forecast period." 
Due to disruptions in the supply chain, the COVID-19 pandemic has hampered the global market growth for PV inverters. Due to a reduction in new construction and the diversion by residential and business end-users of funds to sustain the COVID-19 pandemic, the demand for the PV Inverter has also been affected.
Rising Demand for Electric Power through Clean Energy Sources
The United Nations estimates that the world's population reached 7.8 billion in 2020. Of this, approximately 1 billion were without electricity. By 2030, the world's population will be 8.6 billion. This will increase the energy demand even more. Due to growing awareness about sustainable energy sources, the power industry has moved its attention to large-scale electricity production using renewable energy in order to meet the increasing electricity demand.
Over the last decade, renewable power generation has seen unprecedented growth. It is also consistently outperforming expectations, with new records being set each year and more companies committing to energy transitions. Renewable energy has seen significant progress due to the changing preferences of consumers for sustainable environments, government ambitious targets, and proper planning and policies.
Region-wise, Asia-Pacific is a large electricity consumer and plays an important role in the global market for energy. Many governments from the Asia-Pacific region recently set targets to increase their renewable energy source contribution to their energy mix. The Pacific region is expected to encourage renewable energy by offering tax and tariff benefits as well as preferable tariffs. These factors will drive the market for solar inverters over the forecast period.
Reduced costs for renewable power generation
The decreasing cost of solar equipment has driven global growth in solar and related industries. Although initial costs for solar equipment seem high, utilities often offer incentives and even funding up to half of the costs. The solar panel price was around USD 9 per watt but has fallen to USD 3 per hour. This would mean that a system could cost USD 25,000 to 30,000 on average.
The decline in prices has led to solar loans and government subsidies. They have also contributed to further price drops over the past five years. In 2018, solar credits were the most popular consumer finance option for residential customers. The cash markets and TPO (Third Party Owned) are losing ground to solar lending. This includes both home equity and personal loans.
Substitute technologies for power generation are available
Over the forecast period, the global electricity demand will increase by nearly two-thirds. The market is expected to grow over the next eight years due to an increased focus on utility and distributed power projects. Natural gas is now more widely available due to its lower prices, particularly in North America, China, and Thailand. The increasing focus on electricity generation from cleaner sources and the degrading of coal reserves will likely lead to a greater share of gas-fired power in the global energy mix. This is expected to limit the growth of PV inverter markets.
---
---
Media Enquires
If you require any further information about a related market, please get in touch with us. we're happy to help you
+91 7008 614 496
+91 7008 614 496