Strategic Alliances Sparks Growth in the AI Driven Interactive Kiosk Industry, says Market.us
---
---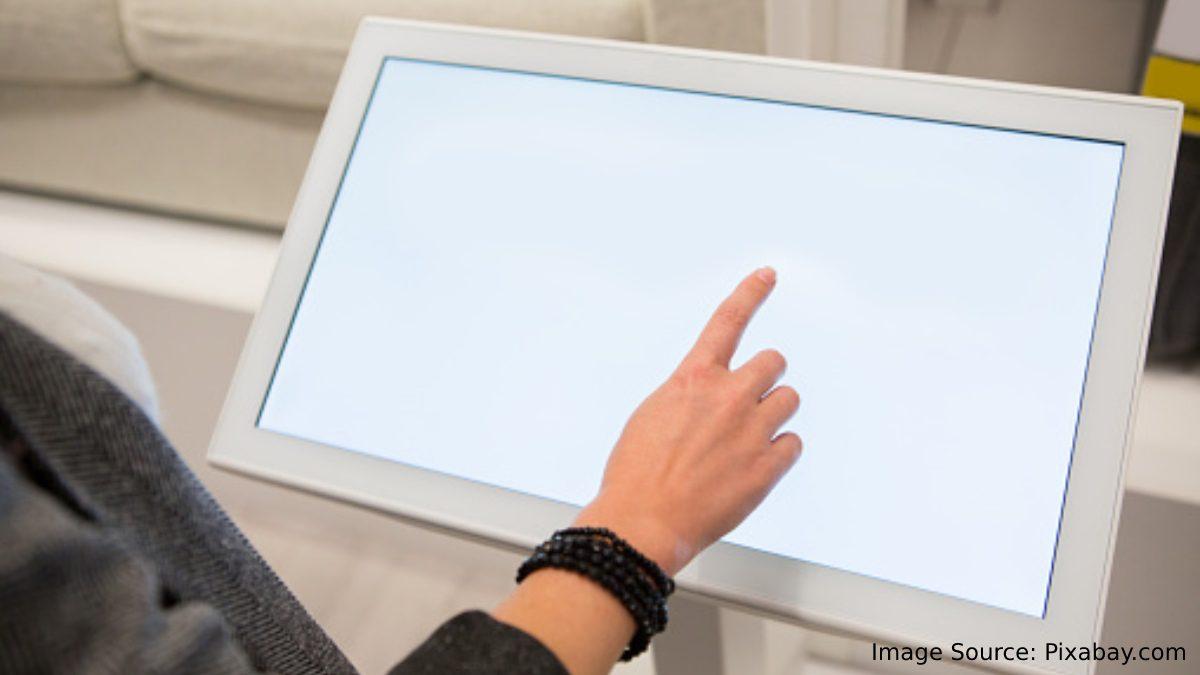 A computer terminal with specialized hardware and software that offers access to information and programs for communication, business, entertainment, or education is known as an interactive kiosk. These self-service options provide users with a user-friendly interface together with interesting digital content and information.
According to a report by Market.us, "The size of the global interactive kiosk market was estimated at USD 30.47 billion in 2022, and it is anticipated to rise at a CAGR of 7.2% from 2023 to 2032. It is expected to reach USD 70.18 billion in the projected time frame."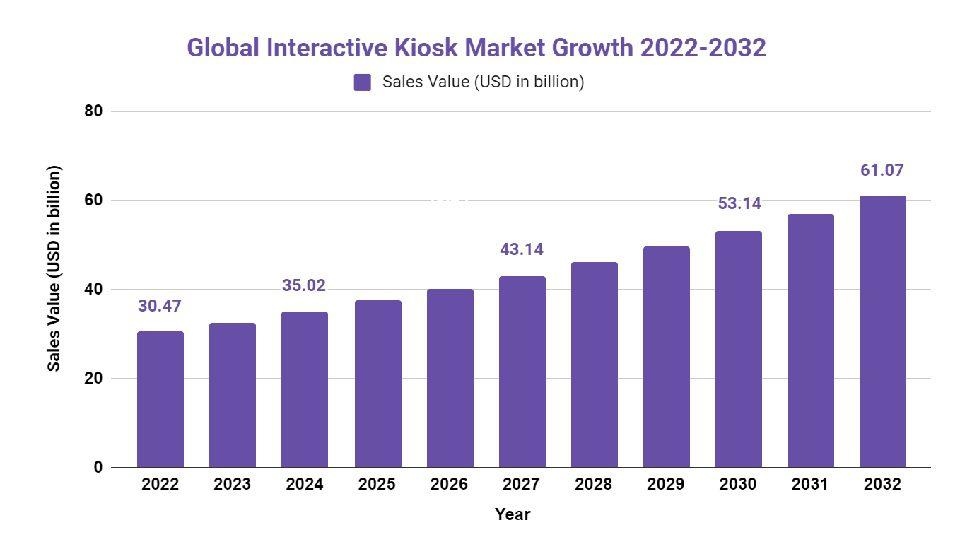 The market has grown quickly over the past several years as a result of the high level of development in payment and security technologies. It has also grown thanks to strategic alliances and collaborations among the key players.
The rapid use of cloud computing services in Near Field Communication (NFC) devices and contactless payment systems is one of the major trends that are currently occurring in the global interactive kiosk industry.
Anurag Sharma, a senior research analyst at Market.us, said, "A significant driver of the interactive kiosk market's expansion is the increased need for managed self-service kiosks from sectors including entertainment, retail, BFSI, and others. Major players are making investments by forming strategic alliances and working together to create cutting-edge kiosks based on the AI platform."
Robotic analytics capabilities and a single-modal usability approach are the foundations of kiosks, which need a core structure to hold a lot of data. Cloud technology can easily and affordably satisfy this data need in a safe and dependable environment.
Kiosk integration is a key emphasis for major firms like Samsung Electronics, XIPHIAS Software Technologies, and others. The Analytics as a Service (AaaS) capabilities of these cloud computing services enables customers to swiftly configure the kiosks without the need for external storage devices.
Service providers can take advantage of a number of advantages from interactive kiosks, which can optimize business costs by cutting down on manpower and infrastructure setup. Self-service tools enable users to complete activities on their own, without the assistance of direct support agents.
Customers are more satisfied as a result since they have more control over their purchase decisions. The broad acceptance of self-service interactive kiosks is the result of these important aspects.
A common cybercrime today is the misuse of bank kiosks and cards. Since public kiosks are vulnerable to hacking, fewer people use these internet services. It has become normal practice to create a false identity before kiosks commit fraudulent conduct. The expansion of the interactive kiosk sector is hampered by this unless the kiosks are constantly watched.
The touchscreen interaction facility can assist in providing consumers with extremely effective services, increasing customer happiness.
Bed Bath & Beyond and NCR Corporation have a deal that will expire in March 2022. The company's checkout strategy now uses SCO which is cloud-enabled. The SCO solutions from NCR offer operational advantages including quicker checkouts and cutting-edge features on a strong foundation, such as shrink prevention and computer vision. Customers can checkout according to their preferences with the addition of SCO, reducing friction and waiting times.
The regional market in North America had the biggest revenue share in 2021, followed by the market in Europe. One of the most politically stable regions in North America, and it is anticipated that this tendency will continue in the years to come.
A good sign for firms is the rising market demand. The major manufacturing firms are currently concentrating on putting innovative solutions into practice to meet the demands of tech-savvy customers.
Over the projected period, the market in the Asia Pacific region is anticipated to develop at the fastest rate.
---
---
Media Enquires
If you require any further information about a related market, please get in touch with us. we're happy to help you
+91 7008 614 496
+91 7008 614 496