Strict Government Restrictions Boosting Prospects of the Gas Sensors Industry, says Market.us
---
---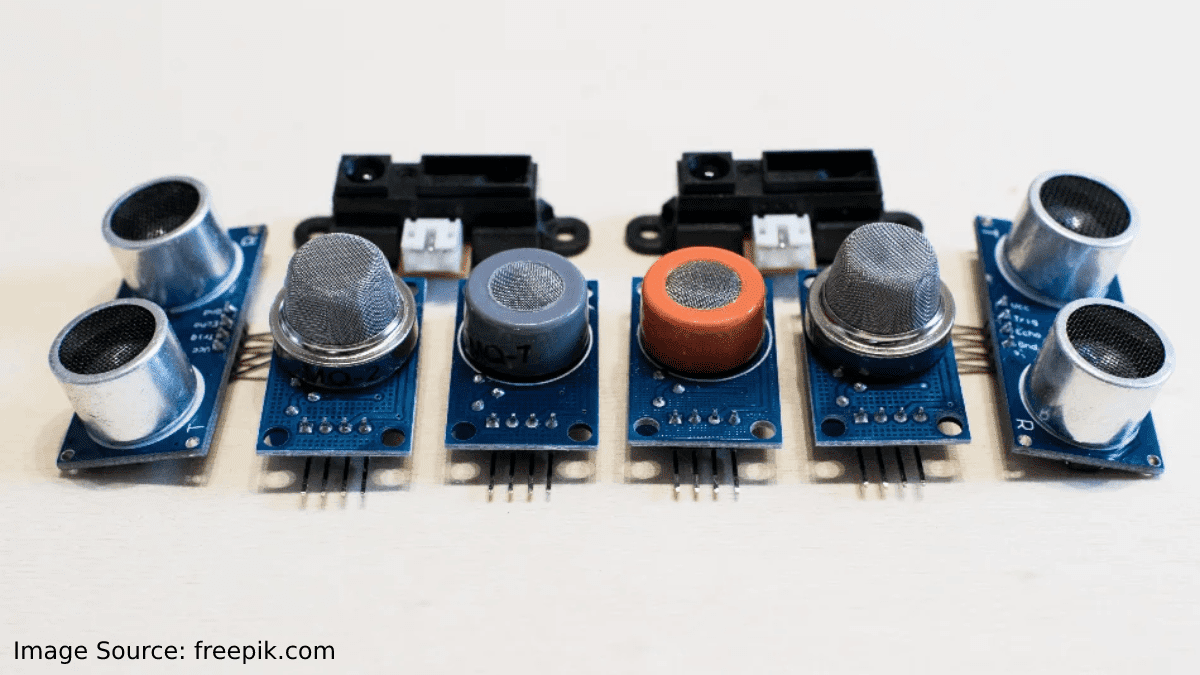 Gas emissions from numerous industrial operations, including home and industrial ones, are continuously controlled and monitored using gas sensors. The increasing demand to reduce hazardous emissions from important businesses augurs well for the market's expansion.
According to a report by Market.us, "The size of the worldwide gas sensor market was estimated at USD 2.72 billion in 2022 and is anticipated to increase at a CAGR of 9.1% from 2022 to 2032. During the forecast period, it is expected to reach USD 6.5 billion."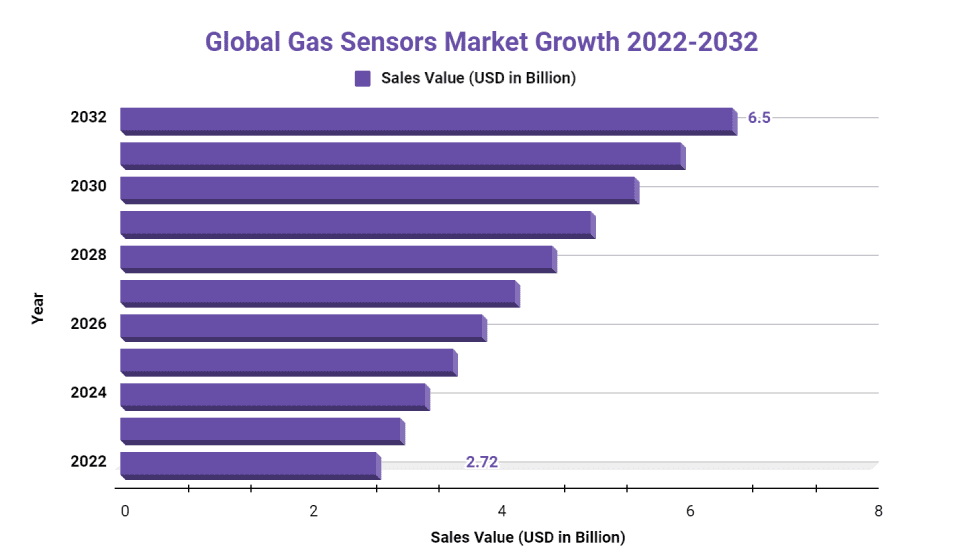 Gas sensors are used by many industries, including chemical, oil & gas, and electricity, to find different dangerous and combustible gases. These industries release a significant amount of gases into the atmosphere. These gases can have a negative impact on human health if they are released in large quantities.
The usage of methane for power generation is also very common. If methane leaks are not properly discovered, they can ignite into explosive mixtures in the air, making them dangerous greenhouse gas. As a result, new sensor technologies are being created, such as electrochemical sensors that are tailored to certain substances and non-dispersive infrared (NDIR) sensors that are utilized in businesses to detect gases like methane.
Smart gas sensors are being created by gas sensor manufacturers thanks to technological advancements and breakthroughs. Additionally, a number of businesses are creating drone-based gas leak detection systems to improve safety for pipeline operators around the world.
ABB announced the release of the HoverGuard, a drone-based gas leak detection system, in April 2021. Leaks up to 100 meters from the natural gas distribution are detected, mapped, and quantified by HoverGuard. Such technical advancements are encouraging for the market's expansion.
Anurag Sharma, a senior research analyst at Market.us, said, "During the projection period, the demand is anticipated to be driven by strict government restrictions aimed at reducing automobile emissions. Government agencies all around the world enforce rules and regulations regarding the gas emissions from automobiles."
Gas sensors are necessary because many industrial processes must continuously monitor and regulate gas emissions.
IoT is important to the information technology industry. When a variety of information-sensing devices are integrated with the internet, a network of sensors is created.
Additionally, the IoT generates a significant need for advanced connected devices that support M2M and device interoperability in accordance with connected environment requirements.
Numerous startups are investing in the creation of a network of sensors that can provide information on pollution utilizing gas sensors.
The extensive use of gas sensors does, however, result in an increase in shipments of these sensors, but price erosion severely restrains sales growth.
Gas sensors are necessary because many industrial processes must continuously monitor and regulate gas emissions.
Sensirion unveiled its SEN50 and SEN55 environmental sensing products in April 2022 to measure important environmental factors. A simple sensor solution platform for the precise detection of particulate matter, the SEN50 environmental node is a component of the SEN5x family.
Sensirion AG successfully acquired Qmicro B.V., a creative OEM supplier of miniature gas-analysis technology, in February 2021. Sensirion added stand-alone micro to its line of gas sensing products with this acquisition, expanding it beyond components and modules.
In 2021, Asia Pacific dominated the market and generated more than 32.0% of worldwide revenue. The need for gas sensors for air quality monitoring is rising as people in the Asia Pacific region, including China and India, become more conscious of how air pollutants affect human health.
Throughout the predicted period, stable growth is anticipated in Europe. The region's market is predicted to increase as a result of strict regulations governing gas emissions and the ensuing requirement for emissions monitoring.
---
---
Media Enquires
If you require any further information about a related market, please get in touch with us. we're happy to help you
+91 7008 614 496
+91 7008 614 496