Strong Forecast for Industrial Separator Sales Driven by Increased Industrial Growth, says Market.us
---
---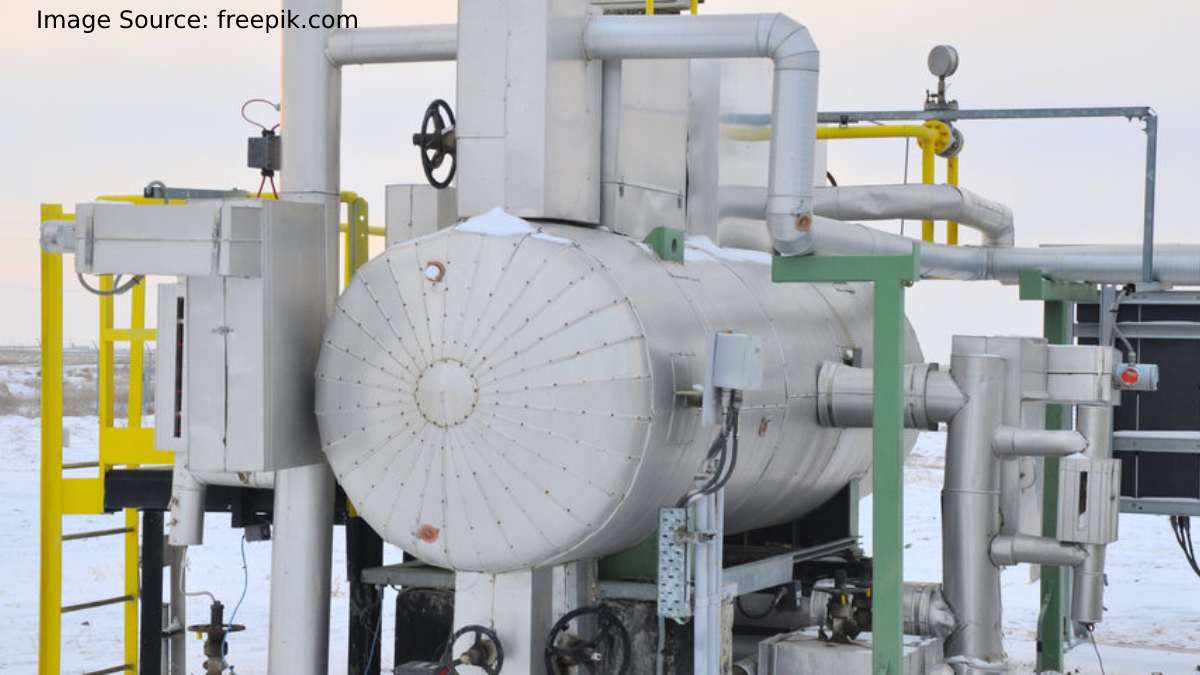 Industrial separators can be used to separate materials or substances by size, shape, density, or both. Screens, filters, and sieves are all common industrial separators. 
Separators for industrial use are equipment that separates materials. They can be found in many industries, including chemical manufacturing, petroleum refining, and food processing. Industrial separators have many advantages. They are efficient and fast. They are versatile and can be used across a range of industries. Industrial separators are easy to use and safe. 
According to Market.us, the research mentioned that "In 2022, the Industrial separators market was valued at USD 5.6 Billion. The market is expected to grow at a 17.1% CAGR during the forecast period (2022-2032)".
This market report on global Industrial Separators offers a detailed analysis of the different techniques and materials that are used in the production process of Industrial Separators products. 
The report analyses multiple aspects, including production and end-use segments. It includes everything from an industry chain analysis to a cost structure analysis. The report provides detailed information to measure the impact of the latest industry trends on industrial separator production.
Gaurav Yadav, a senior research analyst at Market.us, said, " The growing trend in recycling drives Industrial Separators' growth due to environmental pollution. Other factors that contribute to the market growth of Industrial Separators include rapid urbanization in developing countries and an increase in smart-city projects. The food and beverage industry, where the government maintains quality standards, is also expected to affect Industrial Separators' market growth positively."
Industrial separators are used to separate different liquids and solids from a mixture. There are many types of industrial separators. Each one is designed to accomplish a specific task. You can choose from decanters, sand filters, and centrifuges. 
Many industries use industrial separators. They can be used to separate oil from water, oil from pulp, paper, sugarcane from sugarcane, and bone from meat. They can also be used in chemical plants to remove waste streams. 
Industrial separators offer many benefits, including increased production efficiency by allowing for different parts of a mixture to be processed separately. They help to reduce waste by separating usable and unusable materials. They can be used in many industries, including food and beverage processing and chemical production.
These include strainers, sieves, and cyclone separators. Secondary separators can be used to refine the products of primary separations. These are filters, adsorption, and centrifugal separators. 
Tertiary separators can clean or recover specific components from other products. These include liquid-liquid extraction and dissolved gas. Separators for industrial use can separate different kinds of materials. These machines can be used in many industries, including chemical, oil, gas, and food production. They are often used to clean up liquid and gas products.
The Industrial Separators Market is forecast to grow due to factors like increased industrial growth. This has led in part to the expansion of the mining sector, which in turn has created a demand. The market for Industrial Separators is also expected to grow because of the positive outlook from other end-use segments like food and disposal. Globalization and urbanization in emerging countries are also driving the growth of Industrial Separators.
Industrial separators are classified according to their primary purpose. Primary separators 
The Industrial Separators Market can be segmented based on End-User Type and Material Type. This market can be divided by End-User Type into Automotive, Consumer Electronics, and Industrial. This market can be divided by material types, such as Polypropylene or Polyethylene.
---
---
Media Enquires
If you require any further information about a related market, please get in touch with us. we're happy to help you
+91 7008 614 496
+91 7008 614 496