Surging Demand for Consumer Goods Propels Nylon Monofilament Industry, says Market.us
---
---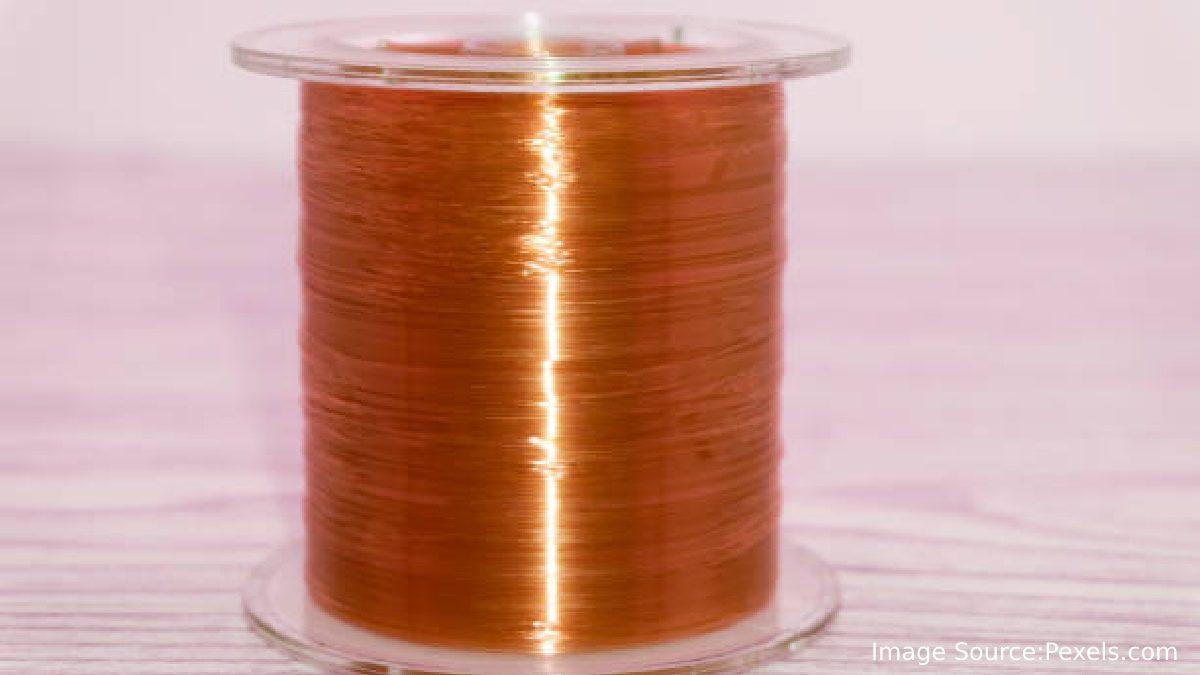 A variety of fishing nets can be made from nylon monofilament. Because of its durable and cost-effective properties, nylon monofilament is widely used for fishing nets. In the next few years, the fishing industry will expand and there will be a greater demand for nylon monofilament to make fishing nets.
According to the latest report by Market.us," The Global Nylon Monofilament Market size is expected to be worth around USD 83.029 billion by 2032 from USD 1.981 billion in 2022, growing at a CAGR of 5.95% during the forecast period from 2022 to 2032."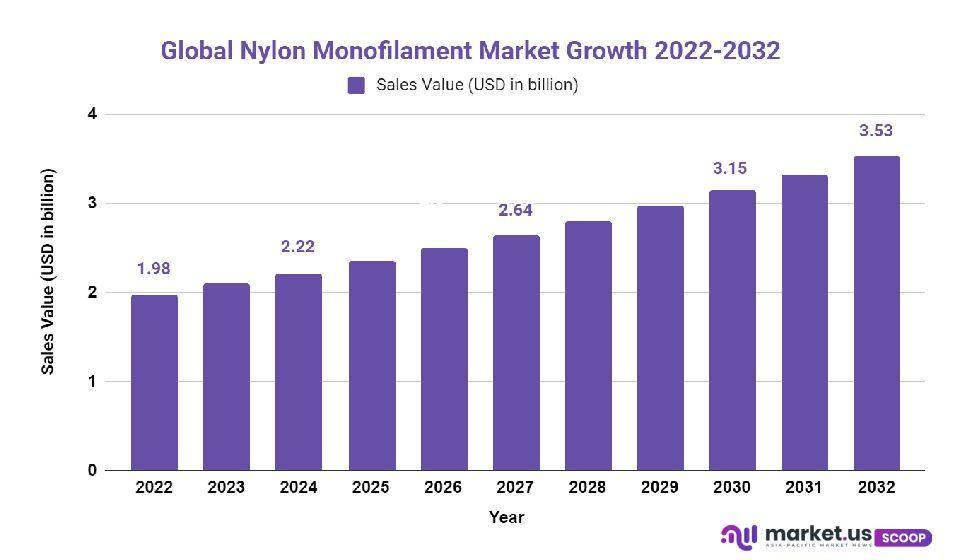 Gaurav Yadav, a senior research analyst at Market.us, said," The growing use of nylon monofilament for consumer goods and the continued growth in the consumer goods industry is the main driver of the global Nylon Monofilament Market. The market is growing due to rising demand for fish products and the booming fishing industry. The global Nylon Monofilament Market will be supported by rising monofilament applications in medical industries, particularly in countering diabetes."
The nylon fishing line is the most well-known monofilament, a single continuous strand filament made of synthetic fiber. Polypropylene monofilaments melt at a higher temperature than nylon and can be extruded at temperatures between 260 to 260 degrees Celsius.
The rapid commercialization and growth of racket sports is expected to increase the demand for equipment. The global nylon monofilament market will continue to face key challenges due to volatile raw material prices as well as the availability of cheaper substitutes like polyesters. The global market is expected to be further affected by growing environmental concerns about nylon biodegradability. Industry participants have great opportunities to benefit from R&D efforts to create environment-friendly monofilaments.
Nylon monofilament is booming because of the growing agricultural sector.
The Nylon Monofilament Market is driven by the growing agricultural industry around the world. It is primarily used as a nylon fishing line. The total value of Japan's farm production was US$84162 million in 2019, an increase of 2.63% over the 2018 figure of US$81999.
Toray Industries, Inc announced an increase of 20 percent in the price for nylon 66 yarns, and derivative textiles, for automotive airbag applications, on November 4, 2021. These new prices will be effective for shipment starting December 1. Zeus has created an LCP monofilament to enhance catheter braiding reinforcement. Due to the growing demand for lightweight cars, monofilament will benefit from a flourishing automotive industry in developing countries.
The Nylon Monofilament Industry has seen an increase in its fishing industry.
The key drivers for the market's growth are the global increase in nylon monofilament demand for fishing nets and the increased use of nylon monofilament in commercial, technical, and automotive textile sectors. The demand for nylon monofilament is expected to rise due to the rapid growth of the fishing industry in India and Japan. Due to its large seashore, India is fourth in fish production globally.
Nearly 20% live along the coast, and over 4,000 areas of coastal coastline are involved in fishing activity. The market for nylon monofilament is growing due to new applications in healthcare, particularly in surgery and diabetes treatment. The market is expected to grow rapidly due to a rise in old age and an increase in diabetes patients, especially in the Asia Pacific region.
Nylon is a popular choice for this fabric. Nylon is a preferred polymer filament for these fabrics due to its durability and resistance against corrosion. Monofilament yarn is characterized by its solid, circular cross-section. You can alter its shape to make hollow or non-circular filaments. Its diameter range is between 100 and 2000 mm. This filament is commonly used in everyday life for dental floss, fishing line, and bristles for toothbrushes.
---
---
Media Enquires
If you require any further information about a related market, please get in touch with us. we're happy to help you
+91 7008 614 496
+91 7008 614 496