Surging Demand for RF Power Semiconductors Presents New Investment Horizons, says Market.us
---
---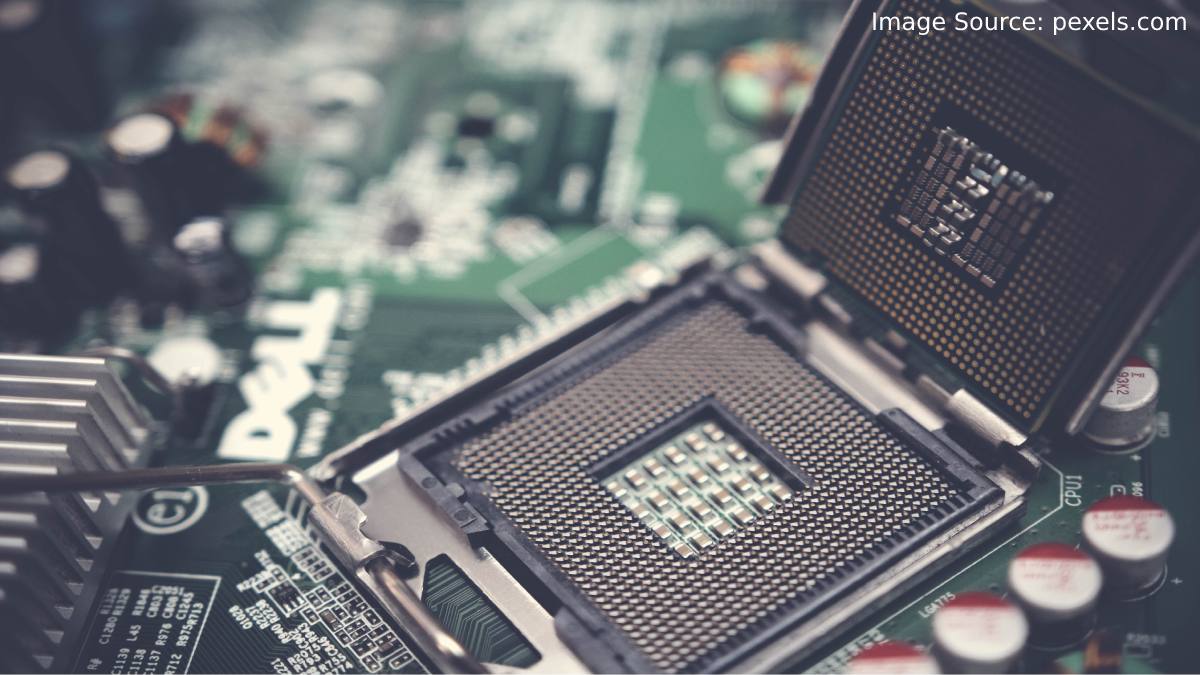 Due to the growing demand for wireless communication technology worldwide, the RF power semiconductor market will experience significant growth. This has created a lucrative environment for businesses to invest in. 
RF power semiconductors play a crucial role in modern communication technologies and are integral to wireless base stations and network infrastructure. This market will continue to grow as 5G networks become more popular. They can provide faster data transfer speeds and better connectivity over long distances.
According to research by Market.us," The RF Power Semiconductor Market was valued at USD 32.58 billion in 2022. It is expected to grow at a CAGR of 11.7% by 2030."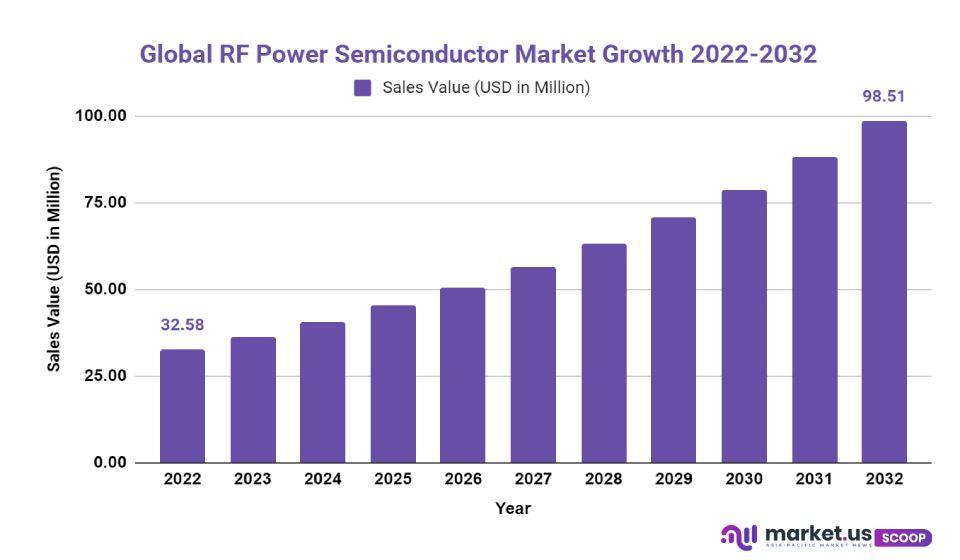 This growth will be driven by increasing demand for data transmission systems and communications, new radio technologies, and the emergence of 5G networks. The increasing use of smartphones and other consumer devices is another factor that has contributed to the increase in demand for RF Power Semiconductors.
Many vendors are also looking to develop sector-oriented products due to the increasing adoption of efficient management solutions in the power industry. This is expanding the market for RF power semiconductor devices. 
For Instance, Cadence Design Systems, Inc. announced that it had enhanced its Cadence Voltus IC Power Integrity Solution by adding an extensively parallel (XP) algorithm option using distributed processing technology to power grid signoff at advanced node process technologies.
The RF Power Semiconductor Market Research Report plays a key role in leading companies and helps expand the business beyond innovation. However, business models constantly change, and supply chain analysis and product trends show remarkable results. Technology innovation is rapidly expanding for manufacturers. This is driving the explosive growth of the RF Power Semiconductor Market.
Gaurav Yadav, a senior analyst at Market.us, stated, " The RF Power Semiconductor Market is expected to see significant growth due to the growing demand for 5G technology, the popularity of connected devices, and IoT applications. The market will continue to grow due to technological innovations and increased investments in R&D. This space is great to invest in creating strategies that meet customers changing needs and taking advantage of emerging opportunities."
The RF power semiconductor market can be sub-segmented by geography into North America (Latin America Excluded Japan), Europe, Japan, APEJ, Middle East & Africa, and North America. APEJ's RF power market is expected to be the largest in the global RF semiconductor market. This is due to the advancements in next-generation communication technologies in different countries in the region.
The RF power semiconductor market is consolidated. Top players in the market occupy the major market share. Moreover, the manufacturing cost of making RF power semiconductors is high, making it the new player difficult to enter the market. Some key players include Analog Devices Inc., Aethercomm Inc., Cree Inc., Mitsubishi Electric Corporation, NXP Semiconductors NV, Qorvo Inc., and STMicroelectronics NV, among others.
The RF Power Semiconductor Market offers many promising opportunities for growth. There is a high demand for RF semiconductors due to their essential component in many applications. This market offers huge profit potential. Companies that capitalize on current trends and a growing consumer base can make enormous profits. Companies must develop innovative products to meet changing customer demands to capitalize on this opportunity.
Many factors, including the high cost of RF power transistors, a lack of skilled workers, and limited resources, limit the RF power semiconductor market. The implementation of new technologies will reduce production costs and open up more opportunities for the industry. Additionally, subsidies and tax credits from the government can reduce overall costs for RF power semiconductors. This will eventually lead to an increase in demand for these components.
The RF power semiconductor market has great potential, but there are a few restraining factors to be aware of. These include technological limitations, costs, and competition from other technologies. Companies in this field need to balance innovation with cost-effectiveness to ensure that their products are competitive.
Companies that make RF power semiconductors can use existing technology and invest in research and development to grow their market share.
Many factors drive the RF power semiconductor market. It is primarily driven by the growing demand for wireless connectivity, particularly in the consumer electronics industry. These devices are now more efficient and capable of performing at higher levels due to increased investments in research and development. This industry is also receiving a boost from government initiatives to expand mobile broadband coverage.
---
---
Media Enquires
If you require any further information about a related market, please get in touch with us. we're happy to help you
+91 7008 614 496
+91 7008 614 496