Surging Popularity of the Avocado Oil Market Spurs Expansion in Varied Applications, says Market.us
---
---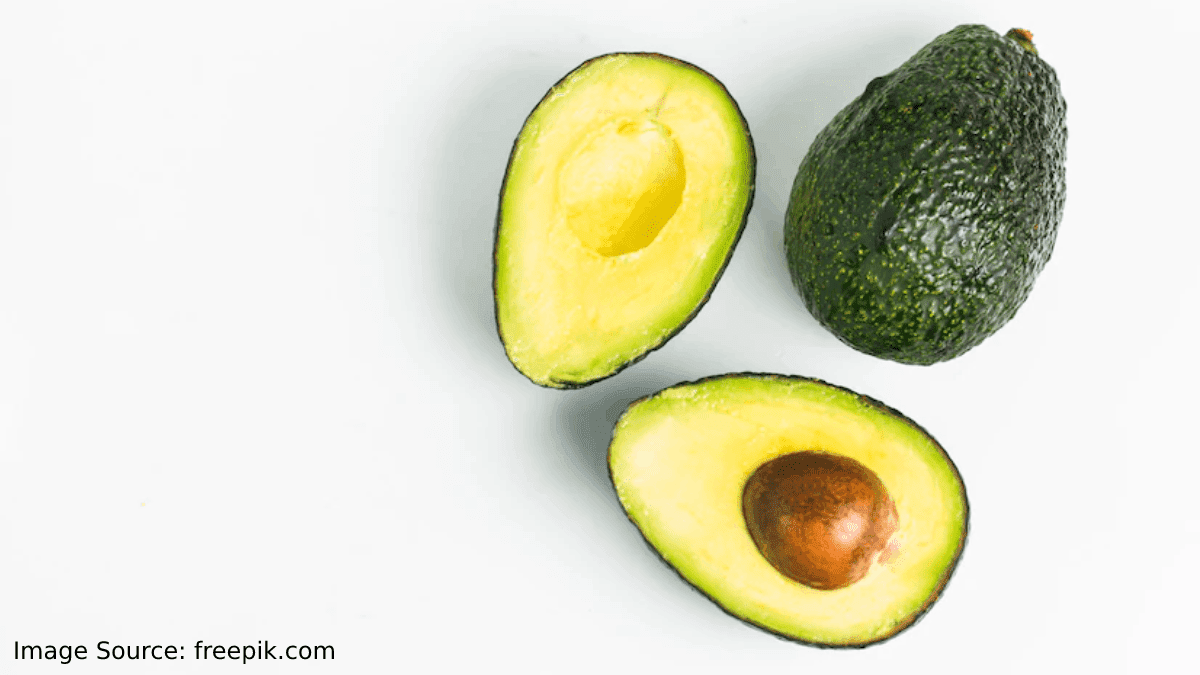 Avocado oil has become one of the most popular cooking oils in recent years due to its distinct flavor, rich nutritional profile, and potential health benefits. Avocado oil is made from pressed avocado fruit and can be used in a variety of dishes or as a dressing or finishing oil.
Global production of avocado oil has grown significantly over the past decade and is projected to continue to increase over the coming years. This growth has been driven by increased consumption and the development of new uses for avocado oil.
In this blog post, we will explore the global avocado oil market, including its size and growth potential, the health benefits associated with its consumption, and factors driving its development and expansion. We will also discuss recent trends in the global avocado oil market and how these may affect future demand.
According to the latest report by Market.us, " The global avocado oil market size is estimated to be valued at over $6.5 billion in 2019, and is projected to grow at a CAGR of around 8.4% from 2020 to 2027."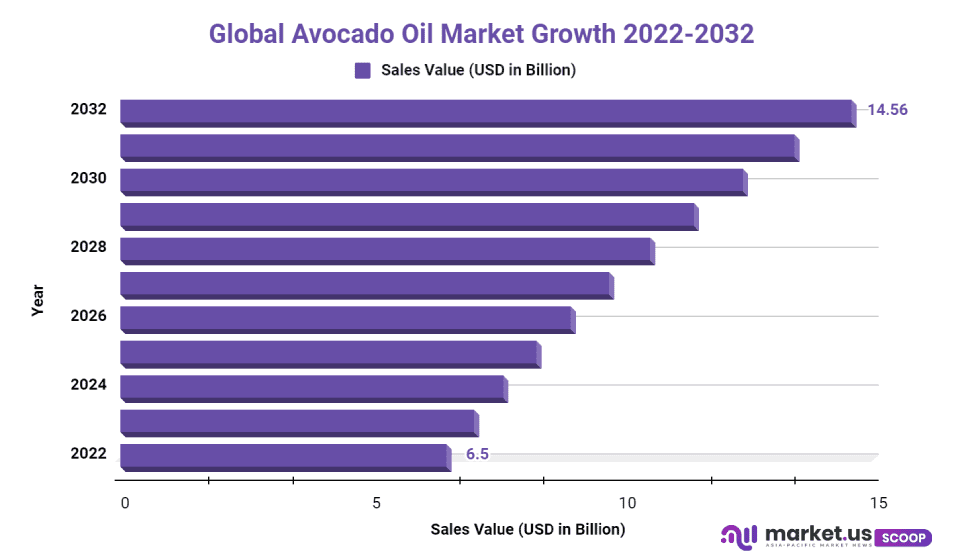 Gaurav Yadav, a senior research analyst at Market.us, said, " The growth of the market is primarily driven by the rising demand for healthy cooking oils, increasing population health consciousness, and the expansion of its applications in the food and beverage industry. Avocado oil has gained considerable traction among health-conscious consumers due to its various health benefits, such as reducing cholesterol levels and improving heart health."
The increasing demand for natural ingredients in personal care products is also one of the major factors contributing to the growth of the avocado oil market. Avocado oil is increasingly used as an ingredient in body lotions, moisturizers, sunscreens, and other skincare products due to its nourishing and moisturizing properties.
The growing awareness of the nutritional value of avocado oil, coupled with its increasing acceptance in the culinary sector, are other important factors expected to drive the growth of the market over the forecast period.
Moreover, the high content of oleic acid in avocado oil has made it one of the preferred ingredients in beauty and personal care products. In addition, manufacturers are launching innovative products such as avocado oils infused with various other flavors, which is further expected to drive the growth of the avocado oil market in the coming years.
Avocado oil is made from the pulp of avocado fruit and is rich in healthy fatty acids, including Omega-3s, Omega-6s, and monounsaturated fats. It also contains vitamins A, D, E, and K and helps to reduce inflammation, improve heart health, reduce cholesterol levels, and improve skin health.
The health benefits associated with using Avocado Oil have led to a surge in its demand in recent years. Consumers are turning to Avocado Oil for its superior cooking quality, excellent nutrition profile, and its sustainability. In addition, Avocado Oil is becoming increasingly popular as an ingredient in many cosmetics and personal care products due to its natural healing and protective properties.
Furthermore, there has been an increase in the demand for Avocado Oil from food service outlets due to its versatility and affordability. Foodservice operators are increasingly relying on Avocado Oil as a healthier alternative to vegetable oil. This has driven the market growth even further.
All these factors have resulted in the exponential growth of the global Avocado Oil Market, which is expected to continue growing in the coming years. With its health benefits, sustainability, affordability, and versatility, Avocado Oil is poised to become an increasingly popular ingredient in both cooking and cosmetics in the near future.
---
---
Media Enquires
If you require any further information about a related market, please get in touch with us. we're happy to help you
+91 7008 614 496
+91 7008 614 496