Sustainability Initiatives by Consumers and Government are Driving the Green Packaging Industry, says Market.us
---
---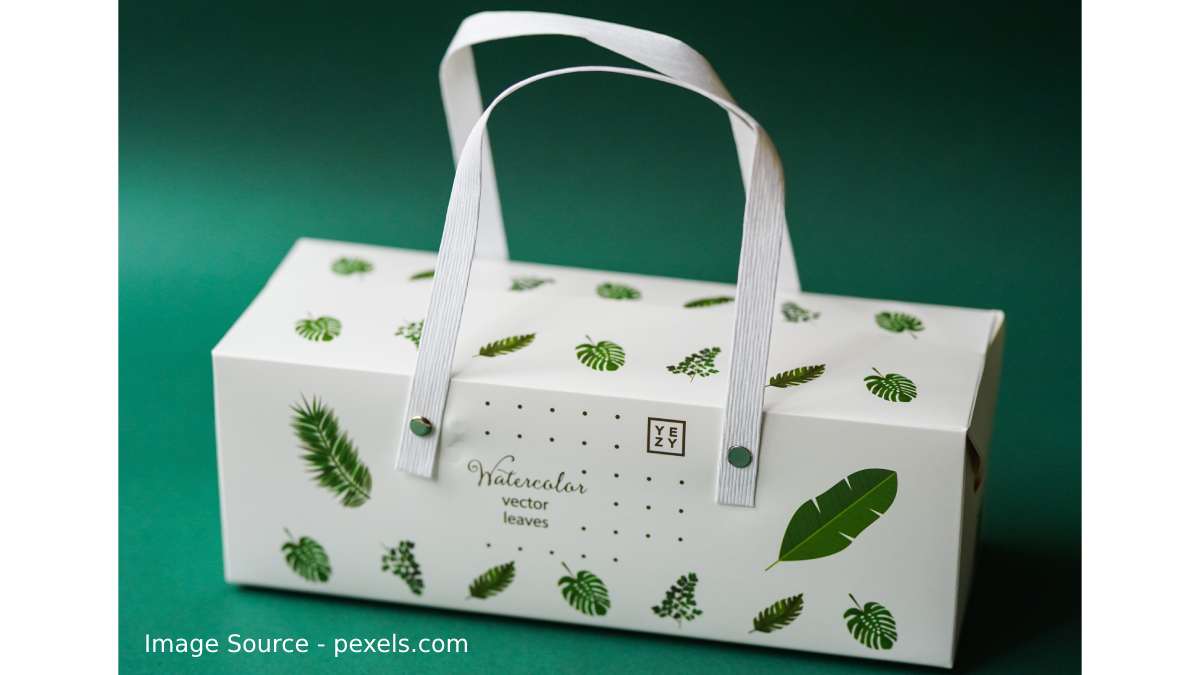 As a plastic packaging option, paper is more popular than, for example, bags and cups made of paper. However, current statistics indicate that paper packaging requires much more bulk to fulfill the same function as its plastic counterpart. The net environmental impact of paper is evident to be higher even though it has a smaller carbon footprint.
Due to the increasing environmental concerns about plastic packaging, consumers have started to demand paper-based alternatives. The government and other organizations must play a crucial role in changing the industry. They should establish strict guidelines and rules to help protect the environment and promote recyclable paper-based alternatives.
According to Market.us' research," The Green Packaging Market size was estimated at USD 290.32 billion in 2021 and is expected to hit USD 498.12 billion by 2030, poised to grow at a (CAGR) of 6.2% during the forecast period from 2022 to 2030."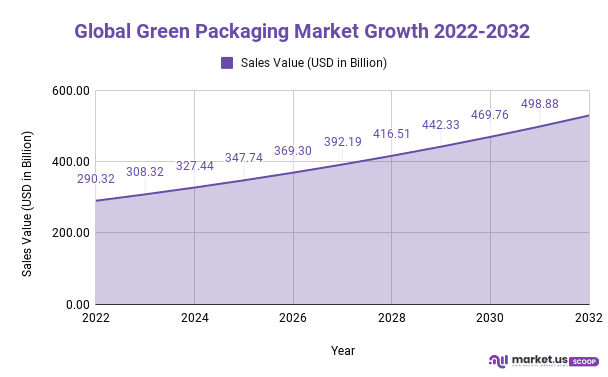 Anurag Sharma, a senior research analyst at Market.us said, "There is a shift to sustainable packaging materials in the personal care sector. Many brands are now using ocean plastic to make their product packaging. In many countries, this is encouraging consumers and governments to take action toward recycling environmental waste."
Some countries, including India, have banned plastic packaging from being used for different purposes. The UK Plastics Pact stipulates that most British supermarkets will eliminate single-use plastics by 2025. This has led to a greater focus on sustainable and green packaging, which has helped drive market growth.
One of the world's leading suppliers of plastic tubes and cosmetic packaging components has launched additional green initiatives to create more environmentally-friendly packaging. The green initiative, which is focused on materials, was in effect from January 2020. All tubes made at the Suzhou plant will use sugarcane bio-resin, an all-natural renewable resource. The company converts sugarcane to ethylene and creates a product that is the same chemical composition as fossil fuel-based polyethylene
These environmentally friendly materials can be found in eco-friendly packaging, such as bioplastics and recyclable paper & plastics. These products can be used in place of traditional plastics and are biodegradable. These materials are safe for food, as they do not react to it. This is why there is such a demand for green food packaging.
Consumers are increasingly turning to convenience food as technology makes it possible to provide comfort food easily. Other technologies, such as communication and transportation, have been important in supporting convenience food market growth. This will, in turn, favor global green packaging market growth over the forecast period. Many packaging companies are focused on product safety and sustainability.
Packaging solutions can have a number of environmental implications, including the use of compostable and degradable additives, as well as recycling issues. The Institute of Scrap Recycling Industries (ISRI) published a series of clarifications as well as new policy positions regarding the use of degradable additives in the packaging in 2017. This report highlighted that degradable additives are not well-tested and that we don't know how dangerous they could be to human health and the environment.
Amcor launched a South American eco-friendly chocolate packet in June 2021. The company designed and manufactured recyclable plastic packaging that can be used to package powdered chocolate. The packaging reduces carbon emissions by 53% compared to the previous packaging.
A study found that 8 million tons of plastic waste end up in the oceans each year worldwide. The report predicts that plastic debris will outweigh fish by 2050 unless drastic measures are taken. Many of the floating trash is likely to be collected in large ocean vortices, far away from land. The economy loses 95% of plastic packaging material after a single-use cycle, costing between USD 80 and 120 billion.
The plastic packaging material that ends up in the oceans significantly impacts health and value. SoulTree, a natural personal care and beauty brand, has made significant progress in sustainable packaging. The company has launched biodegradable packaging. It can be naturally decomposed with moisture and microorganisms.
---
---
Media Enquires
If you require any further information about a related market, please get in touch with us. we're happy to help you
+91 7008 614 496
+91 7008 614 496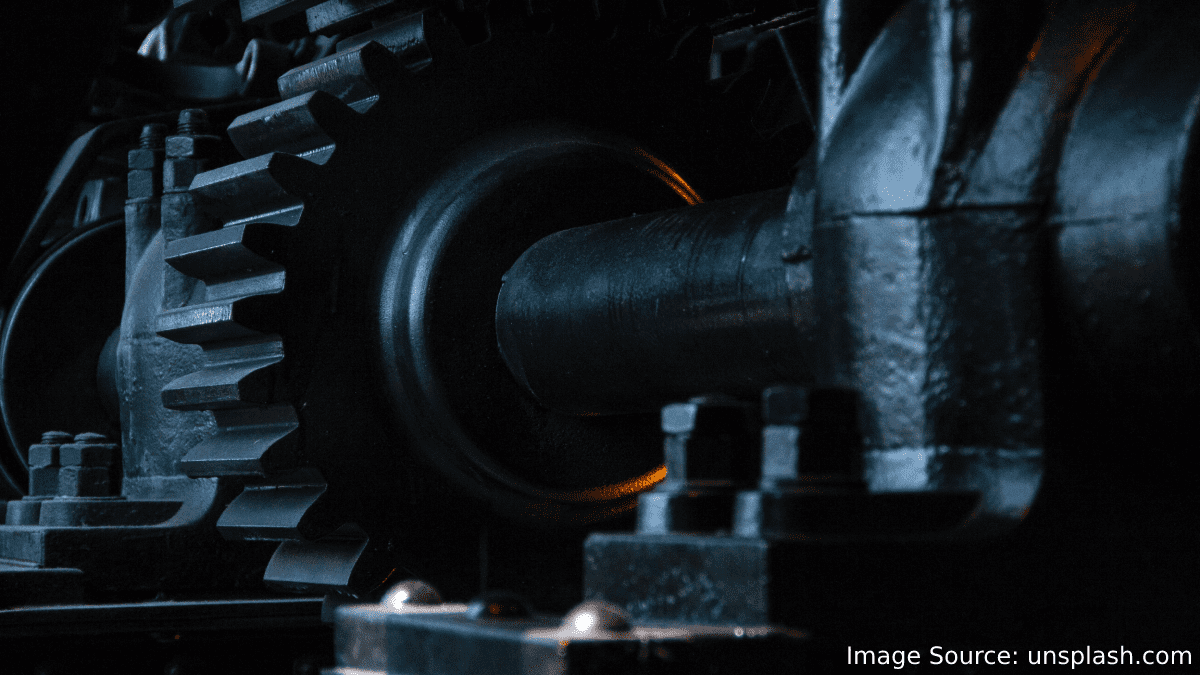 The Manufacturing Sector Finds Untapped Potential in the Gear Motors Market, says Market.us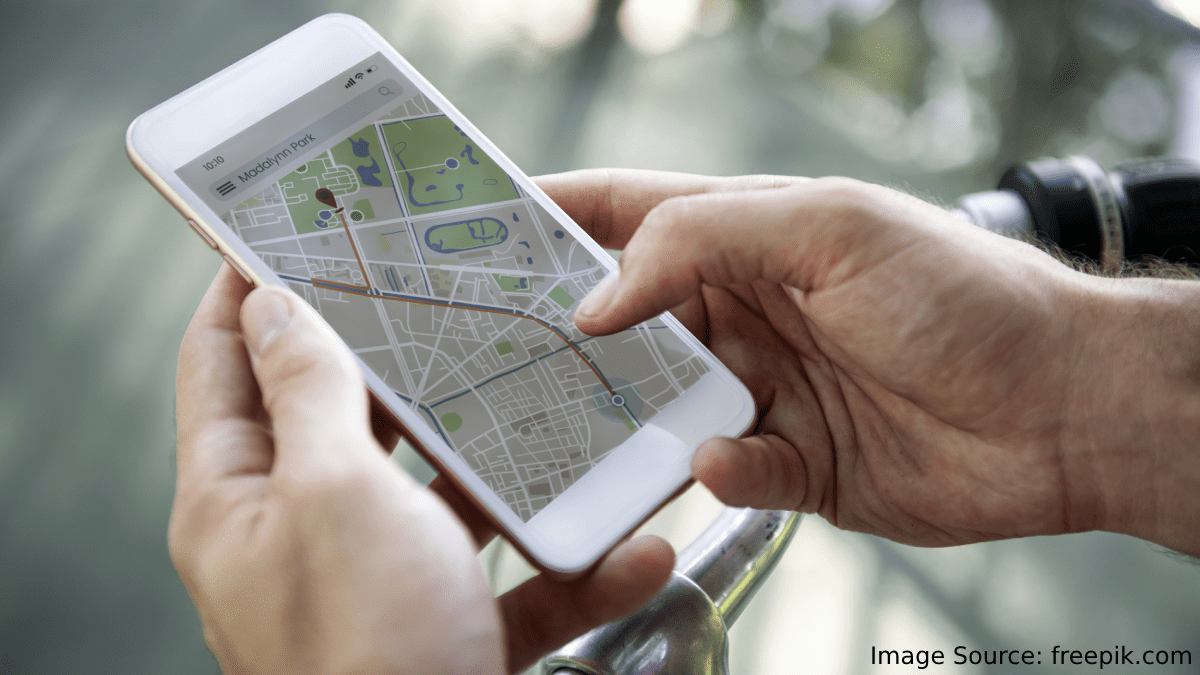 The Surge of Growth in GPS Tracking Devices in the Automotive Industry Spurs Innovation, says Market.us