Sustainable Transport Prevails as Electric Truck Demand Surges, says Market.us
---
---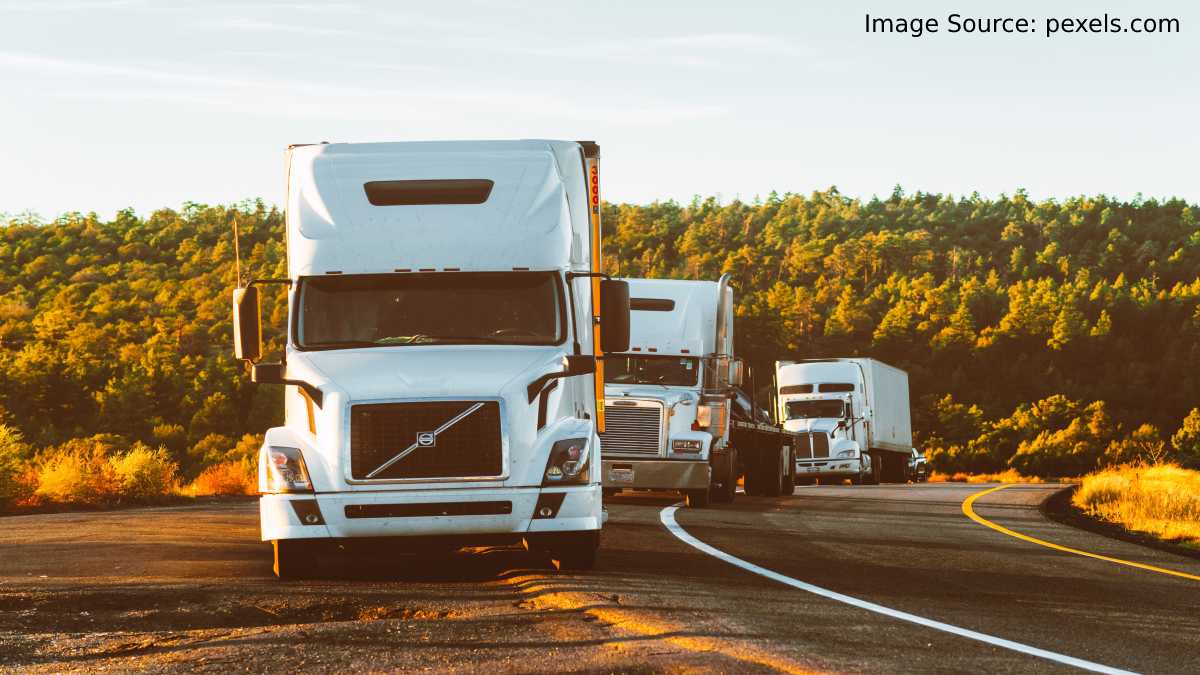 Electric trucks are commercial battery-powered electric vehicles. They can carry heavy payloads and transport cargo. Fully powered electric trucks run on an electric motor, not an internal combustion engine (IC). This is one of their greatest advantages. In addition, electric mobility has been a solution to environmental issues, noise, urban air quality, and efforts to reduce global warming.
Electric trucks are the latest vehicle model that runs without gasoline or fuel. Due to the depletion of fuel, electric vehicles have been widely adopted on the market. The global electric truck market will grow due to strict regulations and norms regarding pollution, global warming, and greenhouse gas emissions.
According to research by Market.us, "The Electric Trucks Market will grow from USD 3.60 Billion in 2021 to USD 44.87 Billion by 2032 at a CAGR of 42.7% over the forecast period 2023-2032."
Gaurav Yadav, a senior research analyst at Market.us stated, "Rising fuel costs, petrol, diesel, and gasoline are creating lucrative opportunities to grow the global electric truck market. The major players in the market also embrace renewable energy sources to manufacture electric trucks worldwide. Solar-powered vehicles and charging stations are gaining popularity in the electric truck market. Solar-powered chargers are cheaper than battery chargers. End users of electric trucks also benefit from this saving."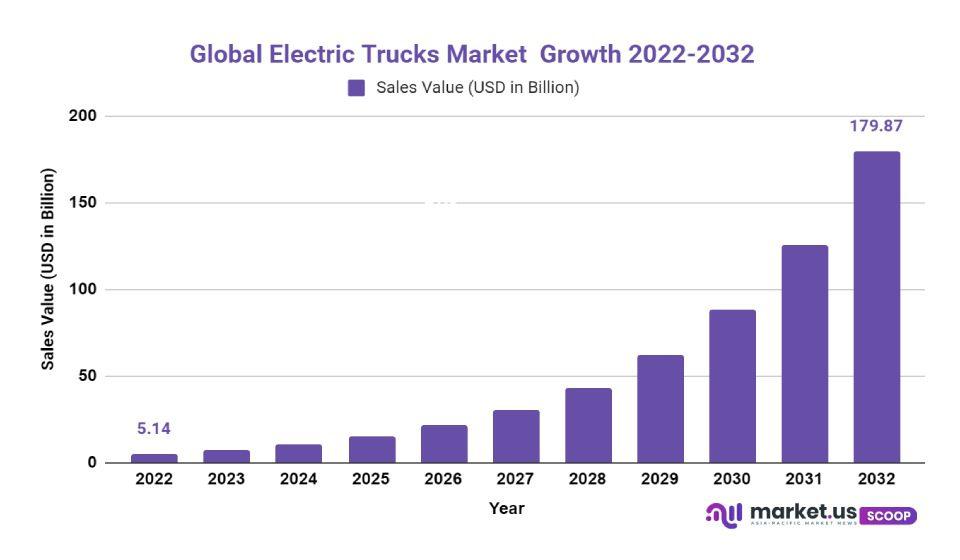 Electric trucks are cheaper than diesel trucks, which is one reason. Electric trucks also emit zero harmful emissions, making them very popular with environmentally-conscious consumers. Electric trucks will only become more common with the advancement of autonomous driving technology.
Daimler AG and Nissan Motor Co. Ltd. are some of the major players in the electric vehicle market. These companies are aggressive in marketing and invest heavily in R&D to create new features and technologies for electric trucks. Because of their product offerings and their aggressive marketing strategies, the key players have managed to increase their market share. These companies must overcome many obstacles if they are to gain a greater share of the market.
Due to their fuel efficiency and environmental friendliness, electric trucks are on the rise. These trucks can be used for short trips, and they are becoming more popular as other fuel options become more available. The electric truck market is still young and needs to be developed. 
The lack of charging infrastructure is one of the major obstacles. It is limited to certain areas. This will have to change to allow electric trucks to become commercially viable. The price of batteries is another constraint. It is still quite high in comparison to diesel engines. Manufacturers are working to reduce battery costs so that electric trucks will be more affordable in the near future.
Despite these restrictions, demand for electric trucks keeps increasing in all regions. For those who are looking for greener transportation, electric trucks are rapidly becoming a favorite choice. They are more eco-friendly than traditional vehicles and offer many convenience and efficiency benefits. Electric trucks are quieter, cleaner, and more friendly to the environment than their gas-powered counterparts. 
Electric trucks are also more reliable than gasoline or diesel engines. This makes them an excellent choice for long-distance travel. As the price of batteries drops and more companies build fleets of electric trucks, the market for electric trucks will grow.
Global electric truck sales are growing due to increasing awareness about electric vehicles. The governments of both developed and developing countries are also encouraging people to adopt electric vehicles. The government also offers tax incentives to people who buy electric vehicles. 
The government is also working to develop sustainable electric vehicle charging infrastructure. This will allow people to use electric trucks in a more efficient way. These and other government initiatives will help boost the growth of the global electric vehicle market during the forecast period.
---
---
Media Enquires
If you require any further information about a related market, please get in touch with us. we're happy to help you
+91 7008 614 496
+91 7008 614 496