Take Charge With Improved Electric Vehicles Charging Infrastructure, says Market.us
---
---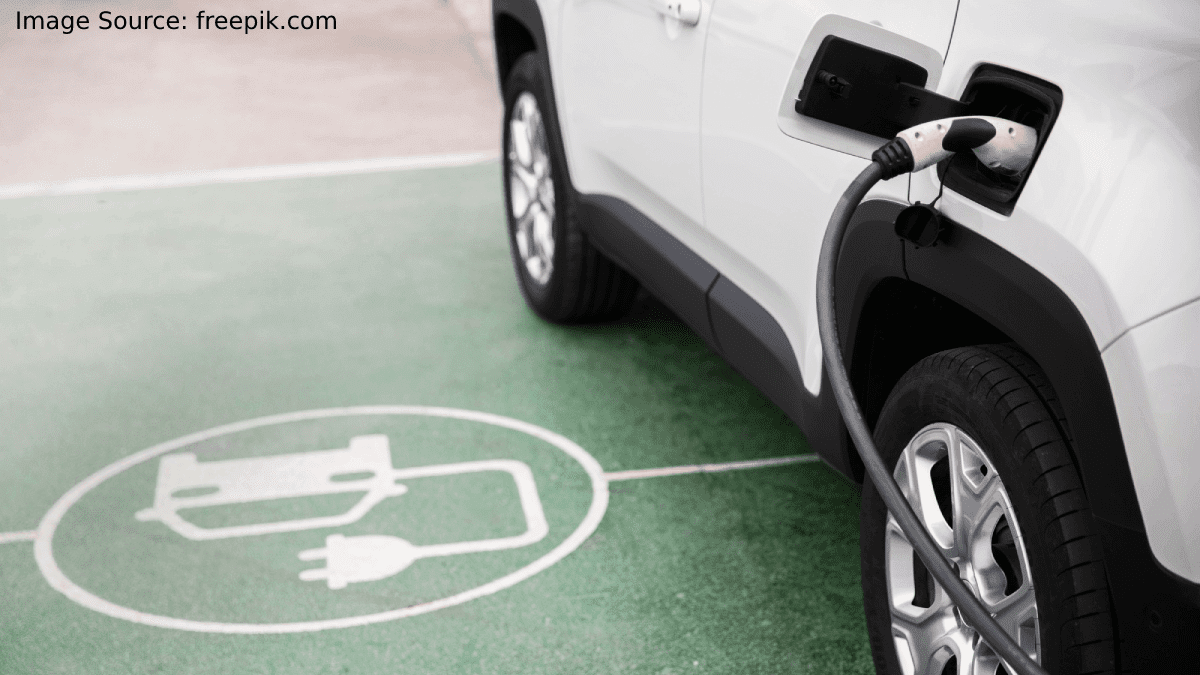 Electric vehicles are becoming more popular due to rising carbon emissions and other harmful gasses resulting from transportation. The demand for Electric vehicles (EV), and charging infrastructure in residential and commercial applications is increasing.
Market growth will also be driven by increased partnerships between car manufacturers to provide charging facilities through a subscription model.
According to Market.us, "The market for electric vehicle charging infrastructure market is estimated to reach USD 182113.57 million by 2032, up from USD 18,460 million in 2022."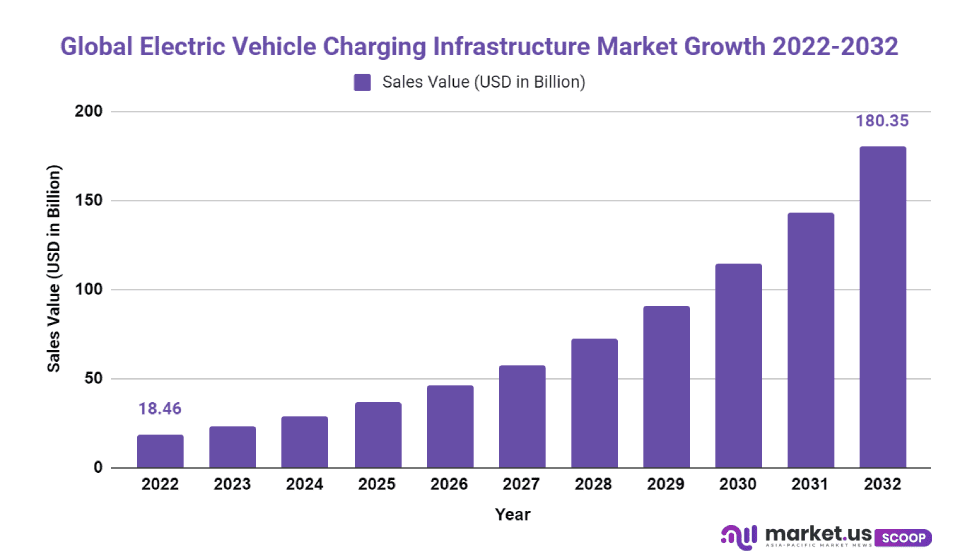 Anurag Sharma, a senior research analyst at Market.us said, "Green energy will play an important role in public and private electric vehicle charging stations. Carbon emissions are a major concern for EV owners. Companies are rapidly improving the charging technology of electric vehicle charging networks to address these concerns."
EVCI manufacturers have partnered with car rental services to integrate chargers into existing infrastructure. Eaton, for example, announced in January 2020 its partnership with Green Motion, a car rental company, to integrate chargers into buildings with energy storage.
Diverse automotive manufacturers such as Volkswagen Group and BMW Group are investing in Car2X technology to charge infrastructure. This is driving further growth.
Commercial spaces have significantly higher market penetration for EV charging equipment than residential areas. As electric cars become more popular, the number of commercial charging stations will increase.
It would be crucial to encourage the adoption of electric vehicles by strengthening the charging infrastructure in commercial spaces. Overnight charging at individual homes or residential complexes would not suffice for long-distance trips.
Both the technological advancements in electric vehicle charging software as well as hardware are expected to revolutionize how EV owners can use and benefit from electric vehicle charging applications. The charging network and Smart cars API are able to determine the charge time of an electric vehicle before it is plugged into a station.
Public charging infrastructure could also be used to facilitate ultra-fast charging for long-distance trips. Residential EV chargers can offer significant growth potential, as they are cheaper and more convenient than commercial charging stations.
Many countries, including Canada, India, Canada, and the Netherlands have launched campaigns to encourage the adoption of electric cars. Due to the COVID-19 epidemic, the global automotive industry will experience a slowdown. Several countries around the world have severely restricted the production of electric vehicles. This will have a negative impact on the electric vehicle charging infrastructure market.
EVs will continue to be a focus of governments around the world as they work to recover from the pandemic and build a stronger, more resilient economy. California, for example, is pursuing strong targets for electric vehicles in the United States. This is expected to have a positive effect on the market and increase its growth post-pandemic.
Automotive manufacturers also emphasize the installation of electric vehicle charging stations for their employees in an effort to increase awareness about electric cars. The installation of 100 Level-2 EV charging stations in the parking lot of General Motors Company's Detroit plant has resulted in an increase in demand from employees for Chevrolet Volts electric vehicles.
Many of the major electric vehicle manufacturers, such as Volkswagen Group, BMW of America, and General Motors, offer slow chargers with the purchase of their electric vehicles. This is driving further growth in the segment. General Motors, for example, provides a slow charger when you purchase an electric car model.
In 2021, the slow charger segment held a large share of the market. This was due to various government initiatives for speeding up the deployment of public charging infrastructure. Slow chargers are mainly used in residential applications for overnight charging.
It allows for flexibility in the design of electric vehicles as it only requires one port for recharging. CHAdeMO connectors, on the other hand, require two charging ports because they are unable to support AC charging. The Japan Electric Vehicle Standard (JEVS) specifies that the CHAdeMO connectors can deliver 62.5 kW of DC.
---
---
Media Enquires
If you require any further information about a related market, please get in touch with us. we're happy to help you
+91 7008 614 496
+91 7008 614 496