Tech Savvy Consumers Drive Demand for Data Recovery Software Solutions, New Innovations on the Rise, says Market.us
---
---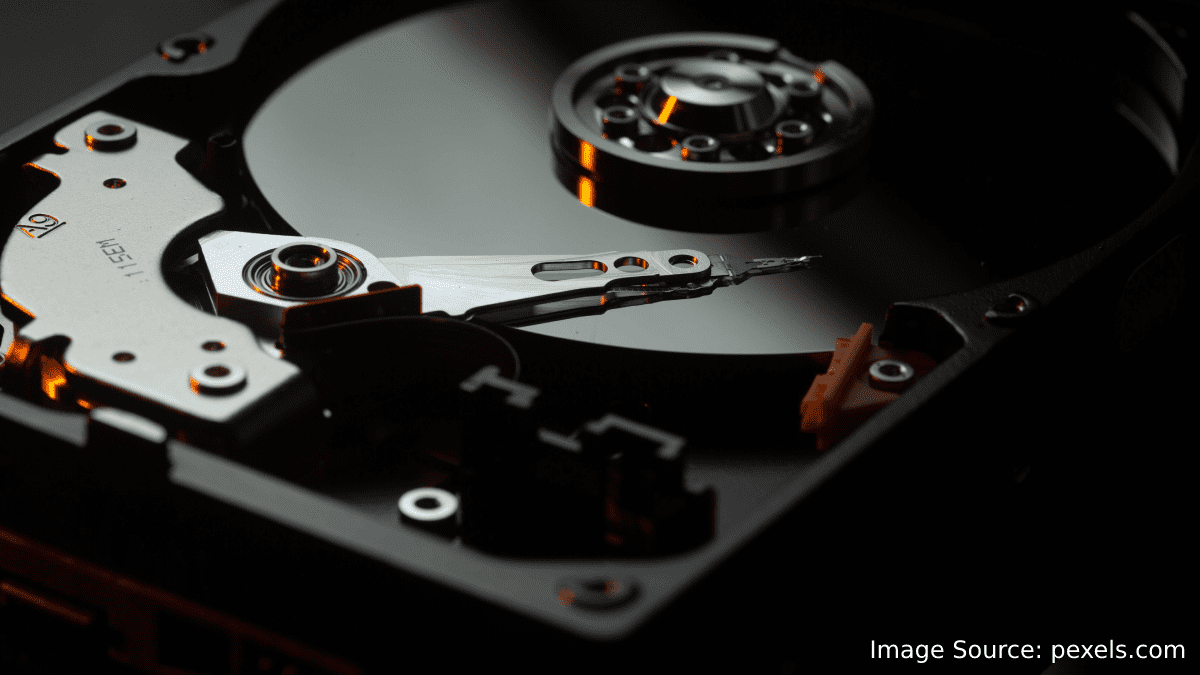 The Data Recovery Software Market is an industry that has seen tremendous growth in recent years. As the amount of data stored digitally increases, businesses and individuals alike need to be able to recover lost files quickly and efficiently with specialized software. Data recovery software can recover files from corrupt, formatted, or deleted hard drives as well as other media storage devices such as USB flash drives, memory cards, CDs, and DVDs.
According to research by Market.us, " The Global Data Recovery Software market size is projected to reach USD 12580 million by 2028, from USD 7895 million in 2021, at a CAGR of 6.8% during 2022-2028."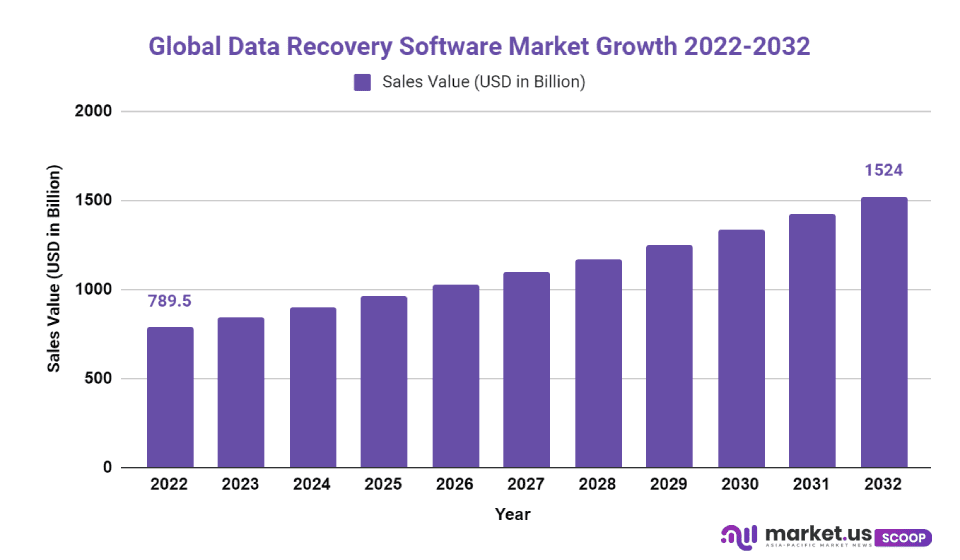 Gaurav Yadav, senior research analyst at Market.us said," The market for data recovery software is expected to continue its rapid growth in the coming years due to increasing demand from both business and personal users. Increasing security control to enhance the working experience and reputable data backup services can help protect the company's data from criminal acts."
Click here to check 200+ pages of in-depth market analysis reports on the Data Recovery Software market.
Data recovery software solutions are available for both macOS and Windows platforms, allowing users a wide range of options when looking for their ideal solution. Features vary widely depending on the product purchased but often include various scanning modes, advanced filters, and deep search capabilities to locate even the most heavily damaged files.
Most systems offer data protection via encryption. Protect witnessed data against encroachment or breaches. Data security is essential. Data security is essential due to increasing instances of identity theft caused by data loss. Businesses and the IT sector are highly demanding software to recover lost data.
Software for information assistance and data recovery has replication capabilities. This allows it to make live copies of data and keep them safe. It is, therefore, disaster-proof. This replication allows the operator to quickly go back and do it again in the event of data loss. Replication functionality is a fast and efficient way to extract data and speed up the recovery process. The growing workload will drive the demand for data recovery.
A company will likely need the assistance of a mediator to recover its data. This can often be costly, slow productivity, and allow access to company data to third parties. A reliable backup and recovery solution can help protect data and reduce company expenses. The high cost of software installation is impeding industry expansion. The lack of awareness by small and medium-sized companies about the benefits of data recovery is limiting market expansion.
Data recovery software programs have become increasingly popular as more people rely on their digital devices to store important information. As the demand for these services grows, so does the market. This article will provide an overview of the data recovery software market, including current trends and future outlooks.
The global data recovery software market is expected to grow steadily over the next few years. With the increasing use of digital technologies such as cloud computing and mobile applications, there is a growing need for reliable data protection solutions. As businesses become more aware of potential security threats, they are investing in advanced data backup and recovery solutions to protect valuable information from loss or theft. Additionally, regulatory changes regarding privacy requirements are driving further growth in this sector.
Because mixing and matching services offer flexibility and performance optimization, multi-cloud methods are increasingly common. As these methods gain popularity, the need for multi-cloud backups and restore solutions increases. Multi-cloud data backup and recovery solutions allow data to be stored across multiple cloud services. These solutions often use backups from one platform but keep them on other platforms for disaster recovery.
---
---
Media Enquires
If you require any further information about a related market, please get in touch with us. we're happy to help you
+91 7008 614 496
+91 7008 614 496