Technological Advancements in the Transportation Management Software to Streamline the Logistics System Globally, says Market.us
---
---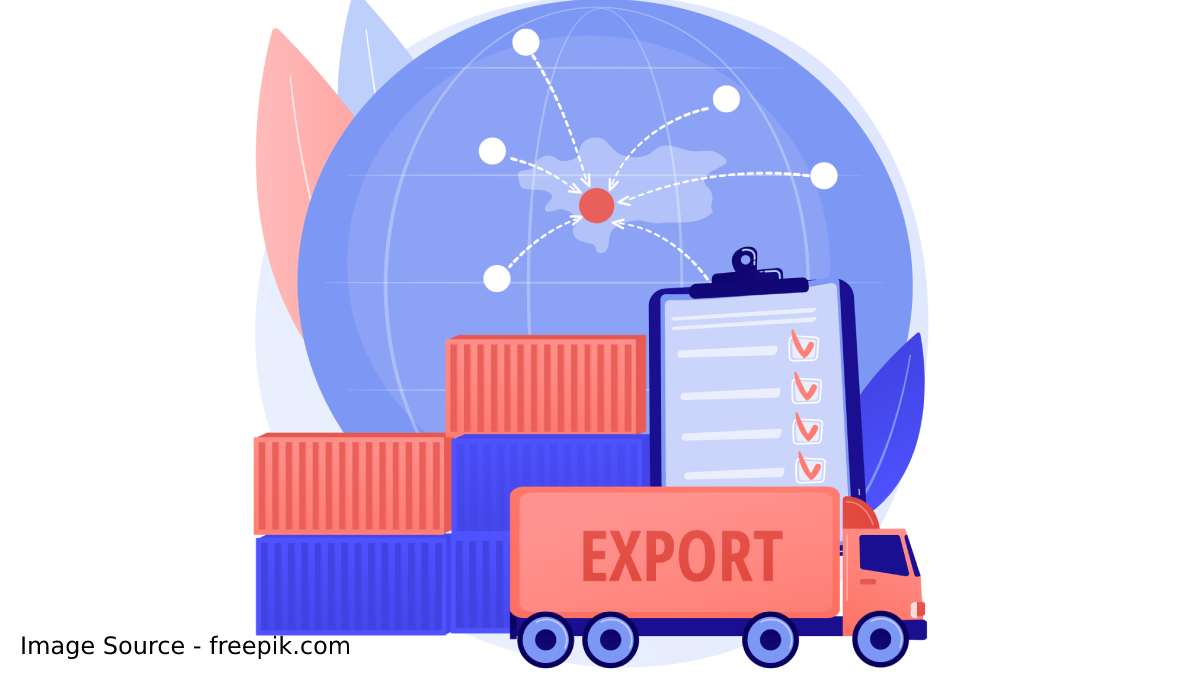 The shippers look forward to optimizing their supply chain process against the hurdles like increasing freight rates and container capacity as well as challenging customer requirements. In this case, Transportation Management Software (TMS) would be the best fit for their needs.
Due to continuous disruptions in supply chains over the past years and increasing demands from socially conscious, needy consumers, transparency and visibility into shipments have become a priority.
According to the latest report by Market.us," The Global Transportation Management Software Market is expected to grow at a CAGR of roughly 14.7% over the next ten years and will reach USD 27.98 Bn in 2032, from USD 7.1 Bn in 2022″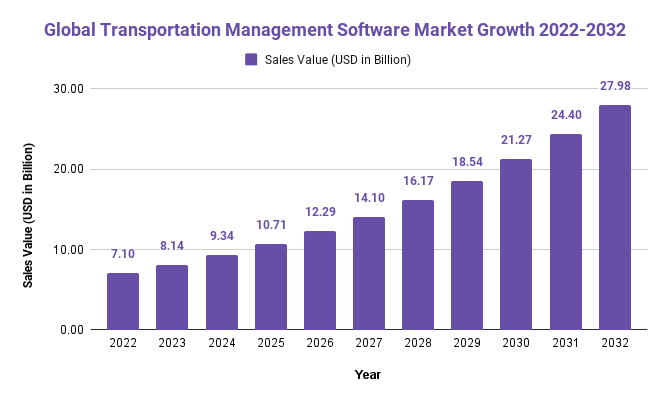 The report highlights the key trends shaping the Global Transportation Management Software Market in the upcoming years. This report provides qualitative and quantitative analysis in terms of market dynamics, competition scenarios, opportunity analysis, recent developments, market growth, etc., for the forecast year up to 2032.
Gaurav Yadav, a senior research analyst at Market.us, said," Automating transportation management systems has allowed for the automation of the entire processes, from quotation to delivery. These systems also centralize processes and allow for planning for unpredicted and predicted events. They eliminate unnecessary stress in the supply chain."
He added," Transportation Management Software can help to create transparent and hassle-free solutions to the existing logistics problems. The market players need to focus on giving personalized software solutions, as one plan won't be able to fit everyone's needs."
One of the most prominent trends in the global market for transportation management systems is the increasing use of cloud computing technologies to manage supply chain activities. Cloud-based deployments require less configuration and customization. These factors reduce lifecycle costs and make web-based applications more appealing to shippers.
TMS solutions have moved to SaaS-based and cloud-based options. This has allowed for lower upfront costs and quicker implementation. This has resulted in a higher ROI. This means users will be able to access future functionality and capabilities more frequently than the traditional on-premise upgrade path.
For Instance, 3Gtms is a Cloud-based provider offering end-to-end LTL, TL, and parcel capabilities to omnichannel shippers, e-commerce businesses, 3PLs, freight brokers, and 3PLs. For complex shipping, the solution allows for order management, freight planning, and carrier rating. It also executes, settles, and executes orders from one screen. It is widely used internationally and in North America with a low TCO.
But still, a few large-scale distributions and manufacturing companies prefer to use on-premise TMS rather than the cloud because it offers easy access to the server, meets all data security requirements, and allows for customization.
North America is home to large transportation management companies, including C.H. Robinson and Oracle. It also includes many small players and start-ups. Canada and the U.S. are among the top users of Transportation Management Software. They also export many products, which help to make their manufacturing sector strong.
This creates a high demand for automated solutions throughout the supply chain and necessitates the use of transportation management software. North America will continue to be the most lucrative region in transportation management with an absolute dollar opportunity of USD 4 Bn.
In the past few years, significant efforts were made to develop sustainable and intelligent transportation that addresses pollution and fuel shortages. Increasing container demand is a result of the growth in global business operations. Many trucking companies base their truck assignment and driver scheduling decisions on managerial experience. This can lead to underutilization.
Although many companies have joined the sustainability trend, they still lack the tools necessary to help them make strategic decisions. This is a major concern for companies. Further technological advancements in the transportation management software market and proper addressal of these issues can significantly push the market.
---
---
Media Enquires
If you require any further information about a related market, please get in touch with us. we're happy to help you
+91 7008 614 496
+91 7008 614 496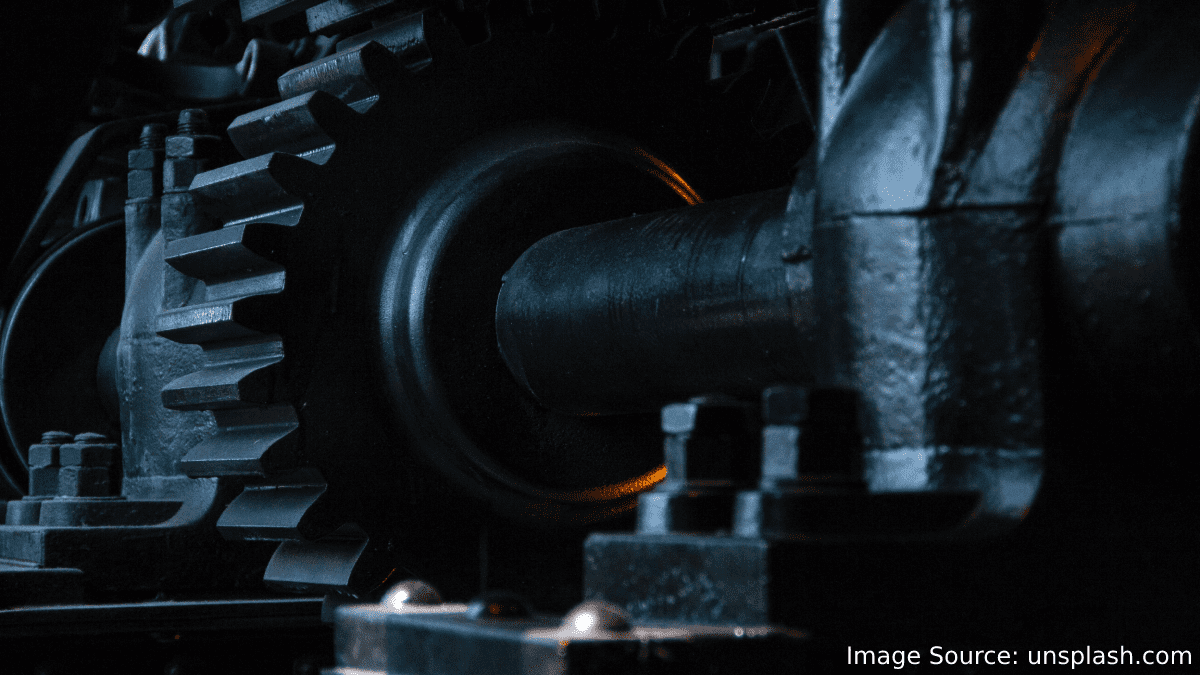 The Manufacturing Sector Finds Untapped Potential in the Gear Motors Market, says Market.us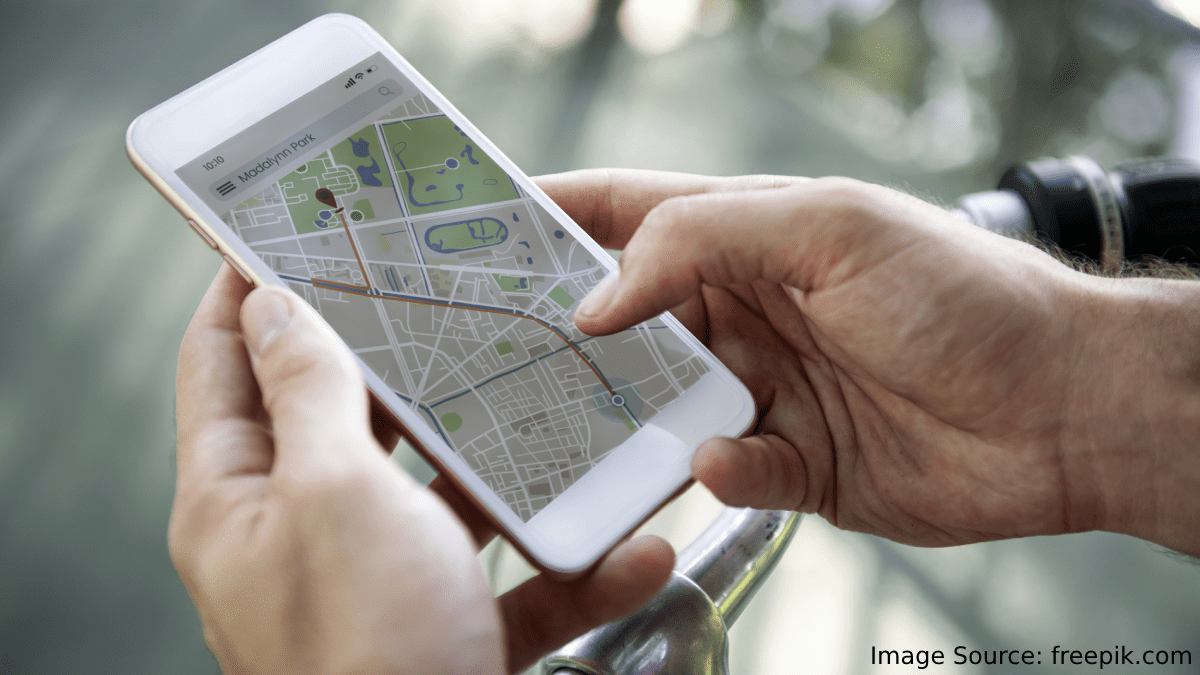 The Surge of Growth in GPS Tracking Devices in the Automotive Industry Spurs Innovation, says Market.us