2022 promises to be another big year for the film industry, but few movies are as keenly anticipated as The Batman. Warner Bros' latest reboot of the iconic DC Comics superhero arrives exclusively in theaters in March 2022 – and, based its newest trailer, it looks as if this incarnation could be the darkest, most gritty one yet.

Starring Robert Pattinson as Bruce Wayne/the Caped Crusader, The Batman is set during the hero's second year as a crime-fighter. We should expect a more naive, violent live-action version of Batman, then, and the teaser trailers so far have shown that'll be the case.

As expected, there's plenty that Warner and DC aren't telling us about The Batman – obviously, none of us want to go into cinemas in a few months' time with spoilers already ringing in our heads. 

But what do we know about The Batman so far as its launch date approaches? Below, you'll find every piece of information we know about The Batman before it arrives. Those snippets of news include its official release date, all-star cast, trailers, plot points, how it fits into the DCEU and much more. Let's take flight into the night and see what's what.
The Batman release date
The Batman release date: March 4, 2022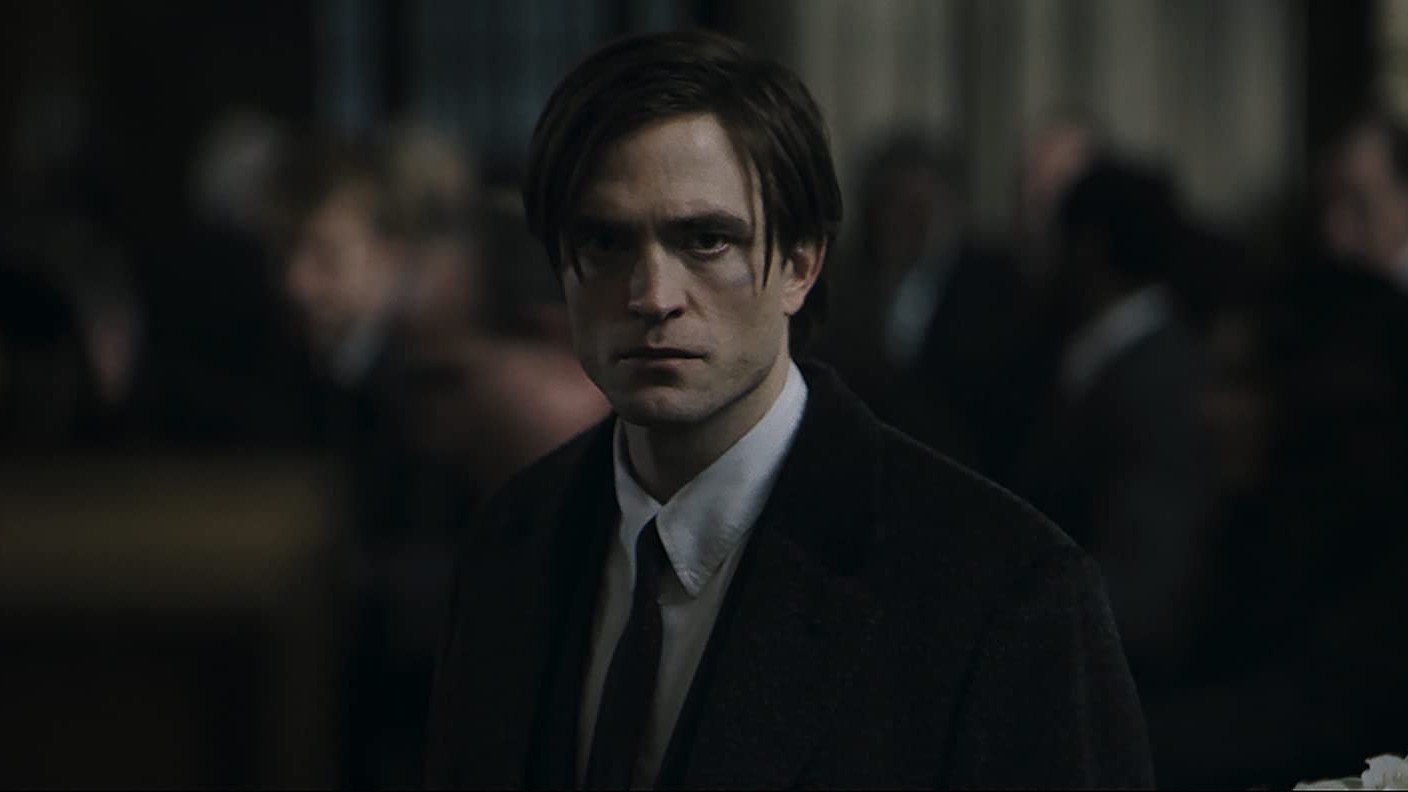 The Batman's release date is currently set for March 4, 2022. The movie has already had its launch pushed back due to the ongoing pandemic, and Warner will be extremely hesitant for it to suffer any further release date delays. Here's hoping that there are no last-minute hitches that could result in such a scenario.
The Batman trailers
The Batman trailers: check out the latest teaser
While most of the movie industry shut down for the 2021 holiday season, Warner and DC had other ideas. Landing just after Christmas Day, a new trailer for The Batman – titled The Bat and the Cat – gave us our clearest look yet at some of the movie's other major elements. You know, outside of Batman and The Riddler's chess-like game of cat and mouse.

We see Pattinson's Wayne slyly called out by Gotham City mayoral candidate Bella Reál (Jayme Lawson), who claims that Wayne isn't doing enough to combat Gotham's criminals with the sheer wealth he possesses. Somewhat amusingly, Reál's chat with Wayne is intercut with a plethora of Batman action sequences, which shows that Wayne is ironically doing more than his fair share of trying to clean up Gotham's streets.

Later, the trailer teases more of Batman and Zoë Kravitz's Selina Kyle/Catwoman's uneasy partnership, with the duo taking on a variety of foes, and seemingly each other, at points. We can expect Batman and Catwoman's "alliance" to form a key component of The Batman's story, then.

There are also a few extra shots of Paul Dano's Riddler, Colin Farrell's Penguin and Gotham police officers questioning Batman's role in events surrounding The Riddler. So it looks like Jeffrey Wright's Jim Gordon will have a lot on his plate, too.

Two other trailers preceded The Bat and the Cat's release, and you can view each one below if you missed them when they originally made their way online. First up is the teaser that arrived during 2020's DC Fandome event:

And, after that, here's the film's main trailer, which landed online in October 2021:
The Batman cast
The Batman cast: who is playing who?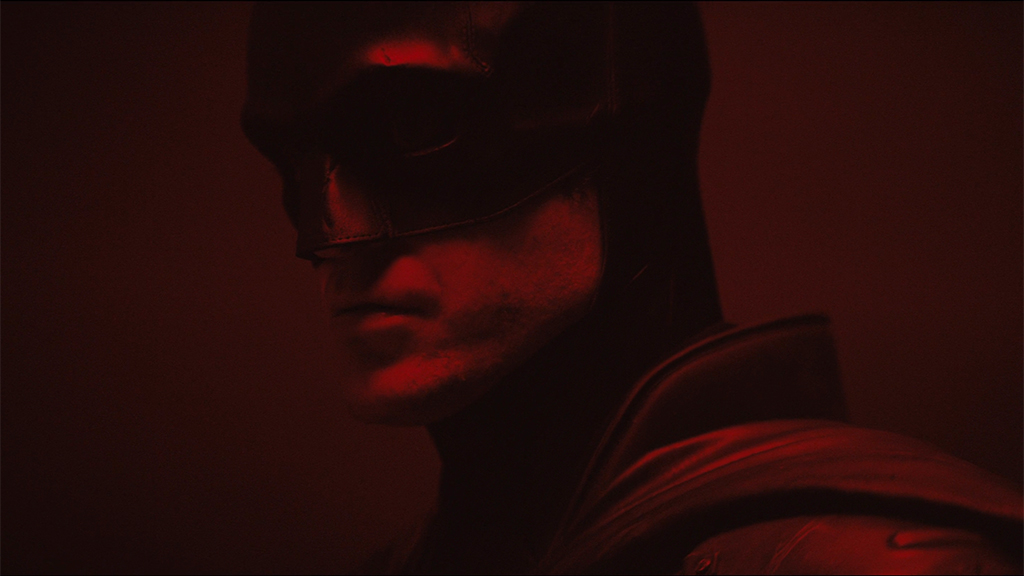 Here's a quick list of the impressive ensemble cast for The Batman:
Robert Pattinson as Bruce Wayne/Batman
Andy Serkis as Alfred Pennyworth
Zoë Kravitz as Selina Kyle/Catwoman
Paul Dano as the Riddler/Edward Nashton
Colin Farrell as Oswald 'Oz' Cobblepot/The Penguin
Jeffrey Wright as Jim Gordon
John Turturro as Carmine Falcone
Peter Sarsgaard as DA Gil Colson
Jayme Lawson as Bella Reál
Barry Keoghan as Stanley Merkel
Rupert Penry-Jones as Mayor Don Mitchell
Alex Ferns as Police Commissioner Pete Savage
As previously mentioned, Robert Pattinson will star as Bruce Wayne/Batman, with Andy Serkis serving as his faithful butler Alfred. The movie's confirmed rogues' gallery of villains features The Riddler (Paul Dano) and The Penguin (Colin Farrell), while crime lord Carmine Falcone (John Turturro) and Catwoman (Zoë Kravitz) don't traditionally play on the side of the angels, either. 

Representing the forces of law and order are Jeffrey Wright as Jim Gordon, Peter Sarsgaard as Gotham DA Gil Colson, and Alex Ferns as Police Commissioner Pete Savage.

Rupert Penry-Jones has confirmed he'll be playing Gotham City's mayor, Don Mitchell, while newcomer Jayme Lawson takes on the role of mayoral candidate Bella Reál. Gil Perez-Abraham will play an as-yet undisclosed role.

Twin actors Max and Charlie Carver (Teen Wolf) will also appear, and there are numerous pairs of DC characters the actors could be playing: Tweedledee and Tweedledum are the most recognizable 'twin' characters from Batman lore, but there's no official announcement on this front yet.

Perhaps the most intriguing name on The Batman cast list is Eternals star Barry Keoghan, whose Stanley Merkel character is widely rumored to have a legendary Gotham City villain in his future. For spoilers' sake we'll keep quiet for now, but if you want to know more, check out The Hollywood Reporter's Heat Vision newsletter.
The Batman story
The Batman story: what is the plot about?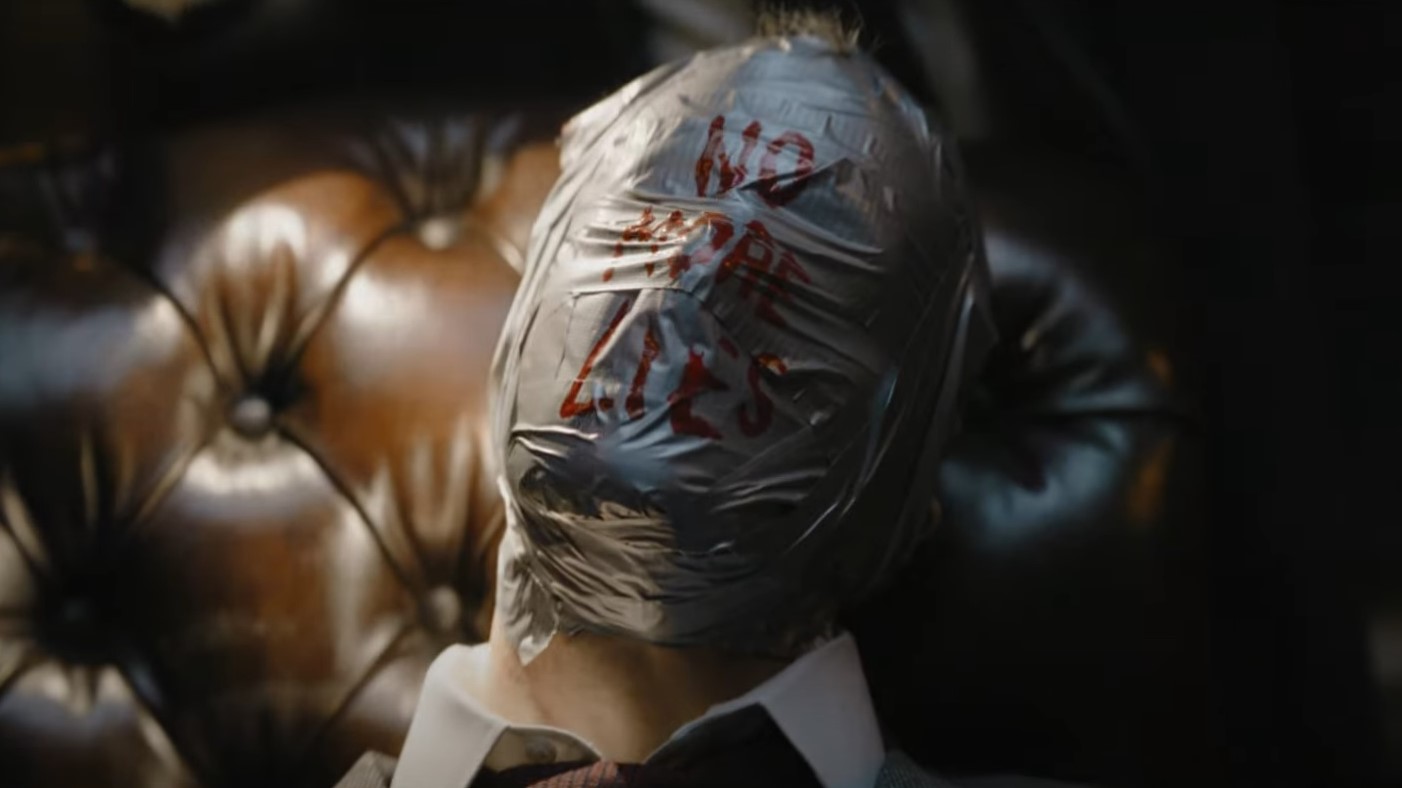 As we mentioned earlier, The Batman is set during the second year of Bruce Wayne's Batman career (per The Wrap). That should bypass the need to see another Batman origin movie, which Christopher Nolan's films covered definitively in Batman Begins.

Here's the movie's official synopsis, by way of Warner Bros' UK 2022 preview listing: "Two years of stalking the streets as the Batman, striking fear into the hearts of criminals, has led Bruce Wayne deep into the shadows of Gotham City.  With only a few trusted allies – Alfred Pennyworth, Lt. James Gordon – amongst the city's corrupt network of officials and high-profile figures, the lone vigilante has established himself as the sole embodiment of vengeance amongst his fellow citizens. 

"When a killer targets Gotham's elite with a series of sadistic machinations, a trail of cryptic clues sends the World's Greatest Detective on an investigation into the underworld, where he encounters such characters as Selina Kyle aka Catwoman, Oswald Cobblepot aka the Penguin, Carmine Falcone, and Edward Nashton aka the Riddler. As the evidence begins to lead closer to home and the scale of the perpetrator's plans becomes clear, Batman must forge new relationships, unmask the culprit, and bring justice to the abuse of power and corruption that has long plagued Gotham City."

The presence of Catwoman, Penguin and the Riddler in this film suggests we're already fairly deep into DC Comics lore, with Paul Dano's Riddler seemingly the main antagonist making life difficult for Wayne and his shadowy alter-ego. There have been suggestions that another legendary Batman villain could be the rest puppet master of the piece, but we'll refrain from divulging who that is in case of potential spoilers. If you want to know more, though, this IGN article covers those possible story elements.

Expect this to be a rare Batman movie that features some actual detective work, too – entirely appropriate, considering that the Dark Knight is often described as the World's Greatest Detective. 

"It's very much a point of view-driven, noir Batman tale," Reeves told The Hollywood Reporter, explaining that he's going for a 'thrilling' but 'emotional' movie. 

"It's more Batman in his detective mode than we've seen in the films. The comics have a history of that. He's supposed to be the world's greatest detective, and that's not necessarily been a part of what the movies have been. I'd love this to be one where when we go on that journey of tracking down the criminals and trying to solve a crime, it's going to allow his character to have an arc so that he can go through a transformation."

That does sound very different to past Batman movies, and you get a real sense of the movie's noir flavor in the trailers. And, as Serkis explained to LAD Bible during the Venom: Let There be Carnage press tour, Batman's dark and brooding persona will be on full display, as will the close, father-son style bond between Bruce and Alfred.

"I would say that's not far from the truth," Serkis said when asked if The Batman is 'darker' than previous movies. "It's very much about the emotional connection between Alfred and Bruce. That's really at the centre of it. And it is a really exquisite script that Matt has written."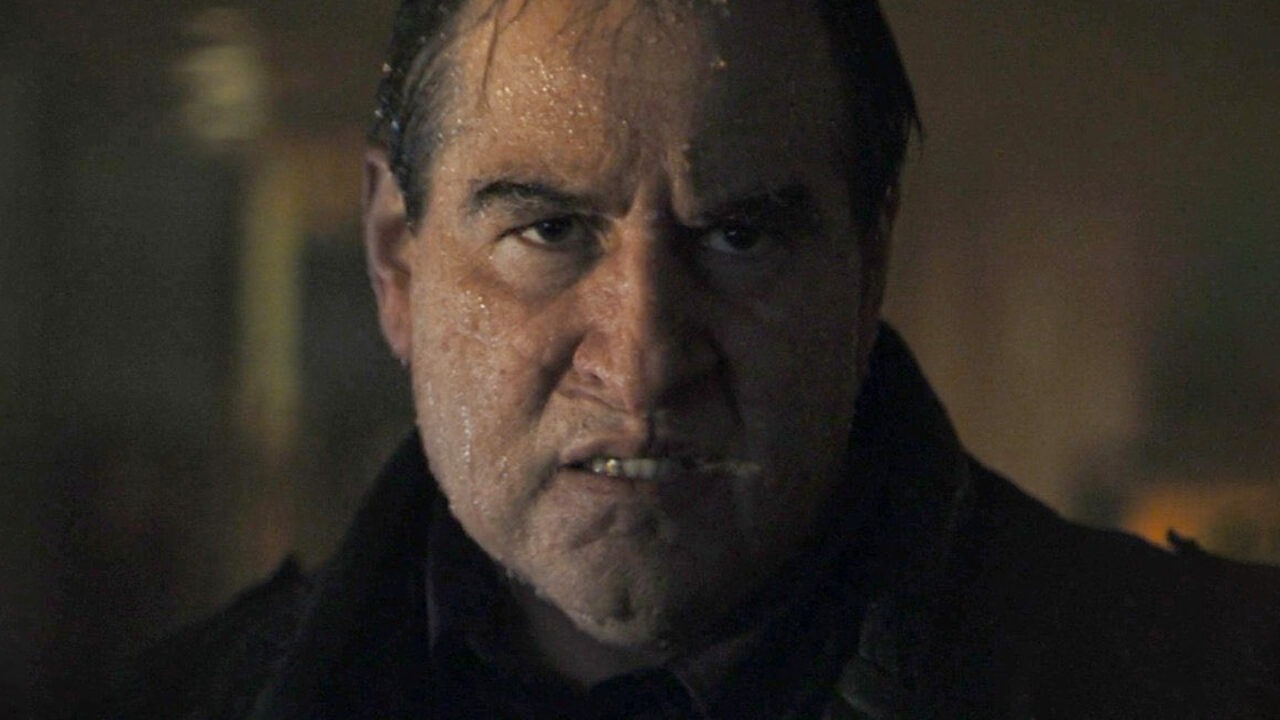 As for Reeves' opinion that darker aspect, the film's director told Empire Magazine that much of the film's vibe (and Pattinson's portrayal) owes a lot to the late Kurt Cobain and his former band Nirvana.

"When I write, I listen to music, and as I was writing the first act, I put on Nirvana's 'Something In The Way'," Reeves said. "That's when it came to me that, rather than make Bruce Wayne the playboy version we've seen before, there's another version who had gone through a great tragedy and become a recluse. So I started making this connection to Gus Van Sant's Last Days, and the idea of this fictionalised version of Kurt Cobain being in this kind of decaying manor."

What else can we expect, though? Plenty of run-ins with iconic Batman villains including Farrell's Penguin, by the sounds (and looks) of it. Not only that, but it seems that the Caped Crusader will be at odds with the Gotham City Police Department (GCPD) throughout this flick, with one particular scene in The Batman seeing the character leap from a tall building to escape a SWAT team.

Judging by the latest trailer, too, it appears that Batman and Catwoman might be working together to take down Dano's Riddler, although the latter may have her own reasons for wanting to do so. Expect the duo to be at odds with one another as the movie races towards its climax.

And, speaking of Catwoman, Kravitz has confirmed that The Batman will be an origins story of sorts for Selina Kyle. Speaking to Empire Magazine, Kravitz said: "This is an origin story for Selina, so it's the beginning of her figuring out who she is, beyond just someone trying to survive. I think there's a lot of space to grow and I think we are watching her become what I'm sure will be the femme fatale."

Does that mean a Catwoman spin-off is on the way? Or could we see Kravitz's Kyle in another Batman film down the line? Here's hoping.
The Batman sequel and spin-offs
The Batman sequel: TV spin-offs are in development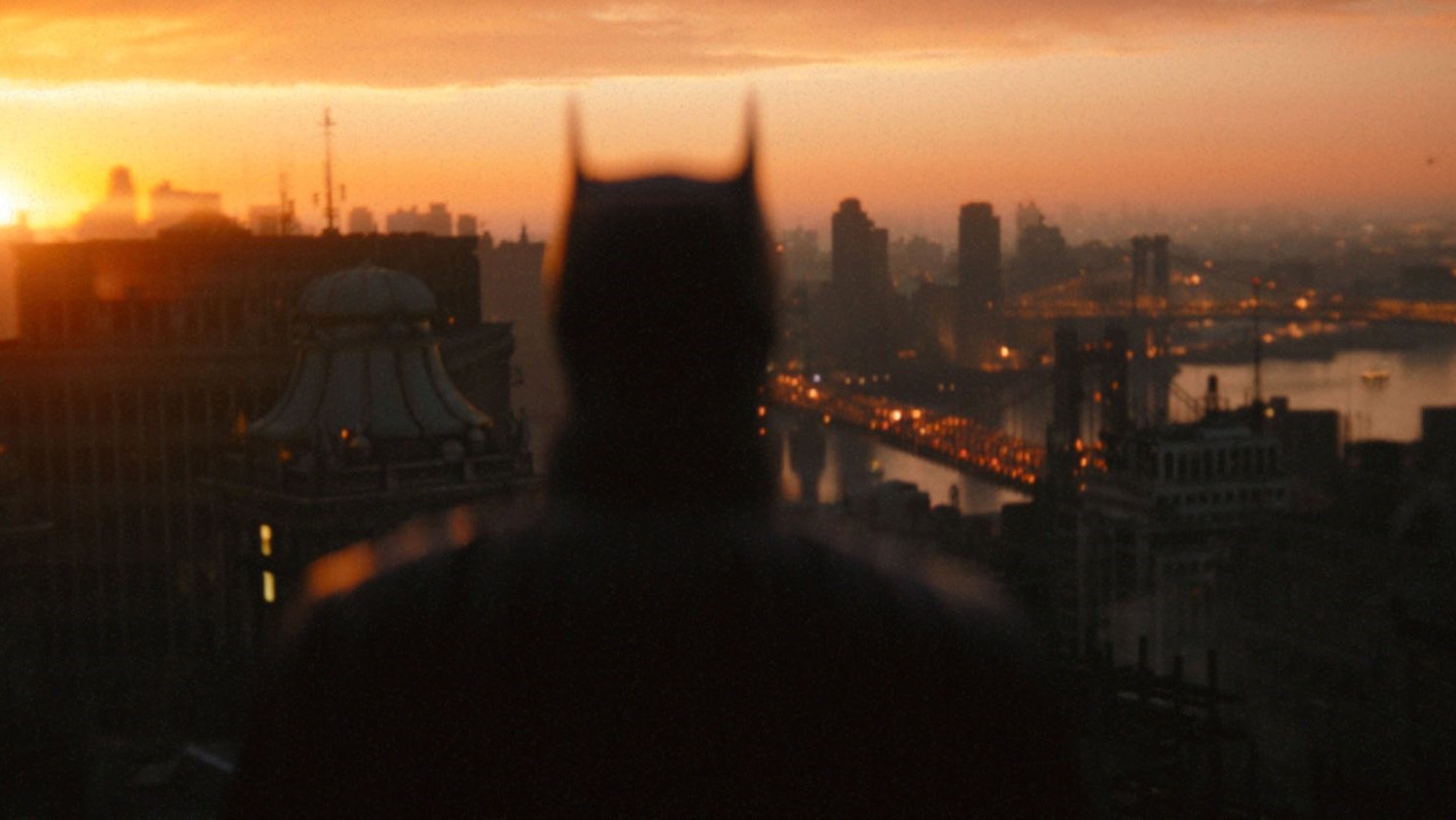 It's too early to tell if The Batman will get any follow-up movies. Given the popularity of the character, though, we certainly think it will. There will be other stories for Reeves to tell – should he wish to return, that is – and there's every chance that the director has laid the groundwork for future instalments in this movie.

Jeffrey Wright has given the biggest hint about potential sequels, though. After filming wrapped on March 13, the actor tweeted that he was done with Jim Gordon… for now. That could be taken to mean that there may be possible reshoots in the future, depending on how the film is edited, but it could also hint at a sequel or two:
Gordon out….for now.One year exactly after the shutdown. Some ride.🦇(Sweet piece, @arvarvart.) https://t.co/idIuc3b0Qn pic.twitter.com/9tQ7BORSAeMarch 13, 2021
But, just as Star Wars and Marvel Studios have expanded their universes via Disney Plus TV shows, it looks like DC is taking the universe of The Batman to the small screen via HBO Max.

According to Variety, Warner Bros has lined up Giri/Haji and Encounter writer Joe Barton to serve as showrunner on a Gotham Police Department TV show that will reportedly "build on the film's examination of the anatomy of corruption in Gotham City". Will Wright be part of this project? We'll have to wait and see.

And there have also been reports that another spin-off show will focus on the rise of Oswald Cobblepot – aka the Penguin – through Gotham's criminal underworld. Variety has since reported that Farrell has signed onto star in the TV series, so we should see Cobblepot's origins story as part of this show.
Source Link The Batman: release date, trailers, cast, plot, spin-offs and more